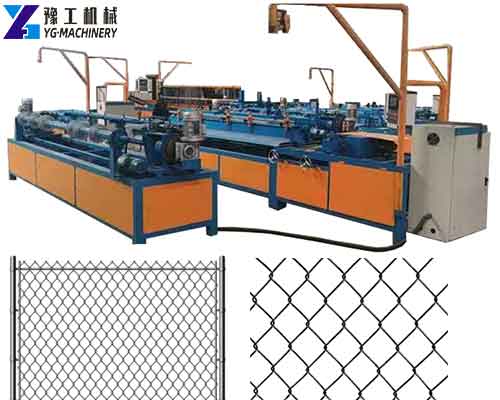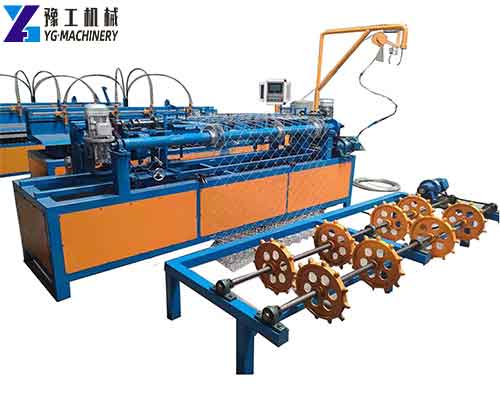 Chain link fence machine is also known as the diamond net machine, coal mine support net machine, anchor net machine, chain link fence machine product display machine, or net weaving machine. A chain link fence machine is a wire mesh machine that crochets low carbon steel wire, stainless steel wire, aluminum alloy wire, PVC wire, and plastic sprayed wire to form a chain link fence. The mesh has uniform mesh, a smooth mesh surface, and a beautiful appearance. The web width is adjustable, the wire diameter is flexible, it is not easy to corrode, and has a long service life, and the weaving is simple, beautiful, and practical. Contact us to know more details.【WhatsApp/WeChat/Phone/Skype】+86 136 1385 6800
Chain Link Fence Machine Parameter:
 Model
 YG-20-100
 YG-25-80
 Wire diameter
 1.6-4mm
 2-4mm
 Mesh size
 20-100mm
 25-100mm
 Mesh width
 0.5-4m
 0.5-4m
 Speed
 70-80m²/h
 120-180m²/h
 Mesh length
 30m, adjustable freely as per your request
 Mesh side
 Knuckled and twisted, or knuckle, or twisted
 Raw material
 Galvanized wire, PVC-coated wire, etc.
 Machine size
 4.2*2.2*1.7m
 6.7*1.43*1.8m
 Weight
 2000kg
 4200kg
We can design the machine according to your wire diameter, mesh hole size, mesh width, and voltage.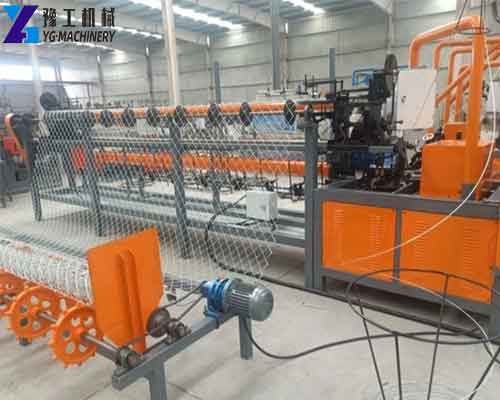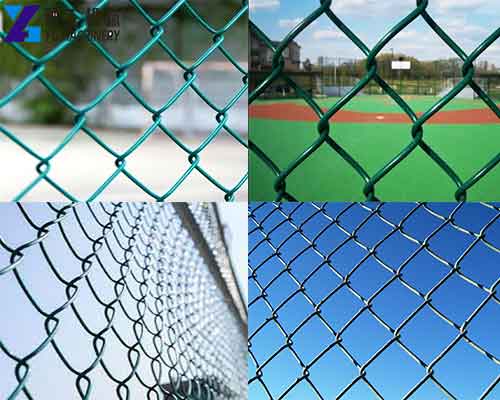 12 Features of Wire Mesh Making Machine:
Application of Chain Link Fencing Machine:
For the production of coal mine support nets, chain link fences, fence nets (community fence nets, stadium fence nets), mountain protection nets, garden fences, field fences, vegetable garden fences, gardening fences, plant planting fences, animal fences, storage cages, Animal cages, wall fences, grassland fences, border fences, road fences, road fences, conveyor nets for mechanical equipment, craft nets, decorative nets, etc. They are widely used in highways, stadiums, parks, warehouses, zoo fences, construction site fences, all-yang poultry, slope greening, pipe insulation nets, etc.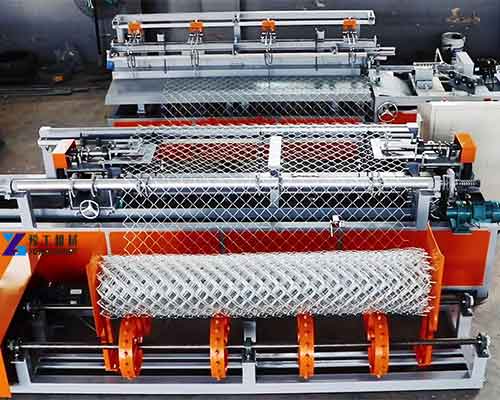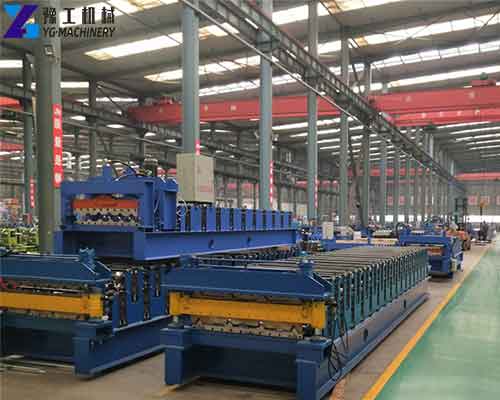 Chain Link Fence Machine Price – YG Machinery
A fully automatic chain link fencing machine can produce diamond-form wire mesh with underwire (formed by mold) interweave one by one or together. The diamond mesh net can be widely used in human life. YG's chain link fence machines have been sold to Russia, the United States, Malaysia, Australia, Pakistan, India, Thailand, and other countries. Our equipment is widely used and easy to operate, which can improve work efficiency. In addition, we have rebar straightening and cutting machines, auto pipe bending machines, steel hoop bending machines, reinforced cage winding machines, hydraulic shear and punching machines, rebar threading machines, beam bending machines, stirrup bending machines, rebar bending machines, steel bar cutting machines, rebar upsetting machines, pipe shrinking machines, rebar derusting machines, etc. If you want to know more details, contact us now!【WhatsApp/WeChat/Phone/Skype】+86 136 1385 6800