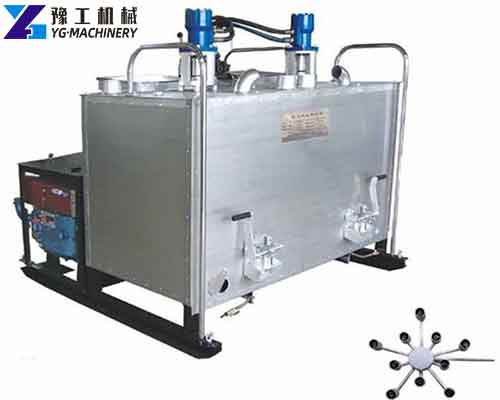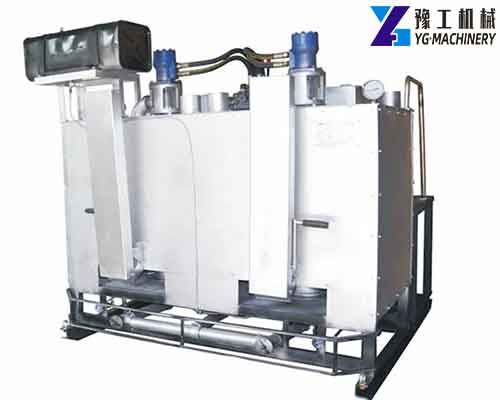 The thermoplastic preheater is one of the main pieces of equipment for thermoplastic road marking machine construction. During marking construction, the powdered paint is heated and stirred in a hot melt kettle until the hot melt becomes liquid, and then the paint is put into the marking machine for marking construction. Because the melting quality of the coating is directly related to the marking quality, the hot melt kettle is a key component of the hot melt marking equipment. It is an indispensable part of the melting of the paint. Of course, we also have a thermoplastic road marking machine, which can be used together. If your project is more suitable for the cold paint marking machine, we can also provide it. Welcome to consult us about related equipment.【WhatsApp/WeChat/Phone/Skype】+86 136 1385 6800

Parameter of Hot-sale Thermoplastic Preheater:
Type

YG800/YG1000/YG1200

Engine

15PS electric start evaporates water-cooled diesel engine

Hydraulic drive system

integrated multiplex hydraulic control valve, forward and reverse stir, CVT

Hydraulic motor

BM type

Hydraulic tank volume

40 liters

The kettle

360 * 2kg / 500 * 2kg / 600 * 2kg, stainless steel cylinder, high-end steel bottom, vertical pulp mixer

Structure

Multiple heat preservation: normal insulation material, composite insulation material, heat transfer oil

Heating system

Multiple heating methods: normal LPG burner or LPG energy-efficient burner

Safety device

Overload relief device specially designed can prevent misoperation

Size

YG800:1880*1420*1600mm   YG800P:1600*1430*1250mm

YG1000:1980*1630*1700mm    YG1200:2100*1800*1700mm

Net weight

700kg(YG800)/600kg(YG800P)/1000kg(YG1000)/1200kg(YG1200)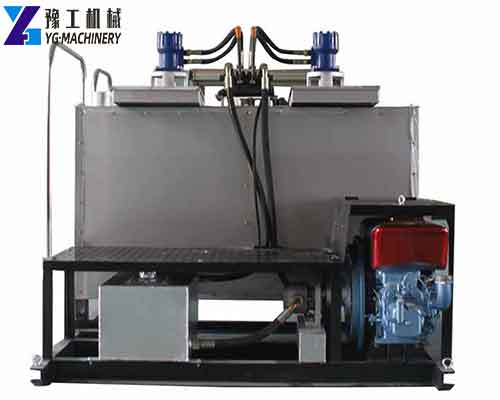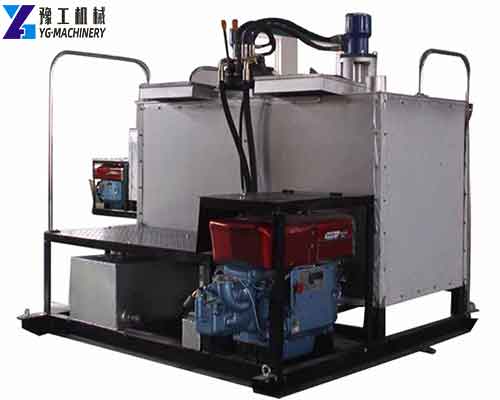 Check YG Thermoplastic Preheater Features:
YG800/YG1000/YG1200 hydraulic double-cylinder hot melt kettle is one of the main pieces of equipment for hot melt marking construction. The equipment adopts multi-channel integrated hydraulic transmission step-less speed and powerful torque to ensure high-performance and large-load operation and can mix forward and backward. The direct-injection high-efficiency and energy-saving burner is used to ensure high combustion efficiency and save time and energy. It has the characteristics of high melting efficiency, long continuous working time, simple operation, and convenient maintenance.
Advantages of YG Hot Melt Mettle:
Excellent equipment structure. Frame structure, the double-layer insulation material is installed between the inner bladder and the outer wall of the kettle.
High security. It has an overload protection device, high safety, and an overload overflow meter, which can avoid loss caused by the wrong operation.
Excellent connection method, one-position three-way connection, soft and excessive connection in the middle, so that the connection part is not easy to wear, the equipment performance is more stable, and the function is more prominent.
The high working effect, energy-saving, and environmental protection. This equipment adopts stainless steel direct injection stove with a high-efficiency energy-saving burner, which has the characteristics of high melting efficiency, long continuous working time, simple operation, and convenient maintenance.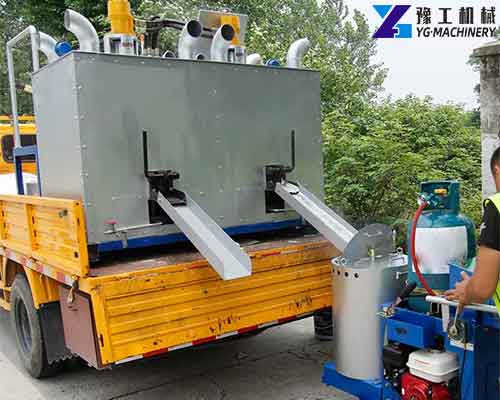 The airtightness of the gas pipeline must be checked before use.
Before igniting the stove, the gas regulating valve must be closed, and the principle of "ignition first and then gas" must be observed to avoid accidents.
Special reminder: Before the mixing shaft works normally, the feeding door is open to avoid high-temperature explosions.
All gas valves must be closed after construction.
When dissolving the paint, pay attention to avoid high-temperature fire and burning.
Due to the high temperature of the stove burning under the kettle, a layer of yellow sand or asbestos insulation board must be laid under the stove to avoid overheating and catching fire on the bottom of the vehicle compartment.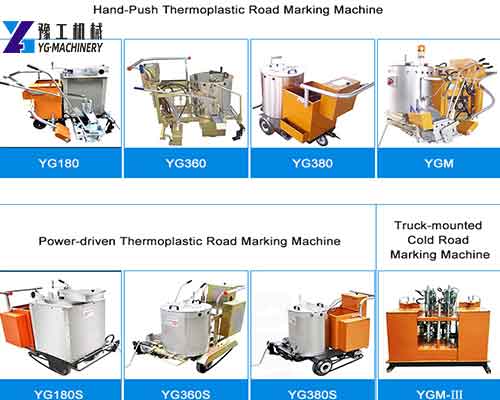 Thermoplastic Road Marking Machine for Sale
The thermoplastic road marking machine is generally used in conjunction with the hot-melt kettle so that each device can be used to its maximum effect and work efficiency can be improved. In addition, the thermoplastic road marking machine has a wide range of applications, saving time and energy, high melting efficiency, long continuous working time, simple operation, and convenient maintenance. In addition, we also have cold paint road marking machines to choose from. Of course, we also have other road equipment, road rollers, asphalt filling machines, floor shot blasters, floor scarifiers, floor grinder machines, concrete curb machines, trowel machines, electric road sweepers, snow blower machines, etc. Contact us to know more about machines. 【WhatsApp/WeChat/Skype/Phone】+86 136 1385 6800