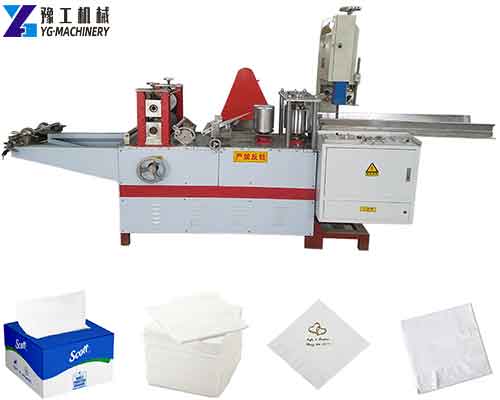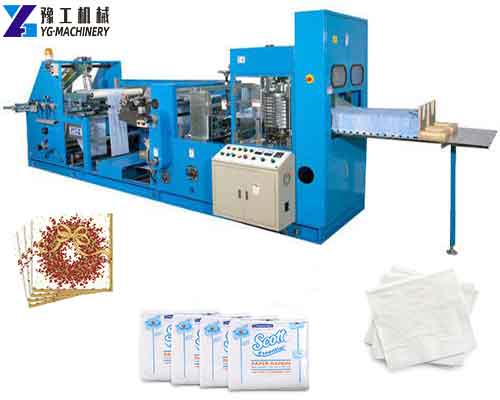 The high-speed paper napkin making machine is used for raw plate paper napkins after embossing, folding, cutting, and processing, electronic counting into a square napkin, in the production process of automatic embossing without manual folding. In addition, the embossing pattern of napkins can be customized according to the needs of customers to produce different clear and beautiful patterns. This machine has automatic counting, an automatic thermostat, adjustable speed, compact structure, accurate counting, beautiful appearance, smooth running, fully functional, is non-woven paper products processing and processing of essential products. Contact us to learn more about the machine!【WhatsApp/WeChat/Phone/Skype】+86 136 1385 6800
Paper Napkin Machine Parameter:
Raw Roll Width:
200×200-460x460mm (to be ordered)
Raw Roll Diameter:
≤Φ1200 mm
Paper Core Diameter:
Φ76.2mm
Folded pattern:
1/4,1/6,1/8
Capacity:
0-800pcs/min
0-150m/min
Embossing rollers :
steel to paper rolle or steel to steel roller (to be ordered)
Printing unit:
flexible printing. the printing roll leaves the ceramics
anilox roller automatically when the machine stops
Counting   system:
Electric counting system
Calendering:
Electronic counting;Steel to steel/rubber(to be order)
Air Compressor:
depend on the machine model
Motor Power:
depend on the machine model
Heating unit:
Making the embossing much clear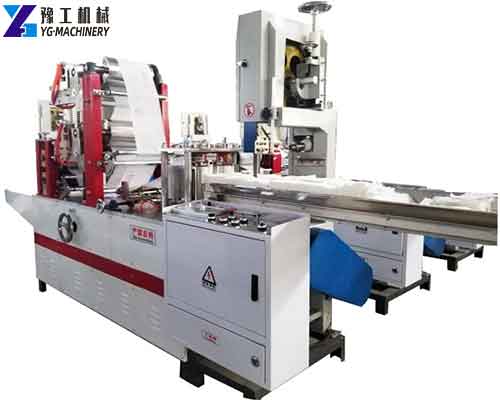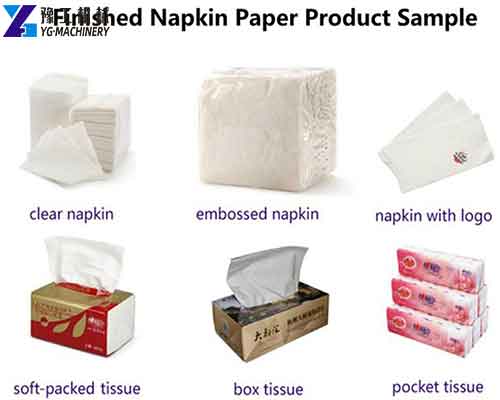 Buy YG Napkin Making Machine:
In 2023, we continue to receive inquiries about napkin machines from customers in Kazakhstan. Paper towels have become an indispensable sanitary and cleaning product in many people's lives. Some customers in Kazakhstan want to start new businesses, and some want to expand production. Yes, in our early communication, we often communicate via video and voice to show the strength of our company and the professionalism of our sales staff. We have full understanding and trust in each other. When we invited customers to visit our company and factory, the customers said that when our machines are completed, we can go and test them. Because we have complete trust in you, there is no need to test the machines before signing the order. We are grateful to our customers for their trust. We have changed from strangers to customers, and from customers to friends. Talking about business is just the bond between us. We will cooperate more in the future to help customers do bigger business.
Facial Napkin Making Machine Features:
Transmission belt drive system.
Color printing device adopts flexible printing, so the design can be special design for you, use professional color printing anilox string ink rollers.
Pattern matching paper rolling device, pattern significantly.
Electronic counting dislocation row of output.
Folding board with mechanical hand to fold paper shape, and then cutting by bandsaw cutter.
Other standard models can be customized.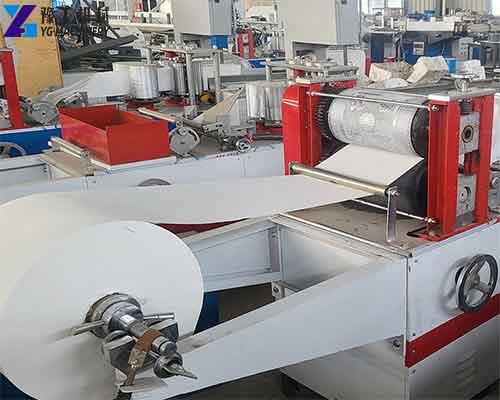 Paper Napkin-Making Machine for Sale in YG Machinery:
As a top-brand toilet paper machine manufacturer, we can provide you with paper napkin-making machines at competitive market prices. According to our machine design and production capacity, the machine is mainly used to produce disposable paper towels. According to different needs, napkins of different colors can be produced, and the embossed patterns and printed patterns can be decided according to your requirements. Especially suitable for printing patterns, trademarks, etc. Providing solid color and various color printing systems according to consumer needs is very effective for customers to occupy the market. Our product range includes a wide range of napkin-making machines, toilet paper-making machines, tissue-making machines, A4 paper-making machines, A4 paper-cutting machines, quilting machines, slitting machines, rewinder machines, fabric-spreading machines, wet wipe machines, towel making machines, paper cup making machines, paper bowl making machines, etc. Contact us now!【WhatsApp/WeChat/Phone/Skype】+86 136 1385 6800