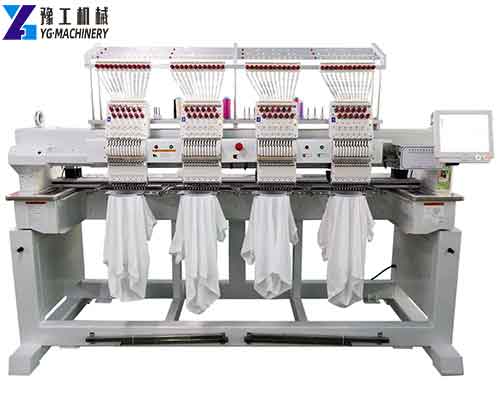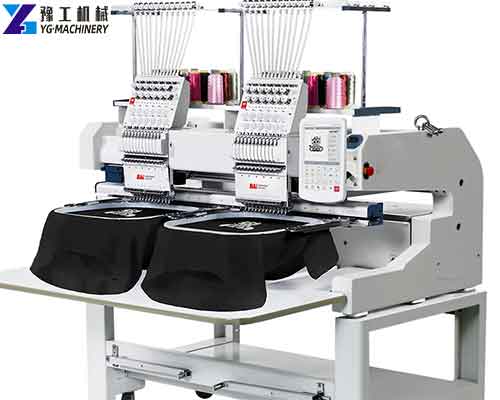 The embroidery machine, also known as the programmable embroidery machine, is the most advanced in the contemporary era. It can achieve high-speed and high-efficiency traditional manual embroidery, and can also achieve "multi-level, multi-functional, unity and perfection". It is an electromechanical product that embodies a variety of high-tech. As computerized embroidery replaces manual embroidery, computerized embroidery machines will also become the main models in the embroidery industry. Contact us to know more details now!【WhatsApp/WeChat/Phone/Skype】+86 136 1385 6800
Embroidery Machine Parameter:
| | | |
| --- | --- | --- |
| Model | YG0901 | YG1501 |
| Head | 1 | 1 |
| Needle | 9 | 12/15 |
| Monitor | 8''Lcd display | 10''Lcd display |
| Operating Language | Customize | Customize |
| Embroidery area | 200*300mm | 360*510mm |
| Speed | Max1000SPM | Max1200SPM |
| Weight | 140KG | 170KG |
| Packing Size | 830*680*1000mm | 840*840*950mm |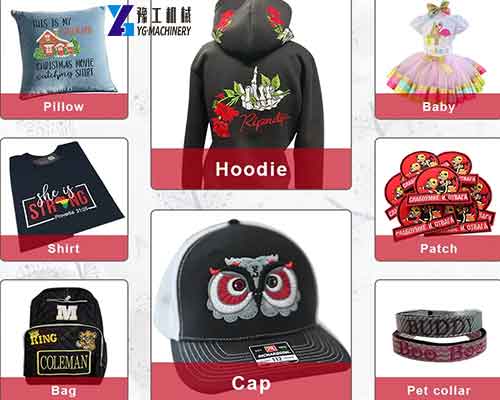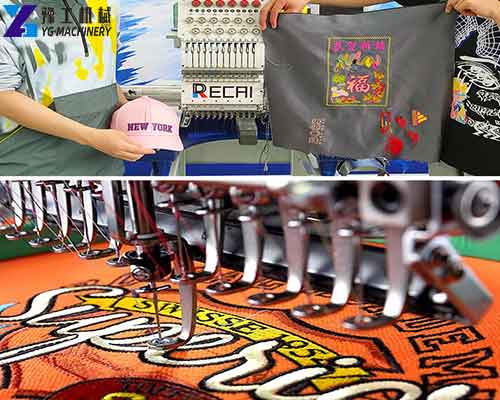 Application of Sewing and Embroidery Machine:
Widely used in clothing, home textile, and other industries, such as coats, trousers, socks, hats, padded clothes, sweaters, pillowcases, cushions, quilt covers, bed sheets, tablecloths, curtains, accessories, etc.
5 Features of Programmable Embroidery Machine:
The computerized embroidery machine has a liquid crystal display function. During embroidery, the state of the pattern can be displayed on it at any time. The Chinese and English interfaces can be switched according to the actual situation, and the operation is simple.
Various patterns can be stored. There is a computer system that can store patterns in various formats, and the capacity is very large, which can effectively improve processing efficiency.
It has the function of rotating and scaling the pattern. The pattern can be rotated at any angle, and can also be reversed left and right, which can meet more embroidery needs.
Patterns can be edited and combined. Patterns can be edited, and different patterns can be combined in various forms to form a new pattern, which is flexible and convenient to use.
Repeated embroidery is possible. Part of the area can be repeatedly embroidered, horizontal and vertical up to nine times, a total of 81 times of repeated embroidery can be achieved.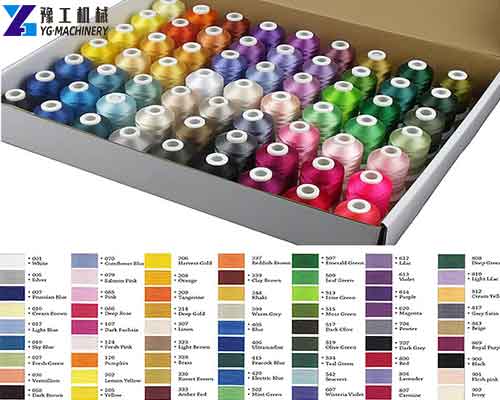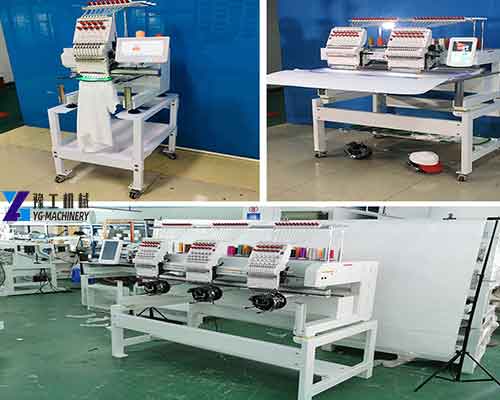 Programmable Embroidery Machine Manufacturer – YG Machinery
The computer programming embroidery machine of YG Machinery has greatly promoted the development of embroidery, improving the effect and accuracy of embroidery. At present, it has been sold to the United States, Russia, the Philippines, Malaysia, Australia, India, Pakistan, and other countries, and has received unanimous praise. In addition, we also have other series machines, quilting machines, slitting machines, rewinder machines, paper cup making machines, paper bowl making machines, paper dish making machines, paper straw making machines, paper carton erecting machines, paper bag making machines, egg tray making machines, aluminum foil container machines, folder gluer machines, paper tea cup printing machines, roll die cutting machines, sanitary napkin making machines, diaper making machines, shoe cover making machines, surgical cap making machines, balloon making machines, condom making machines, disposable slipper machines, etc. Contact us to know more details!【WhatsApp/WeChat/Phone/Skype】+86 136 1385 6800