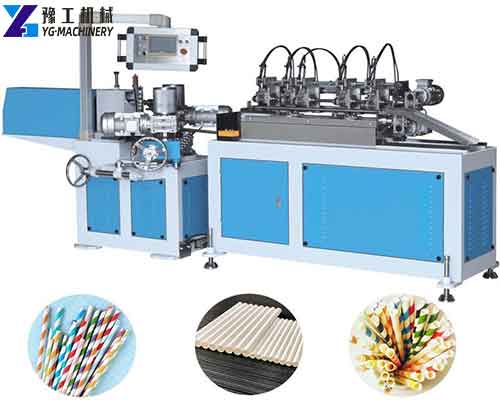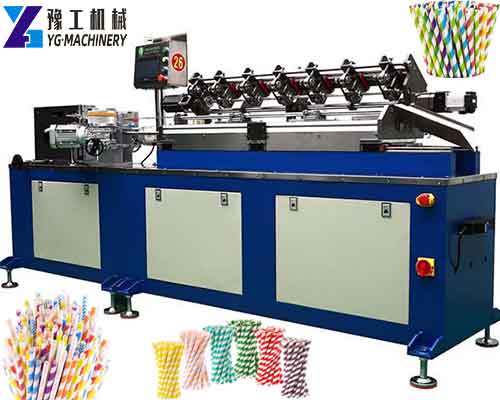 Drinking straw making machine is suitable for producing different sizes of paper straws with diameters of 3-16mm. It integrates raw material feeding, gluing, winding, and cutting at once. They are mainly used for the production of paper straws, pen core tubes, e-cigarettes, nail sand rings, and balloon stick-making machines. Due to the impact of the plastic restriction order, the use of paper straws has also been increasing. Welcome to invest in the drinking paper straw making machine. Contact us now!【WhatsApp/WeChat/Phone/Skype】+86 136 1385 6800
Paper Straw Making Machine Technical Parameters:
| | |
| --- | --- |
| Maximum diameter: | 12mm |
| Minimum diameter: | 4mm |
| Cutting method: | pneumatic cutter, standard 9 sets of the manual tool holder |
| Gluing method: | single-sided automatic gluing |
| The number of operators: | 3 units/person |
| Roll-out paper tube speed: | 10-120m/min |
| Speed control: | servo step-less speed regulation |
| Power input: | 380v three-phase four-wire (other customized according to requirements) |
| Host size (lx w x h): | 4000mmx825mmx1700mm |
| Floor area (l x w): | 10000mmx7000mm |
| Total mass: | 1500kgs |
| Total power: | 7KW |
| Control System: | Siemens Control System |
| Pneumatic system: | Japan SMC |
| Operation interface: | 12 inches |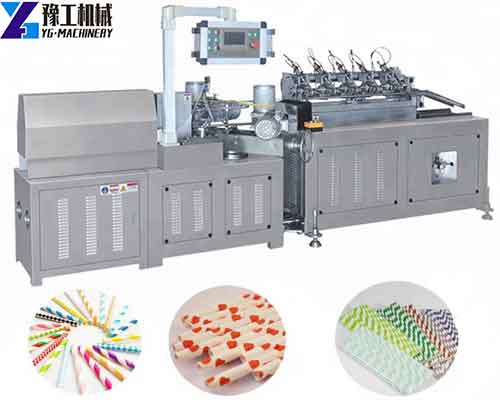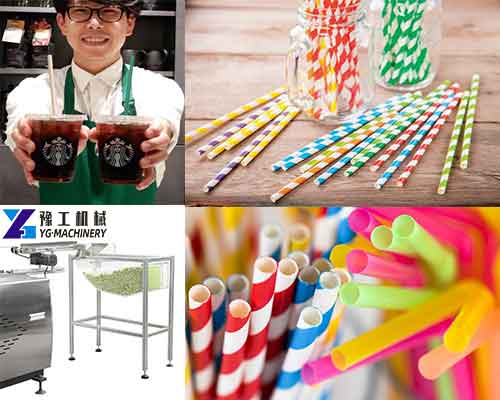 9 Features of Paper Straw Making Machine:
Why is the Use of Paper Straws Increasing?
Whether in developed or developing countries, straws are an important product. In recent years, the food service packaging industry has developed rapidly. While bringing convenience to people's lives, more and more discarded plastic straws and similar products have begun to burden the environment, and paper straws have gradually emerged due to their recyclability. Take advantage. Paper straws are environmentally friendly straws that degrade and disappear into the soil after a few months of use.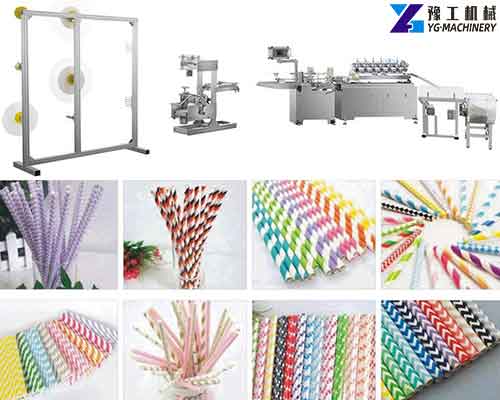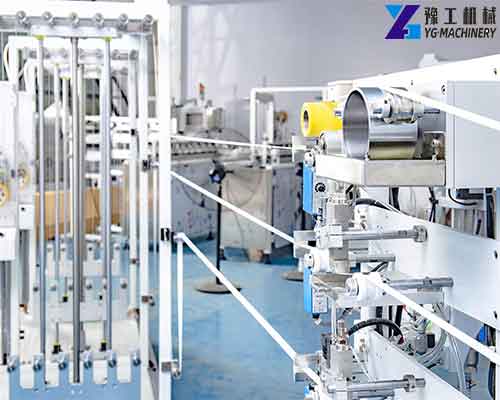 Why Choose YG Drinking Straw Making Machine?
Nowadays, with the development, design, and improvement of the production line equipment and production process, in the production and processing of paper straws, according to the selection of new machinery and equipment and its raw materials, it can meet the application and selection requirements of different customers. And gradually developed and designed many new paper straw products.
Not only carry out the design scheme for the structure of the paper straw but also carry out effective customization for the color and pattern design. The design scheme can be carried out according to different products, thereby achieving the application requirements of different products, and it is reasonable. Replaces the application of disposable straws.
At present, the production and manufacture of paper straws are relatively convenient. According to the design scheme and improvement of the structure, the ductility of paper straws can be reasonably improved. According to the improvement of different structures, there are different specific regulations for the production and processing of paper straws. It improves the compressive strength in the application and has a certain moisture resistance, which ensures the application quality of the paper straw.
Drinking Straw Making Machine Price – YG Machinery Manufacturer
The paper straw machine of Yugong Machinery has developed very maturely. We have the most advanced technical staff and the most professional sales staff. Use your own workshop to produce custom-made products. So we don't have any extra costs, and of course, the price of the machine is very reasonable. We have a dedicated after-sales team, and you can contact us whether you do not know how to operate the machine or have any questions during use. In addition, we also have other machines, paper cup making machines, paper bowl machines, paper dish making machines, lunch box making machines, aluminum foil container machines, egg tray making machines, paper bag making machines, sanitary napkin making machines, diaper making machines, paper making machines, A4 paper making machines, tissue making machines, wet wipe machines, cast film machines, balloon making machines, condom making machines, glove making machines, etc. Contact us to know more!【WhatsApp/WeChat/Phone/Skype】+86 136 1385 6800