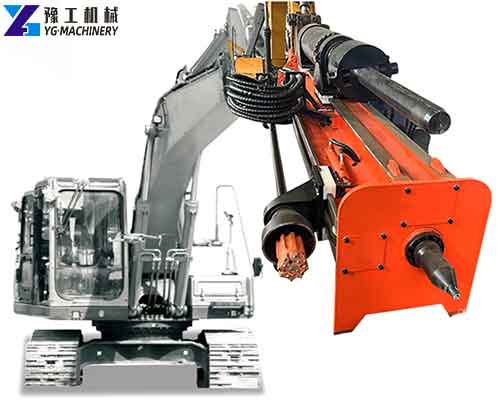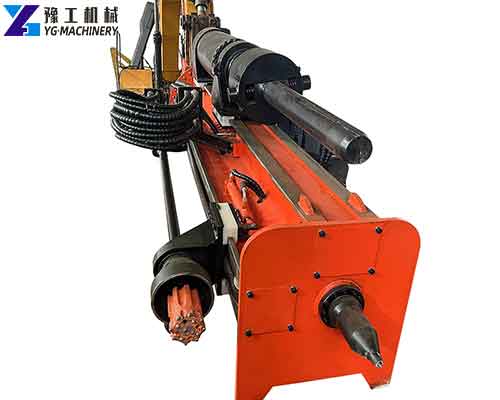 The integrated rock drilling and splitting machine uses hydraulic pressure to expand and crack the rock, and the vibration is small enough to split and break the rock. It can easily break thousands of cubic meters of hard rock, and it is so powerful that it can achieve the construction effect of large spacing and large cracks even if there is no volley surface. This is unique in the hydraulic splitter industry. It is more than ten times faster than using hammers, expansion breakers, and roulette-cutting machines, and the cost is lower. Want to know the integrated drill and splitting machine details and quote? Contact us now!【WhatsApp/WeChat/Phone/Skype】+86 136 1385 6800
Integrated Rock Drill and Splitting Machine
Rock Drilling Machine
Power
Drilling hole diameter
Drilling depth
Drilling speed
24kw
Middle 120mm
1600mm
1m/min
Splitting Machine
Splitting depth
Splitting force
Rotation angle
–
1000MM
8000T
120°
–
Push Beam
Rock drilling maximum propulsion
Splitting maximum pullout force
25KN
70KN
Excavator requirements:>25T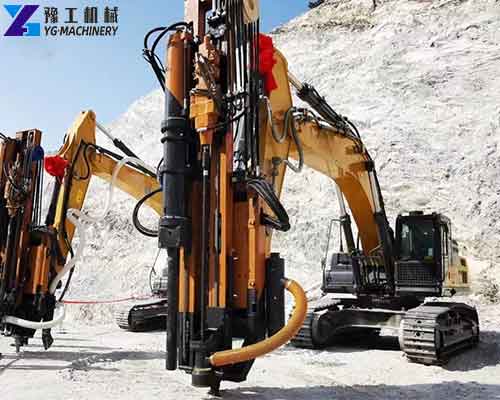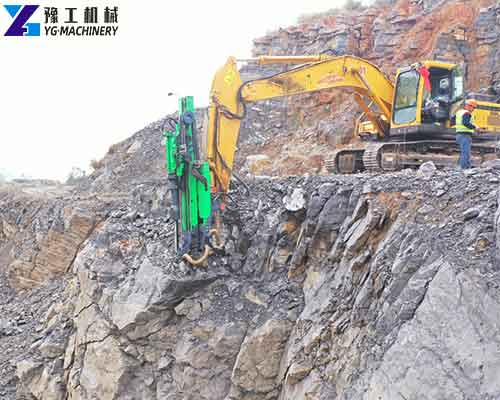 Excavator Rock Drill &Splitter Machine Application Fields:
Applied to stone mining operations: mining and secondary decomposition of ores (jade mines, metal mines, non-metal mines).
Applied to partial and complete demolition of concrete components (cement pavement, reinforced concrete pile heads, machine tool foundations, bridges, and building components).
Applied to gravel treatment of dangerous rock slopes in water conservancy and hydropower.
Used in non-excavation pipeline construction, demolition of boulders blocking roads; demolition of rocks in real estate foundation pits.
Advantages of Rock Drilling and Splitting Machine:
Mobility: The powerful traveling mechanism of the excavator is enough to deal with any road surface
Applicability: Install the rock drill and splitter directly on the excavator, and both drilling and splitting can be performed in the cab, which can realize drilling and splitting at one time, greatly improving work efficiency.
Strong functions: truly realize one machine with multiple functions, such as digging, drilling, cracking rocks, etc.
Safety: The use of splitters for demolition and splitting has the advantages of no noise, no vibration, no dust, etc., which reduces the secondary hazards caused by blasting, greatly improves the safety of construction, and improves the working environment for workers.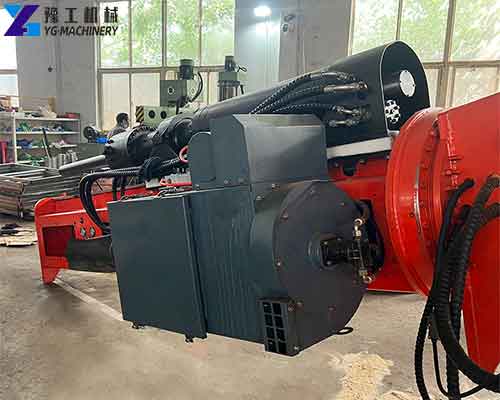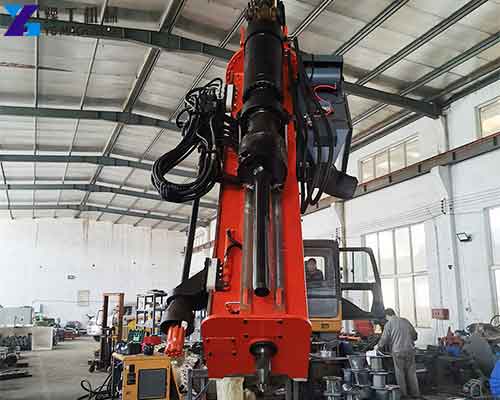 Integrated Drill and Splitting Machine Price – YG Machinery
YG Machinery's newly upgraded integrated rock drilling and splitting machine can generate 600 tons of splitting force alone, and can easily split boulders within a few seconds. It has the characteristics of small size, lightweight, convenient operation, high work efficiency, and outstanding cost performance. It is a good choice to replace rock and concrete construction. After continuous upgrading and improvement, the current integrated rock drilling and cracking machine has mature technology, reliable quality, and easier operation. It has become one of the auxiliary construction equipment designated by major engineering companies. The product construction process has been widely recognized and praised by the industry. At present, our equipment has been exported to Singapore, Australia, Malaysia, Thailand, Russia, the United States, and other countries, customer feedback is very good, which improves their efficiency and makes money faster. In addition, we also have core drilling rigs for mining, trailer water well drilling rigs, tractor water well drilling rigs, crawler water well drilling rigs, crawler DTH drilling rigs, excavator rock splitters, portable rock splitters, horizontal direction drilling rigs, rotary drilling rigs, hydraulic pile drivers, anchor drilling rigs, small water well drilling rigs, etc. 【WhatsApp/WeChat/Phone/Skype】+86 136 1385 6800