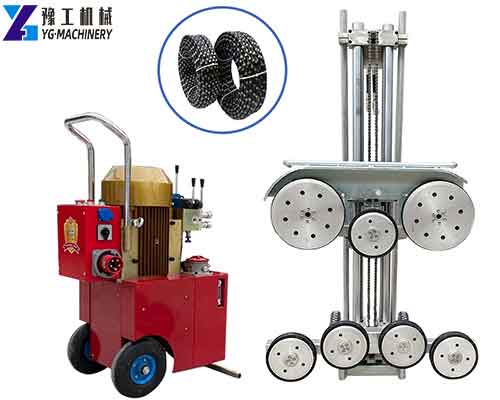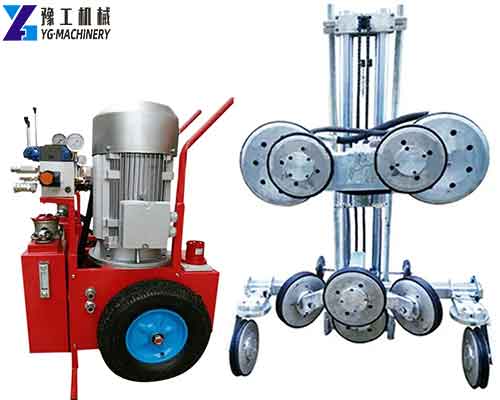 The diamond wire saw cutting machine is a kind of cutting and splitting machine like a rock splitter that can be used in the cutting of concrete, column, bridge, granite, stones, etc. For its wide use, the diamond wire saw machine is also known as a wire saw machine, concrete wire saw, wire stone saw, abrasive wire saw, granite wire saw cutting machine, quarry wire saw, and wire rock saw. The use of the diamond wire saw is quite flexible which can easily achieve transverse cutting and vertical cutting. Wire saw machine is a perfect choice if you want to cut certain parts of a structure, even though works underwater 30-50 meters deep. So if you need help in this way, please feel free to contact us, and we will provide you with a quality diamond wire saw machine and other technical help.【WhatsApp/WeChat/Phone/Skype】+86 136 1385 6800
Hydraulic Diamond Wire Saw Machine Parameter:
Diamond Wire Saw Parameters
Hydraulic Pump Station Parameters
Wire drive mode
hydraulic
Rated output power
22/25kw
Mode type
HM-40/80
Working voltage
380v50Hz
Minimum input power
25/33HP
Hydraulic pump station
gear pump
Output shaft speed
350/940/1300r/min
Motor working flow
40-100L/min
Maximum wire length
18m
Working pressure
15-20Mpa
Enter method
fully hydraulic
Oil tank volume
17L
Cutting machine weight
64kg
Weight
98kg
Motor weight
14kg
Dimension(mm)
650*550*1150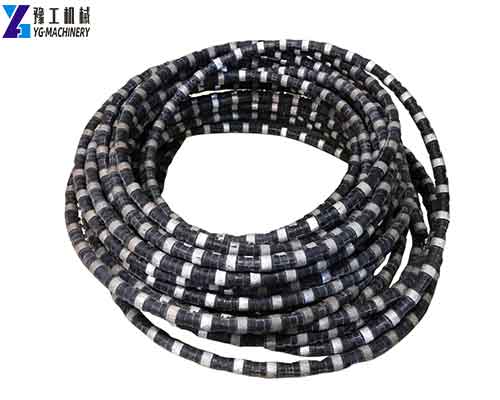 6 Features of Diamond Wire Saw:
Hydraulic-driven, diamond wire saw machines can work in different situations.
The diamond wire saw comes with an overload protection function which can considerably improve safety in construction.
The diamond wire saw with strong power, high cutting capacity, and productivity, becomes the preferred.
The diamond wire saw employs linear cutting which makes cut sections more clean and trim.
It improves speed to shorten the construction period and further reduce labor costs, enhance bid superiority, and enlarge construction scale.
High safety, reliability, and stability of hydraulic systems dramatically reduce cost in loss.
Advantages of Wire Saw Cutting Machine:
Marble exclusive: The marble rope saw machine is mainly designed for the mining of marble and stone, suitable for the mining and processing of marble with different hardness.
Fully automatic control program: The rope saw machine adopts well-known brand frequency converters and PLCs, with fast cutting speed, multilingual display function, and cutting efficiency data statistics, ensuring safe and efficient operation. Equipped with a computer programming device to ensure that the walking drive motor maintains a constant pulling force.
360° flip: Operators can operate the control box to achieve horizontal, vertical, and inclined cutting in different directions based on cutting needs. The wire saw machine head can achieve+/-180 ° rotation.
Controllable linear velocity: The rope saw machine can flexibly adjust the cutting line speed according to the cutting process.
Low mining costs: Marble has a high yield and low overall cost. The stone cut with a rope saw is very flat, and it will not cause internal damage to the raw material. The cut seam is small, and it will not cause resource waste.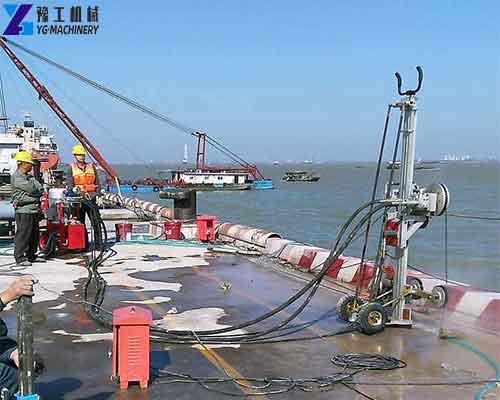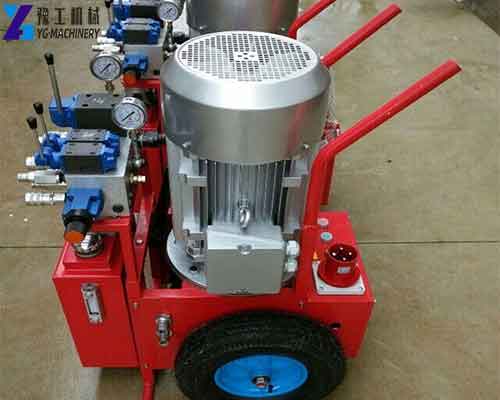 Wire Saw Cutting Machine Price – YG Machinery
The concrete wire saw cutting machine is specially designed for cutting extremely thick and heavily reinforced concrete or irregular and complex concrete such as bridge's cap beam, box beam, support beam, pier, foundation, underwater concrete, etc. The wire saw machine occupies a small area, saving land costs. The wire saw machine is easy to operate and greatly improves work efficiency. In addition, our wire saw machine can be used underwater and has a wide range of applications without limiting the construction site. Our customers in Singapore and Brunei have placed orders more than ten times. In addition, the Philippines, the United States, Malaysia, Australia, Thailand, Russia, and other countries also have our customers, who praise us unanimously. In addition, we also have concrete wall saw machines, hydraulic wall saw machines, high-frequency wall saws, crawler wire saw machines, hydraulic rock splitters, electric wall saws, excavator hydraulic shears, excavator drum cutters, excavator crusher buckets, hydraulic breaker machines, mini spider cranes, excavator rock splitters, firewood splitter machines, horizontal band saw machines, etc. If you are interested, please let us know which type of wire saw used you need. We will offer you the best diamond wire saw machine and a very competitive price.【WhatsApp/WeChat/Phone/Skype】+86 136 1385 6800