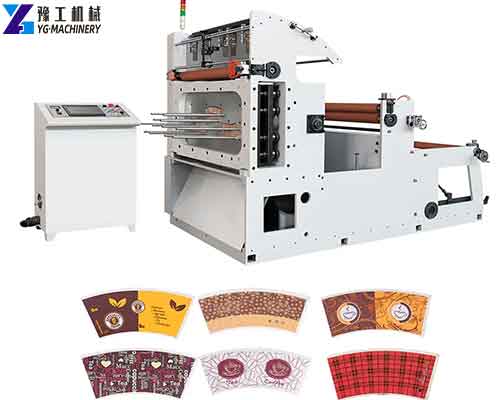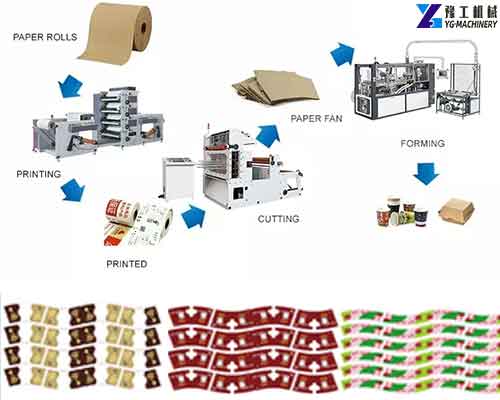 Roll die cutting machine is a modern printing equipment, by using advanced computer control technology. Mainly used to die-cut a large number of rolls of paper, tape, plastic film, and other materials into various shapes of labels, tags, bags, etc., widely used in paper packaging, such as paper boxes. The die-cutting machine is an essential machine in the paper cup production line. Contact us to know more details!【WhatsApp/WeChat/Phone/Skype】+86 136 1385 6800
Punching and Die Cutting Machine Parameter:
| | | |
| --- | --- | --- |
| Model | YG850 | YG950 |
| Die-cutting area size | 850*280 mm | 950*550 mm |
| Die cutting rate | 100-180 times/min | 100-160 times/min |
| Accuracy error | ±0.15mm | ±0.15mm |
| Rated die-cutting pressure | 100T | 250T |
| Suitable for the base paperweight | 135-400gsm | 120-600gsm |
| Suitable for base paper width | 250-860mm | 250-960mm |
| Roll paper diameter | ≤1400mm | ≤1400mm |
| Roll paper reel specifications | 3"/6"/12" | 3"/6"/12" |
| Rated die-cutting air pressure | 0.5Mpa | 0.7Mpa, 1.5m³/min |
| Power supply | 5.5kw, 380v, 3 P, 50Hz | 11kw, 380v, 3 P, 50Hz |
| Dimension | 2500*1700*1750mm | 4000*2100*1850mm |
| Machine weight | 3500kg | 7000kg |
| Noise | ≤100db | ≤120db |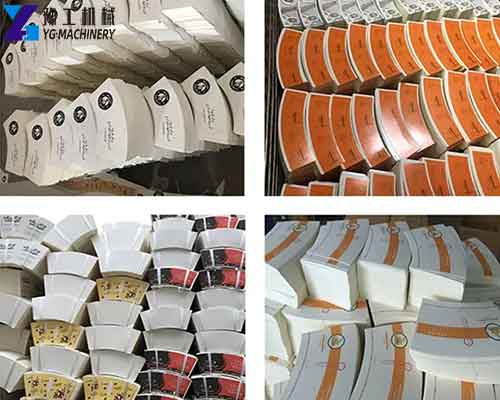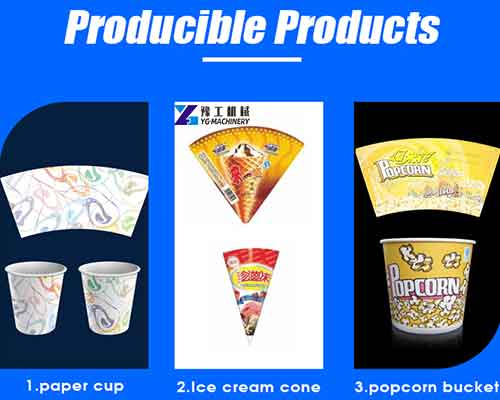 Application of Roll Die Cutting Machine:
The automatic web die-cutting machine is used to cut all kinds of paper boxes, paper cups, paper bowls, labeling, gift bags, tetra pak cardboard, window paper, cigarette packages, mosquito coil boxes, paper plastic lids, and aluminum plastic lids, Non-woven fabrics, PVC folding boxes, various plastic sheets and other materials, and other plastic products forming die-cutting and creasing equipment. It is suitable for the production of paper and film industries. The roll paper is driven by the servo motor and sent to the flat die-cutting station, and the amount can be set through the screen, which is convenient and accurate. Both white paper and printed paper can be die-cut. The tension system adopts a pneumatic clutch, which is fast and reliable.
The Following are Some Application Areas of the Paper Roll Punching Machine:
Labels and stickers: A roll die-cutting machine can cut labels and stickers from roll materials, and is widely used in commodity packaging, logistics identification, food labels, and other fields.
Cardboard box: Cardboard or cardboard can be transformed into boxes of various shapes, such as gift boxes, medicine boxes, food packaging boxes, etc., using a roll die-cutting machine.
Plastic film: Roll die cutting machine can cut the plastic film into the required size and shape for making packaging bags, cling film, plastic labels, etc.
Medical supplies: Roll die-cutting machines are used to manufacture various products in the medical industry such as medical dressings, medical tapes, pharmaceutical packaging, and more.
Tapes and adhesives: Roll die-cutters are capable of processing all types of tapes and adhesives for use in industry, construction, packaging, and more.
Automobile industry: Roll-to-roll die-cutters make weather strips, interior trim materials, fenders, and more for the automotive industry.
Electronic products: Roll die cutters can process insulating materials, thermally conductive materials, screen protectors, and more are used in electronics.
Textiles: Roll die-cutting machines are used for fabric trimming, welting, shape cutting, and other processes in the textile industry.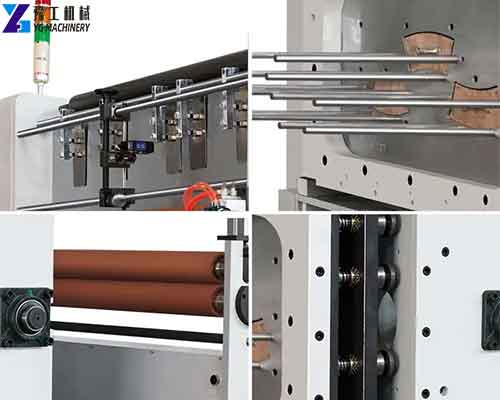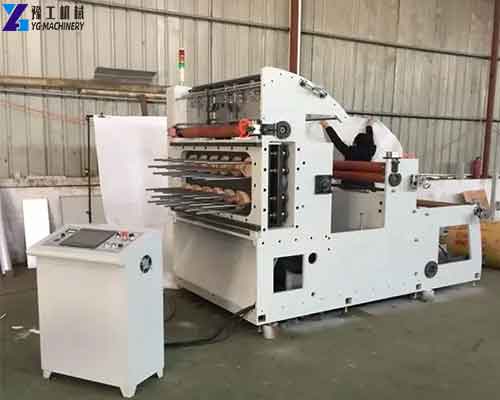 Roll Die Cutting Machine Price – YG Machinery Manufacturer
The automatic roll die-cutting machine adopts computer control technology and automatic operation, which can realize high-speed continuous die-cutting operation while ensuring production quality, greatly improving production efficiency, reducing manual operation, and saving labor costs. In addition, we also have paper cup printing machines, paper cup making machines, paper bowl making machines, paper dish making machines, paper straw making machines, paper carton erecting machines, paper bag making machines, woven bag making machines, nonwoven bag making machines, folder gluer machines, A4 paper making machines, A4 paper cutting machines, napkin paper making machines, wet wipe machines, egg tray making machines, diaper making machines, small sanitary napkin machines, balloon making machines, etc. Contact us to know more machine details!【WhatsApp/WeChat/Phone/Skype】+86 136 1385 6800