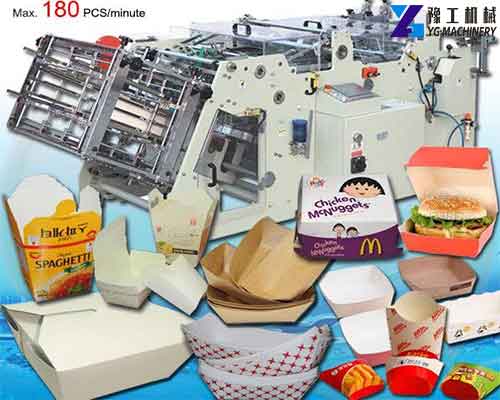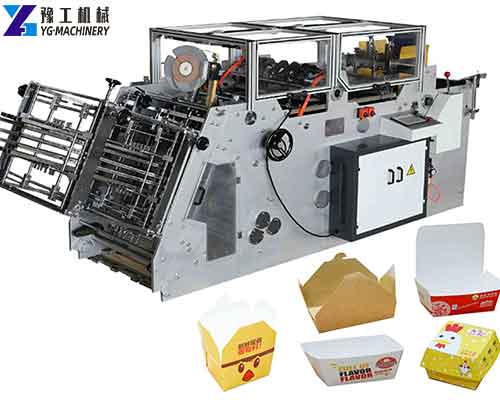 The paper carton erecting machine is an ideal equipment for producing cartons, such as hamburgers, French fries boxes, fried chicken boxes, children's lunch boxes, takeaway boxes, triangle pizza boxes, etc. It has a solid structure, high quality, low noise, and high efficiency. It has a paper feeding unit, adjusting unit, glue unit, forming unit, finished product collecting unit, and counting unit. Want to know more about carton forming machines, contact us!【WhatsApp/WeChat/Phone/Skype】+86 136 1385 6800
Paper Carton Erecting Machine Parameter:
Type
YG-D800
YG-D1200
Production capacity
50-180 pcs/min
80-320pcs/min
Suitable Material
200-600g/m2 card paper, PE coated paper, kraft paper, corrugated paper
Length
L100-450mm,degree:5°-40°
L100-450mm,degree:5°-40°
Width
100-600mm
W100-400mm
Hight
15-200mm
H15-200mm
Total Power
5KW
6.25KW
Total Weight
1.8T
2.8T
Overall Dimension
3600 x1400 x 1700 mm
3600 x 1850 x 1700 mm
power source
380V /220V 50HZ
380V 50HZ
After-sales Service Provided
Free spare parts, video technical support, field installation, commissioning and training, field maintenance, and repair
service, online support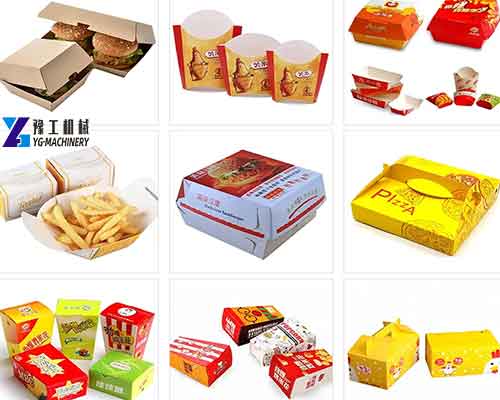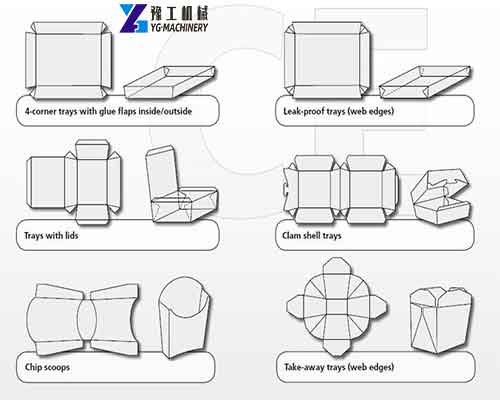 The feeder transmits the pre-printed and cuts cardboard from the paper shelf to the conveying chain and then sends it to the shaping mold, during the procedure, the cardboard has been glued and you can adjust the position of the gluing, the volume of gluing can be measured while in progress without stopping. After being glued, the cardboard will be conveyed to be shaped and collected to be auto-calculated as the preconcert quantity and auto-mark without stopping production, structure: Control unit, paper feeding unit, paper transfer unit, glue spreading unit, forming unit, collecting unit.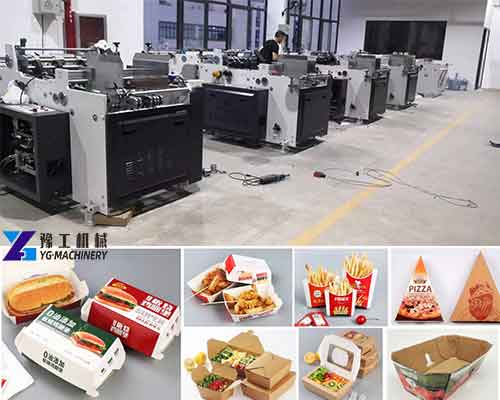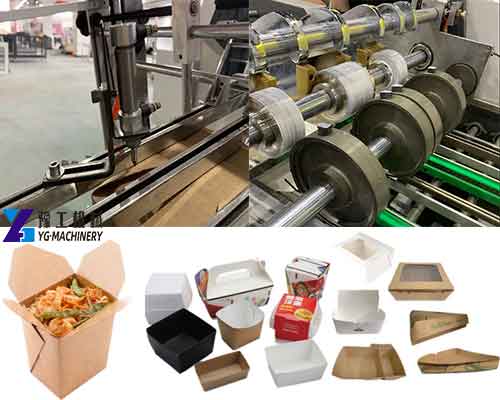 Paper Carton Erecting Machine Price – YG Machinery Manufacturer
The paper carton erecting machine is the latest fully automatic equipment developed by YG Machinery. It works smoothly, with accurate positioning, stable operation, safety and reliability, and high work efficiency. And the price of our equipment is relatively reasonable because we are factory direct sales, no traders will change the price arbitrarily then you cannot choose. YG Machinery's paper box-making machine can produce many different types of cartons. Of course, we also support customization, you can send us your sample pictures to help you choose the right machine.
In addition, we also have lunch box making machines, aluminum foil container making machines, disposable cup making machines, paper bowl making machines, drink straw making machines, paper dish making machines, egg tray making machines, plastic thermoforming machines, paper bag making machines, sanitary napkin making machines, wet wipe machines, wet tissue machines, towel making machines, canister wet wipe machines, wet tissue packing machines, etc. Want to know more machine details? Contact us now!【WhatsApp/WeChat/Phone/Skype】+86 136 1385 6800