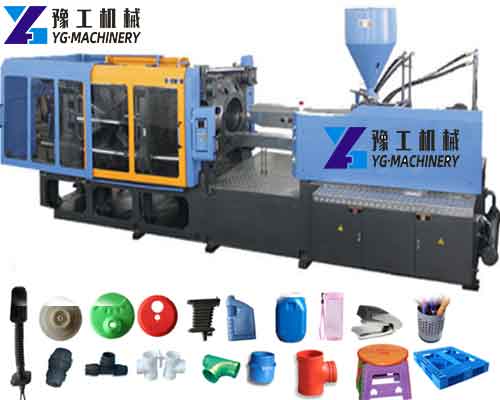 The plastic injection moulding machine for sale in Pakistan is also known as injection molding machines or injection machines. It is the main molding equipment for making thermoplastic or thermosetting materials into various shapes of plastic products using plastic molding molds. According to the arrangement of the injection device and the clamping device, the injection molding machine can be divided into vertical, horizontal, and vertical-horizontal composite. Our injection molding machines have been exported to Pakistan, India, Egypt, Saudi Arabia, UAE, the UK, and so on. In addition, we also have rain boots production lines. Please contact us for the price.【WhatsApp/WeChat/Phone/Skype】+86 136 1385 6800
Parameter of Hot-sale YG Injection Moulding Machine for Sale:
Measurement
Item
YG – 110
Injection Unit Data
A
B
C
Screw diameter
mm
30
36
40
Screw L/D ratio
–
24
20
18
Theoretical shot volume
cm3
124
178
220
Shot weight (PS)
g
114
164
202
Shot weight (PS)
oz
4.0
5.8
7.1
Screw stroke
mm
175
Injection pressure
Mpa
236
164
132
Injection rate
g/s
72
104
129
Max. screw speed
rpm
220
Clamping Unit
Clamping force
KN
1100
Toggle stroke
mm
350
Space between tie bars
mm
375 *375
Min. mold thickness
mm
150
Max. mold thickness
mm
400
Hydraulic ejection stroke
mm
110
Hydraulic ejection force
KN
28
Other
Hydraulic system pressure
Mpa
17.5
Pump motor
Kw
13.2
Heating capacity
Kw
6.3
Oil tank capacity
L
180
Machine dimensions
m
4.5*1.1*1.9
Machine weight
Ton
3.1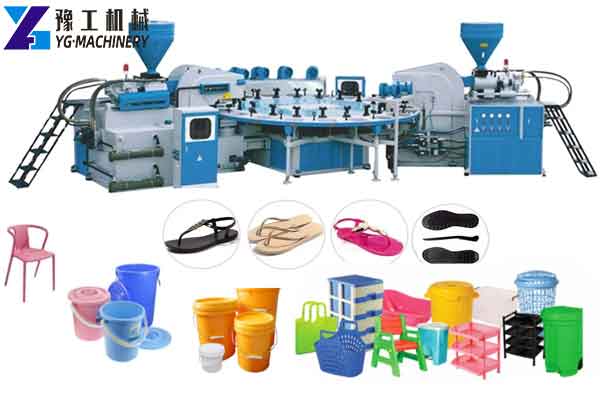 Composition of YG Small Injection Moulding Machine:
An injection molding machine is usually composed of an injection system, a clamping system, a hydraulic drive system, an electrical control system, a lubrication system, a heating and cooling system, and a safety monitoring system.
Small Plastic Injection Moulding Machine Application Industry:
Packaging industry: Food packaging, thick-walled containers, vases, beverage packaging, cosmetics, water caps, etc.
Medical industry: Petri dishes, pipettes, blood collection tubes, syringes, insulin pens, masks, blood meters, protective covers, etc.
Electronics industry: Connectors, fuse boxes, fire detector support plates, mobile phone shells, plugs, battery shells, flat panel displays, and display covers.
Auto parts industry: Switch button (multi-component), ventilation system, navigation screen, B-pillar, rearview mirror base, manifold, water pump housing, motor cover.
Daily necessities industry: Toys, cable ties, positioning pins, pen holders, household appliances, toothbrushes (multi-component), razors, and storage boxes.
Electrical industry: Washing machines, refrigerators, air conditioners, rice cookers, microwave ovens, dishwashers.
Logistics industry: Trash bins, storage bins, barrels, pipe fittings, sewage pipes.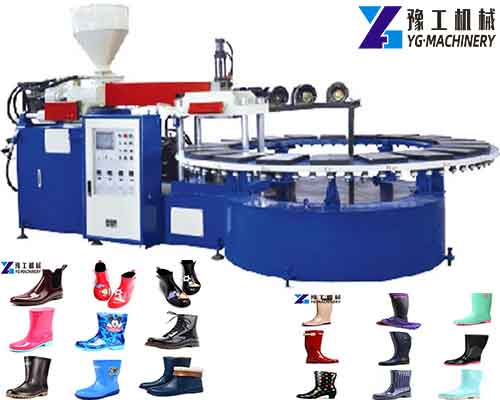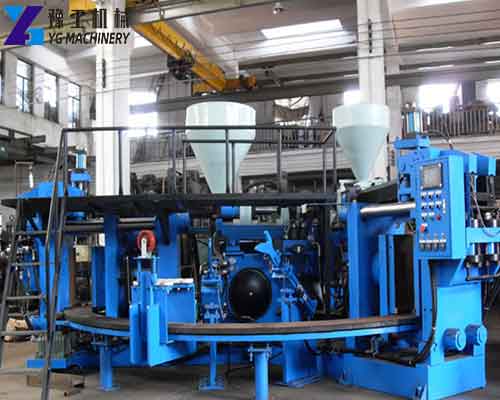 Advantages of Servo Energy-saving Injection Moulding Machine:
Servo control completely eliminates high-pressure throttling, saving electricity by 50%-80% compared with asynchronous motor + fixed pump, and saving electricity by 30%-50% compared with asynchronous motor + variable pump.
Rapid response, 0-100% increase, decrease speed ≤0.1 second, 0-100% pressure change can be as fast as 30ms, which improves production efficiency.
The control is accurate, the repeatability error is 0.1%, and the product is precise.
High overload capacity, servo torque overload multiples ≥200%
Flexible state switching: Speed and torque control can be switched flexibly and smoothly.
Lower the hydraulic oil temperature and reduce the amount of cooling water by more than 30%. In some cases, cold water is not even required.
Reduce the impact of mold opening and clamping, and extend the service life of hydraulic oil pumps, machinery, and molds.
Reduce noise and improve the working environment.
Plastic Injection Moulding Machine for Sale in YG Machinery Manufacturer:
YG Machinery's plastic injection moulding machine has a wide range of applications, which can be used in the packaging industry, medical industry, daily necessities industry, and so on. Our Pakistani and UK customers have purchased multiple injection molding machines from our company. Since we are a direct manufacturer of injection molding machines and our technical team is mature, our equipment is beautiful to customers. In addition, we also have other types of production lines, such as wet wipe machines, tissue-making machines, sanitary napkin-making machines, diaper-making machines, disposable cup-making machines, paper bowl-making machines, paper dish-making machines, paper straw-making machines, shoe cover-making machines, surgical cap making machines, balloon making machines, condom making machines, disposable slipper machines, egg tray making machines, etc. Contact us to learn more about YG Machinery.【WhatsApp/WeChat/Phone/Skype】+86 136 1385 6800