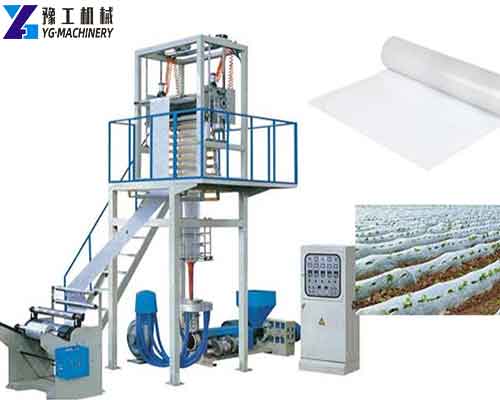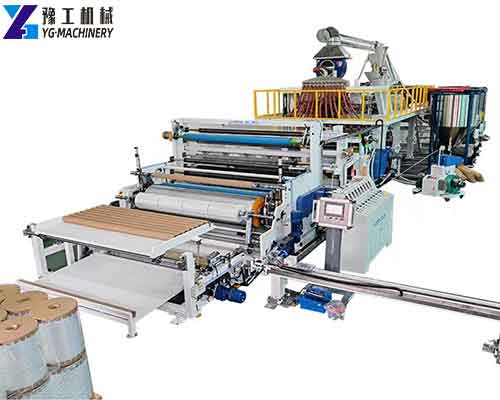 This film making machine series is mainly used for the production of unidirectional stretch polyethylene plastic film (stretch film, winding film) and clingfilm. The production of the film can achieve the effect of one side or two side sticks, widely used in building materials, hardware accessories, and other packaging. This machine is used for the production of plastic PVC/PE/PP/PU/HDPE/LLDPE stretch wrapping film, stretching film, and fresh-keeping film. The products are widely used in food preservation, commodity packaging, and bulk goods packaging, and it is a better substitute for the heat-shrinkable packaging film in transportation. Currently, more and more customers use this film making machine to make more money.【WhatsApp/WeChat/Phone/Skype】+86 136 1385 6800
Stretch Film-Making Machine Parameter:
Name
Unit
YG600D
YG1000D
YG1250D
YG600S
YG1000S
YG1000SA

Double-side sticky

Single-side sticky

Screw
MM
45
65
80
45+45
65+65
80+55
L/D ratio
L/D
33:1
33:1
30:1
33:1
33:1
30:1
Motor power of extruder
KW
7.5
22
37
7.5×2
22×2
37×2
The effective width of dia
MM
700
1250
1250
700
1250
1250
Width of product (option)
MM
500,600
1000
1000
500,600
1000
1000
Length of roller
MM
700
1250
1250
700
1250
1250
Draw-off power of roller
KW
0.75
4
8
2.2
4
8
Winding dia
MM
100-200
100-200
100-200
100-200
100-200
100-200
Dimensions(LxWxH)
MM
8000*2400*2500
9000*5000*2800
10000*3000*4000
8000*2400*2500
10000*5000*2800
10000*3000*4000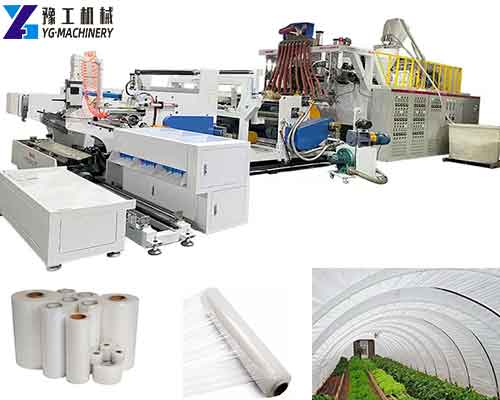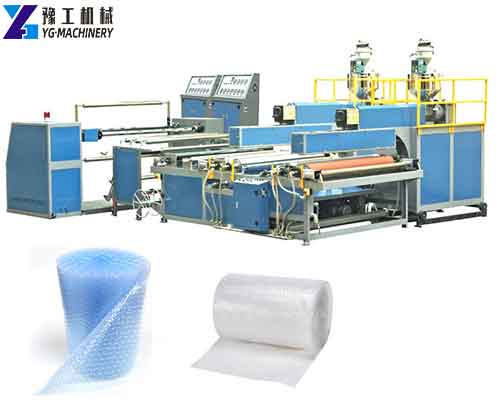 Advantages of Film-Making Machine:
Our machines sell well in 52 countries around the world.
Can manufacture all kinds of stretch films, different materials PE, BOPP, LDPE, etc.
We always consider the customer's end market when we customize appropriate machines in different regions to produce high-quality or hot-sale stretch films.
The automation of the machine can save labor and improve production quality.
Why Use the Film in Packaging?
This unit uses LLDPE(linear low-density polyethylene) as the main raw material, uses several different grades of resin, and produces single-sided or double-sided adhesive stretch winding film with self-adhesive through extruder. The film has high tensile strength, puncture resistance, and impact resistance. The winding film has good retraction memory and is self-adhesive, which can make the goods tightly wrapped into a whole, preventing the transit of flash collapse and dust pollution. The film also has excellent transparency and extensibility, which can make the packaging of goods beautiful, generous, economical, and practical. It can be widely used in containerized pallet packaging of bulk goods, and it is a good substitute for heat-shrinkable packaging film in transportation.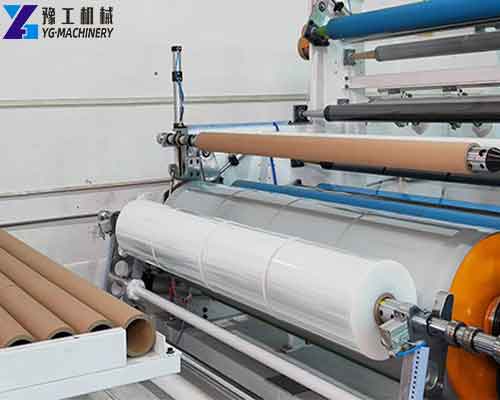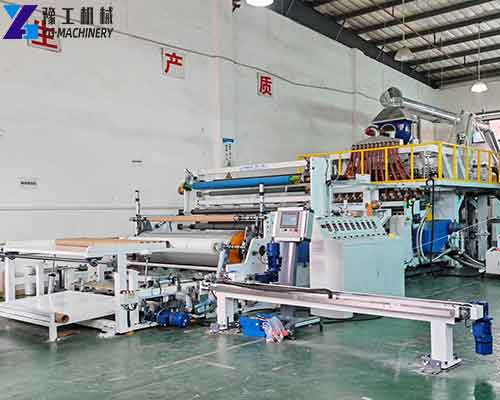 Film Making Machine for Sale – YG Machinery Manufacturer
Stretch film-making machine, as key machinery in the packaging industry, brings efficiency and innovation to packaging production. Its automated production process improves production efficiency and product consistency and provides the packaging industry with more customization options. At the same time, the continuous improvement and innovation of stretch film-making machines promote the development of the packaging industry in the direction of being lighter, stronger, and more environmentally friendly. Let us look forward to the continuous development of Stretch film making machines in the packaging industry, bringing us better packaging protection and environmentally friendly solutions. In addition, we also have cast film machines, woven bag making machines, nonwoven bag making machines, double wall paper cup machines, disposable cup making machines, paper bowl making machines, paper straw making machines, paper dish making machines, paper carton erecting machines, paper tea cup printing machines, roll die cutting machines, folder gluer machines, egg tray making machines, etc. Contact us to know more machine details!【WhatsApp/WeChat/Phone/Skype】+86 136 1385 6800