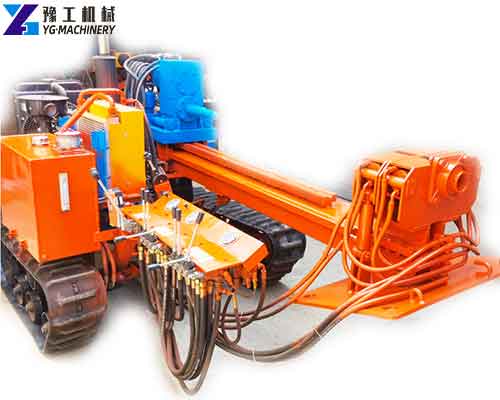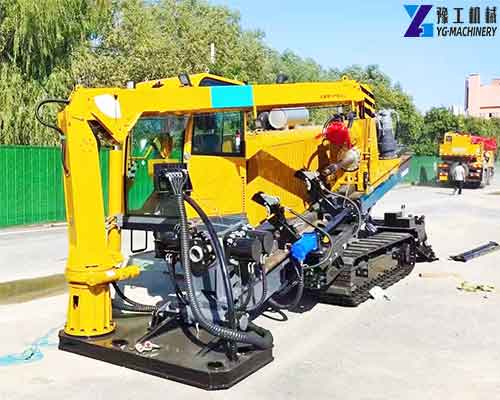 Directional drilling is a popular technique for boring and creating underground tunnels for pipelines, power cables, and other industrial applications. Directional drilling is capable of accurately controlling the direction and depth of the drilling process without disturbing the environment around the area being worked on. This technique has the advantage of being cost-efficient and much more precise than traditional drilling methods. At present, horizontal directional drilling rigs are used to complete this kind of project, and this equipment is a best-selling model no matter at home or abroad. If you want to know the HDD machine price, please contact us now.【WhatsApp/WeChat/Skype/Phone】+86 136 1385 6800
Horizontal Directional Drilling Machine Parameter:
Model
YG100A
YG130A
YG160A
YG200A
Drilling Depth
100M
130M
160M
200M
Max Drilling Diameter
400mm
600mm
750mm
900mm
Power
55Kw
93Kw
100Kw
113kw
Engine
Diesel
Weight
2700Kg
3650Kg
4750Kg
8200Kg
Dimension
3800*1600*1800mm
4200*1650*1980mm
4650*1670*2040mm
6750*2050*2400mm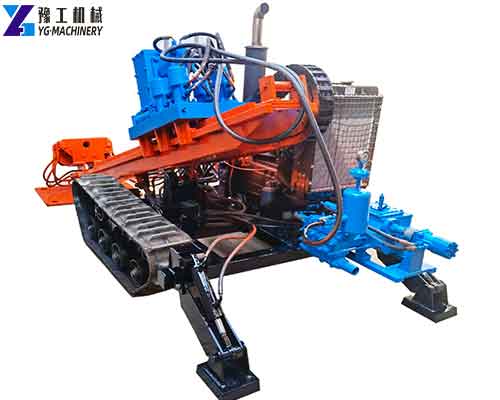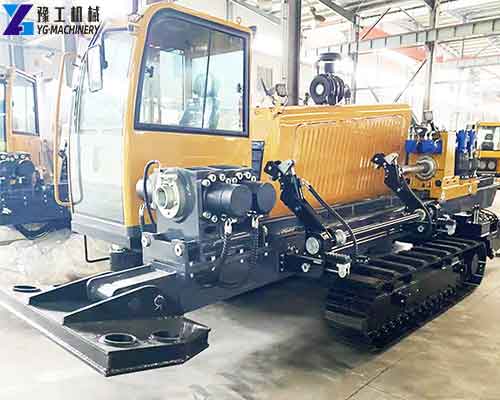 Features of Horizontal Directional Drilling Construction:
Directional drilling crossing construction will not hinder traffic, will not damage green land and vegetation, will not affect the normal life and work order of shops, hospitals, schools, and residents, and solves the interference of traditional excavation construction on residents' lives, traffic and environment, damage and adverse effects on the foundation of surrounding buildings.
The modern crossing equipment has high crossing accuracy, easy to adjust the laying direction and buried depth, and the arc-shaped laying distance of the pipeline is long, which can fully meet the design requirements for the buried depth, and can make the pipeline bypass underground obstacles.
The burial depth of the urban pipe network is generally less than three meters. When crossing the river, the burial depth is generally 9-18 meters below the river bed. Therefore, horizontal directional drilling rigs are used to traverse, which has no impact on the surrounding environment, does not damage the landform and environment, and adapts to various environmental protection requirements. Require.
When horizontal directional drilling rigs are used for crossing construction, there are no above-water or underwater operations, and it will not affect the navigation of the river, and will not damage the dams and riverbed structures on both sides of the river. The construction is not restricted by seasons. features.
Compared with other construction methods, the speed of entering and leaving the site is fast, and the construction site can be adjusted flexibly, especially in urban construction, which can fully demonstrate its superiority the construction occupies less land, the project cost is low, and the construction speed is fast.
When a large river crosses, since the pipeline is buried 9-18 meters below the ground, there is little oxygen and other corrosive substances inside the ground, so it plays the role of natural anti-corrosion and heat preservation, which can ensure a longer running time of the pipeline.
Pre-expanding is to re-expand the hole to the expected diameter step by step according to 1.3~1.5 times the pipe diameter under the condition of geological conditions and underground pipeline detection or survey.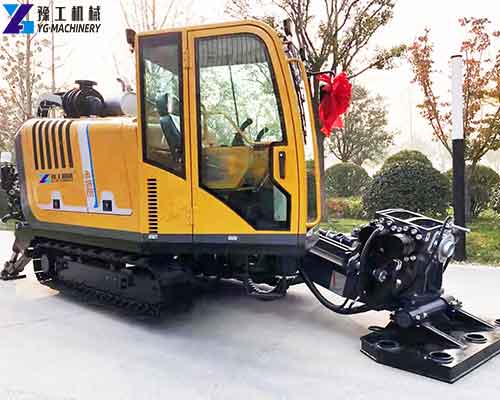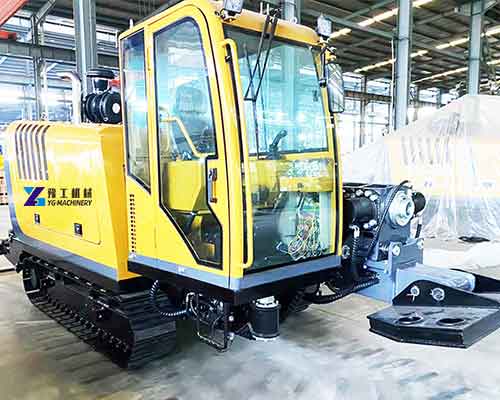 Learn More About Horizontal Directional Drilling Machine:
No ground surface excavation, suitable for urban construction, a construction machine that lays a variety of underground utilities (pipes, cables, etc.). It is widely used in the construction of flexible pipelines for water supply, electricity, telecommunications, natural gas, gas, and oil. Most non-hard rock areas can be constructed. The working environment temperature is -15℃~+45℃. Horizontal orientation technology: a new construction technology that combines the orientation technology of the petroleum industry with the traditional pipeline construction method.
Advantages: Fast construction speed, high construction accuracy, low cost, etc. The high degree of automation, self-adaptive hard rock operation, self-contained anchoring system, automatic drill pipe stacking and extraction, automatic drill pipe link lubrication, electric shock prevention system, and other automatic operation functions, ultra-depth directional monitoring, wide application range, the future of drilling rigs trend.
Drilling: Suitable for steel pipes and PE pipes with pipe diameters of φ300~φ1200mm, and the maximum pipe laying length can reach 1500m. It is suitable for various soil conditions from soft soil to hard rock and has broad application prospects.
HDD Machine Price – YG Machinery Manufacturer
Directional drilling technology makes it a great choice for delicate projects such as oil and gas pipelines. The speed of the drilling process can be easily adjusted according to the situation, making it more cost-effective. The products of YG Machinery are very diverse and suitable for various fields. Of course, the equipment price is also very reasonable, because it is the manufacturer's sake, we are all factory prices, which is very worthwhile for customers. In addition, we also have a 24-hour online service as well as a dedicated after-sales team. Don't be afraid of after-sales problems with the operation of the machine. We have other equipment, rotary drilling rigs, anchor drilling rigs, crawler DTH drilling rigs, core drilling rigs, hydraulic drilling rigs, trailer-mounted water well drilling rigs, tractor-mounted water well drilling rigs, crawler-mounted water well drilling rigs, small water well drilling rigs, DTH drilling rigs, hydraulic pile drivers, diamond core drilling rigs, portable air compressors, mud pumps, core drilling rig for mining, etc. Contact us now!【WhatsApp/WeChat/Skype/Phone】+86 136 1385 6800