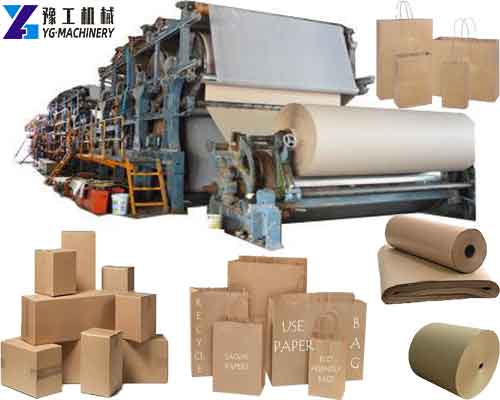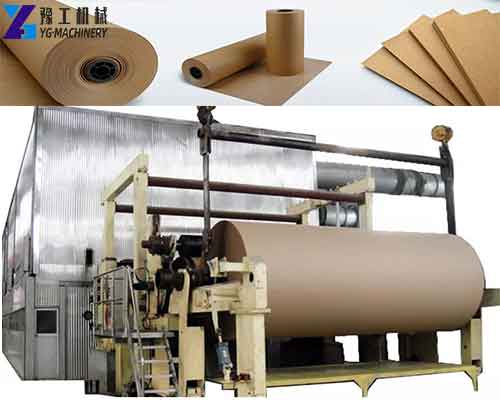 Kraft paper is used as packaging material. Intensity is high. Usually yellowish brown. Semi-bleached or fully-bleached kraft pulp is hazel, cream, or white. Quantitative 80~120g/m2. The fracture length is generally more than 6000m. High tear strength, work to rupture, and dynamic strength. Mostly roll paper, but also flat paper. The kraft softwood pulp is used as raw material, and it is made by beating on a Fourdrinier paper machine. Kraft paper has a wide range of applications and is in great demand, so if you want to invest in a kraft paper making machine, please contact us, it will be a good investment idea.【WhatsApp/WeChat/Phone/Skype】+86 136 1385 6800
Kraft Paper Making Machine Technical Parameter:
Main products
Fluting Paper|Corrugated Paper|Testliner Paper|Kraft Paper|Duplex Board Paper
Test liner Ration
90-150g / m2
Capacity
200t/d
Net paper width
3800mm
Gross paper width
3860mm
Working speed
250-380 m / min
Design speed
400 m / min
Gauge
4900 mm
Roll of dynamic balance
G2.5
Cylinder of dynamic balance
G4
Batch-off roll of dynamic balance
G1.6
Drive mode
AC motor variable frequency speed regulation segment drive
Paper machine layout form
Single layer layout
Pattern
Left-hand machine
Banner moisture difference
≤±1%
Banner quantitative difference
≤±1.5%

Dryness of Craft Paper

Paper dryness out of wire part
20-22% (± 1%)
Paper dryness out of press section
44-46% (± 1%)
Before sizing
92%
Paper roll machine
92%
Lateral shrinkage
About 3.5%

Freshwater clarified water

Requirements
clear, colorless, sand removal
Water pressure
3.0MPa, 2.0MPa, 0.5MPa
PH value
6-8

Power Supply

AC voltage
high pressure,380/220V±5%
Control point pressure
220/24V
Frequency
50HZ±1%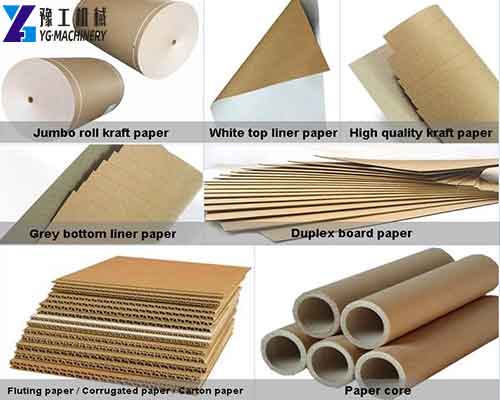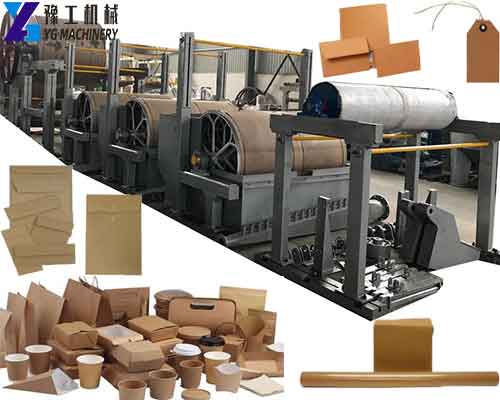 Raw materials (waste paper)——Pulper——vibrating sieve——pulp tank——pulp pump——bleach machine(thruster)——refiner machine——pulp tank——pulp pump——pressure sieve——pulp tank—— pulp pump——except sand machine——net box——cylinder——blanket——paper making machine——drying——roll paper——the big finished jumbo paper —— process machine—Kraft paper.
Application of Kraft Paper:
With the strengthening of environmental protection awareness, the consumption of natural color pulp products as environmentally friendly paper is increasing year by year, and the market prospect is promising.
Exquisite kraft paper is suitable for packaging various high-end commodities, such as gift boxes for wine boxes, sportswear, etc.
File bags, such as culture, education, and hygiene, file preservation of enterprises and institutions, etc.
Standard envelopes, such as common postal special seals.
It can also be processed and purchased Bags, such as shopping bags commonly used in shopping malls and brand stores or used for box board lining paper, etc.
When autoclaving the microbial culture medium, use moisture-proof paper or kraft paper to wrap the test tube tampon with the mouth of the tube facing upwards to prevent the tampon from being wet during sterilization. Kraft paper is used because it can effectively waterproof and ensure that the test tube is not wet.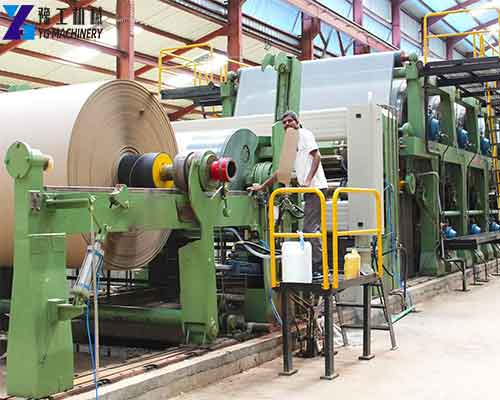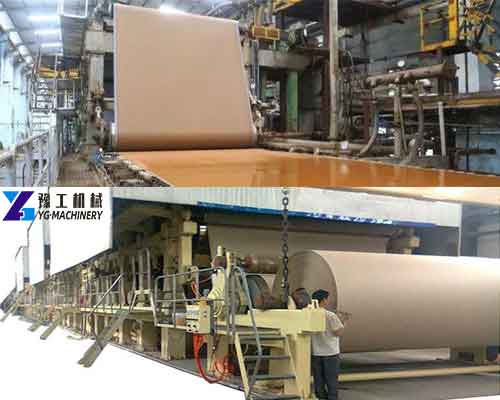 Professional Kraft Paper Making Machine Manufacturer – YG Machinery
Kraft paper making machine is one of the most commonly used types of equipment at present kraft paper processing, is also a kraft paper processing business people choose kraft paper processing equipment, not only of the choice of raw materials has advantages, but also of a certain extent, the increase production and reduce the loss of paper. In addition, we also have other paper-making machines, tissue-making machines, A4 paper-making machines, corrugated paper machines, slitting machines, rewinder machines. Of course, we have egg tray making machines, paper bag making machines, garbage bag making machines, woven bag-making machines, nonwoven bag making machines, disposable cup making machines, paper bowl making machines, paper dish making machines, paper straw making machines, lunch box making machines, aluminum foil container machines, wet tissue machines, balloon making machines, condom making machines, glove making machines, cast film machines, etc. Contact us now if you are interested in our machines!【WhatsApp/WeChat/Phone/Skype】+86 136 1385 6800