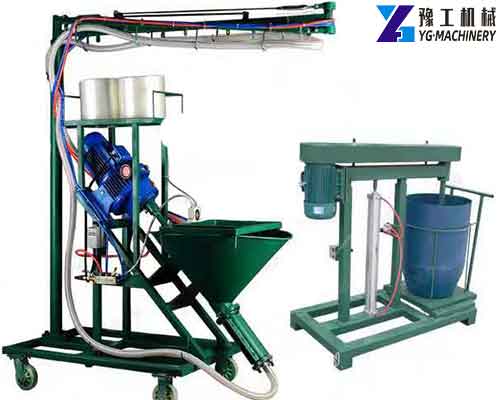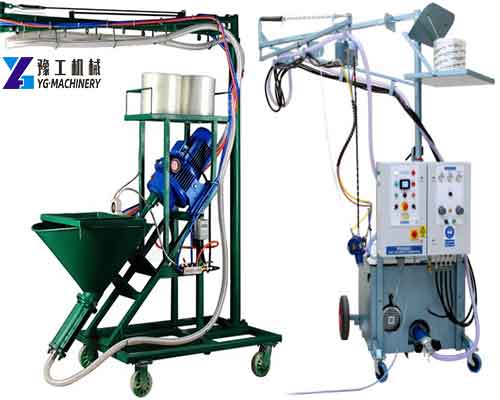 GRC or GFRC is the English Glass Fibre Reinforced Cement (Concrete) abbreviation. It occupies an increasingly important position in the construction of decorative projects. It is widely used in many aspects such as building exterior wall decoration, interior decoration, garden landscape, and simulation technology. Want to know more about GRC machine details? Contact us now!【WhatsApp/WeChat/Phone/Skype】+86 136 1385 6800
Glass Fiber Reinforced Concrete Spray Machine Parameter:
| | |
| --- | --- |
| Product name | Glass Fiber Reinforced Concrete GRC Spray Machine |
| Power | 2.2-4.0kw |
| Voltage | 380v  50hz |
| Speed | 20-200r/min |
| Workspace | 4.5m |
| Delivery capacity | 300-1600kg/h |
| Production efficiency | 200-400m2/h |
| Volume | 60L |
| Dimension for the sprayer | 2000*1050*1600mm |
| Dimension for the mixer | 1550*1000*2100mm |
| Total weight | 800kgs |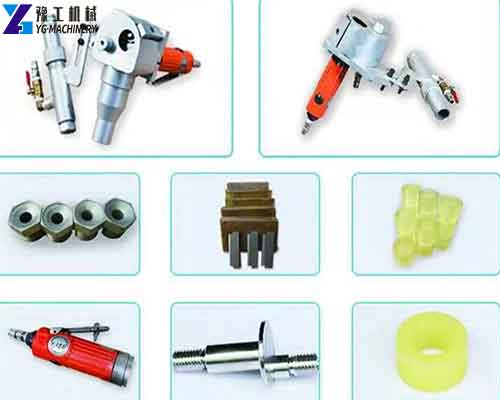 The GRC machine system mainly includes a mixing system(high-shear mixer), a feeding system (rotary transportation pump), and a spraying system (spray gun).
Compared with concrete products, GRC products have the advantages of thin components, lightweight, high strength, high toughness, good impact resistance, uniform fiber distribution, good crack-releasing performance, simple manufacture, rich modeling, and wide application. It makes up for the shortcomings of cement or concrete products, such as self-weight, low tensile strength, and poor durability impact performance. Because it has the characteristics that concrete or cement mortar does not have, GRC is favored by the construction industry of various countries. The reason why GRC has so many excellent properties is that the glass fiber with high strength and evenly distributed in the cement mortar matrix can enhance GRC.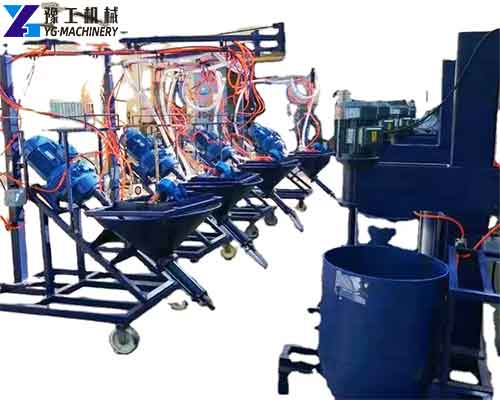 Application of GRFC Spray Machine for Sale in YG:
New glass fiber reinforced concrete GRC spray machine and GFRC sprayer are mainly used for GRC European artifacts (cement mortar mixed fiberglass chopped silk joint injection), interior wall coating, putty powder, emulsion paint, really stone paint, etc.), fire waterproof coating, insulation coating, embossing handicraft coating, and small villas, clubhouse, bridges, rockeries and dam, the river barrier spray coating, such as using range is wide, light and flexible through long-term customer validation, durable equipment, production of GRC and GRG products cycle is short, good quality, low cost, has obtained the good economic efficiency, is the production of GRC/GRG products of choice.
Construction Machinery Price – YG Machinery Manufacturer
YG Machinery is a professional and reliable machinery manufacturer. Meanwhile, the high quality of machinery and perfect services have also helped us win high praise from our customers domestically and overseas. In addition, we also have mortar spraying machines, shotcrete machines, fog cannon machines, sandblasting machines, hydroseeding machines, mini concrete pumps, concrete mixer machines with pumps, auto bricking machines, micro excavators, putty spraying machines, gypsum spray plaster machines, etc. Contact us now!【WhatsApp/WeChat/Phone/Skype】+86 136 1385 6800