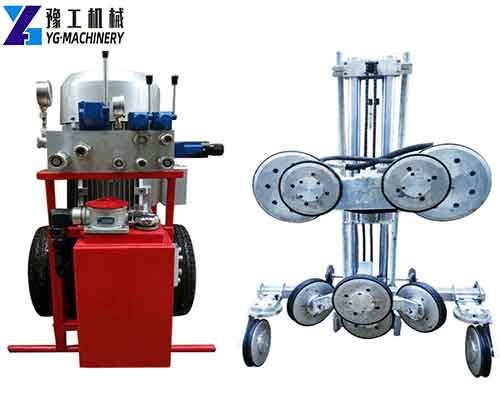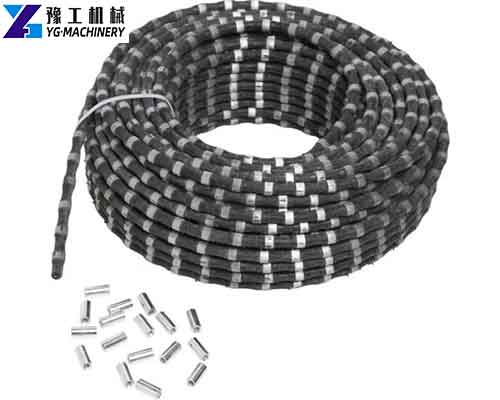 A wire saw is a kind of cutting and removing equipment for thick concrete and irregular concrete. For example, the cutting of reinforced concrete beams, columns, bridges, floor slabs, stone processing, and other building foundation concrete structures needs to be partially dismantled. Only wire sawing can be used. The method of use is flexible, horizontal, and vertical. The hydraulic wire saw machine has always been our company's key product. It has a wide range of uses and has a price advantage. It is of good quality and suitable for various projects. If you are interested in this machine, please contact us as soon as possible.【WhatsApp/WeChat/Phone/Skype】+86 136 1385 6800
Parameter of Concrete Wire Saw:
| | | | |
| --- | --- | --- | --- |
| Wire Saw Wheel Parameters | | Hydraulic Pump Parameters | |
| Wire Drive Mode | Hydraulic | Motor Power | 22/25kw |
| Motor Type | HM-80, 2 Cylinders | Voltage | 220V/380V, 50Hz |
| Minimum Input Power | 25HP/33HP | Hydraulic Pump Type | Gear Pump |
| Output Shaft Speed | 350/940/1300r/min | Main Drive Motor | 40-100L/min |
| Maximum Wire Length | 20m | Working Pressure | 15-20Mpa |
| Feeding Method | Fully Hydraulic | Oil Tank Capacity | 17L |
| Wire Saw Wheel Weight | 64kg | Weight | 160kg |
| Motor Weight | 14kg | Size | 700*700*1200mm |
| Size | 1700*700*800mm |   | |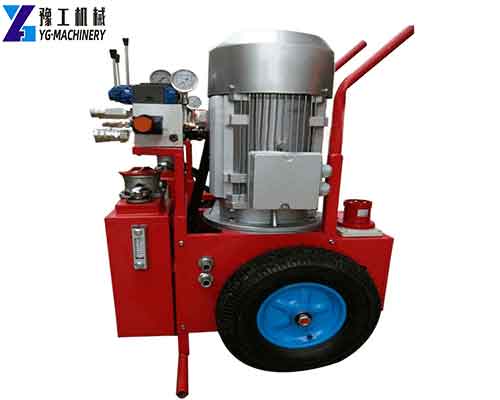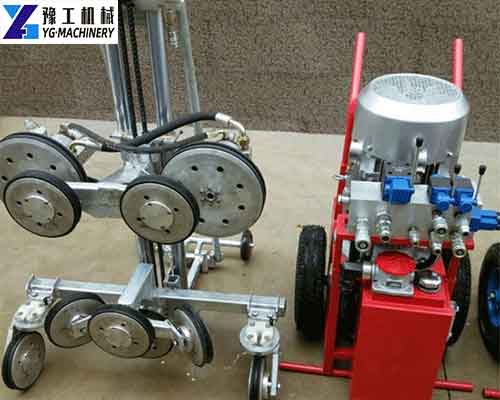 Hydraulic Wire Saw Machine Feature:
The hydraulic wire saw is a new generation of fully automatic reinforced concrete cutting equipment developed by our company based on years of construction and product design experience. The machine is powerful and uses Australian motors and Italian hydraulic components to ensure the weight under the same volume. The lightest design ensures that the cut is straight and neat during construction, no trimming is required, and can be cut on reinforced concrete, ceramics, and glass, vibration-free and low-noise positioning accuracy during work, and very suitable for cutting complex sections, widely used for reinforcement renovation of cutting and demolition industries such as houses, bridges, floors, beams, and pillars, mainly combined with a hydraulic wire saw unit and a hydraulic power station group, with directional wheel casters and ropes for cutting operations.
Application of YG Concrete Wire Saw:
The portable vertical all-aluminum single-operable hydraulic wire saw produced by our factory can realize various cutting on thick concrete and is the most suitable cutting construction equipment for removing concrete walls, bridges, and pillars, and repairing work. The wire saw is suitable for densely packed reinforced concrete structures, even for underwater cutting of 30 to 50 meters. The hydraulic wire saw can meet the cutting depth that the wall saw can't reach, and the cutting depth is not limited. At present, it is the leading advanced cutting construction equipment widely used in the construction of buildings, bridges, tunnels, and wharves, replacing the traditional methods of heavy-duty chiseling, drilling, and blasting.
Diamond Wire Saw for Sale in YG Machinery Manufacturer:
Our premium wire saw-cutting system is designed to achieve high productivity. The system is flexible, powerful, and easy to use. It can help you get your work done quickly and profitably but still achieve excellent results. In addition, our diamond wire saw allows you to cut extremely complex structures both made of steel and high-strength reinforced concrete. Of course, we also have other cutting machinery, such as concrete wall saws, hydraulic rock splitters, pile breakers, plasma cutting machines, diamond chain saws, stone wire saws, CNC waterjet cutting machines, excavator hydraulic shears, hydraulic breaker machines, excavator drum cutters, excavator crusher buckets, mini spider cranes, firewood splitter machines, horizontal band saw machines, etc. Contact us to know more.【WhatsApp/WeChat/Phone/Skype】+86 136 1385 6800