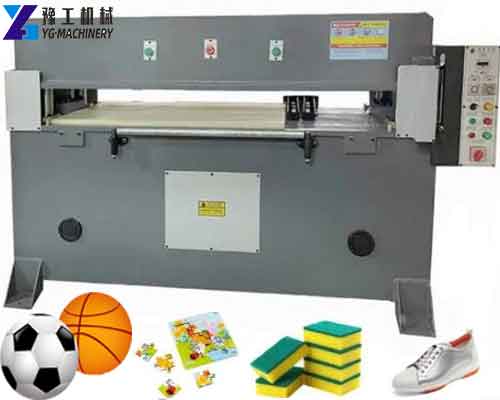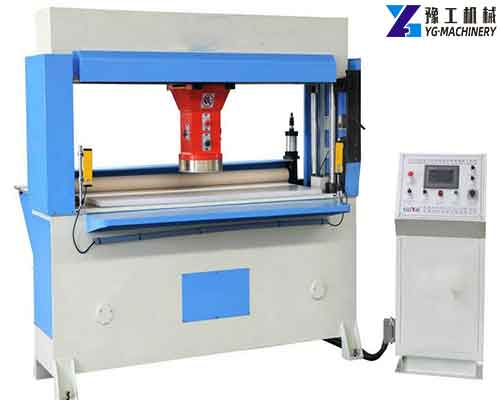 Hydraulic press cutting machine, also known as the hydraulic leather cutting machine. It is suitable for die cutting and cutting of non-metallic materials in various industries. Such as leather, rubber, plastic, plastic packaging, textile, chemical fiber, etc. It is an indispensable process in industrial equipment. If you also need this equipment, please contact us for a quote.【WhatsApp/WeChat/Phone/Skype】+86 136 1385 6800

Hydraulic Leather Cutting Machine Technical Parameter
| | | | | |
| --- | --- | --- | --- | --- |
| Model | YG-30T | YG-40T | YG-50T | YG-60T |
| Dimensions | 2300*1130*1450mm | 2300*1230*1450mm | 2300*1500*1450mm | 2400*1400*1400mm |
| Working Area | 1600*510mm | 1600*610mm | 1600*800MM | 1600*850m |
| M.F.C | 30T | 40T | 50T | 60T |
| Stroke | 50-200mm | 50-200mm | 50-200MM | 50-200mm |
| Motor Power | 2.2kw | 3kw | 4KW | 4kw |
| Machine Weight | 1750kg | 1800kg | 2350KG | 2500kg |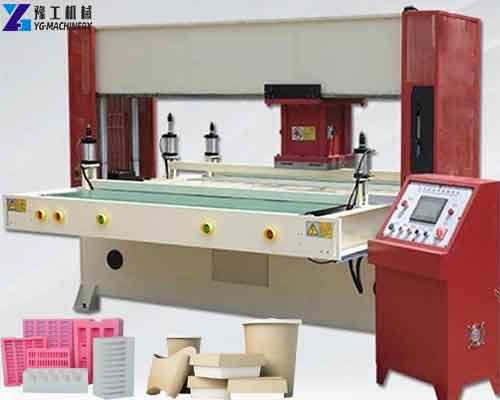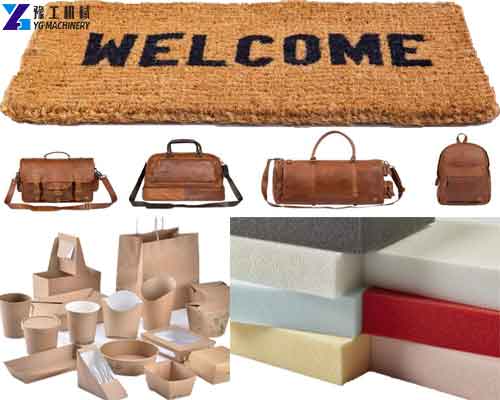 Application of YG Hydraulic Press Cutting Machine:
The hydraulic press cutting machine is mainly used for die-cutting leather and leather products, plastic, rubber, sponge, foam, EVA, PVC, cardboard, paper products, fabric, home textiles, packaging materials, nonwoven, carpet, car cushions, felt, synthetic materials, and other nonmetallic materials in various industries; Extremely suitable for cutting multiple layers of material at one time. as long as the match is on the molding box knife, can get various shapes of products, such as soles, shoes, handbags, gloves, toys, clothing, blister, plastic, and craft products.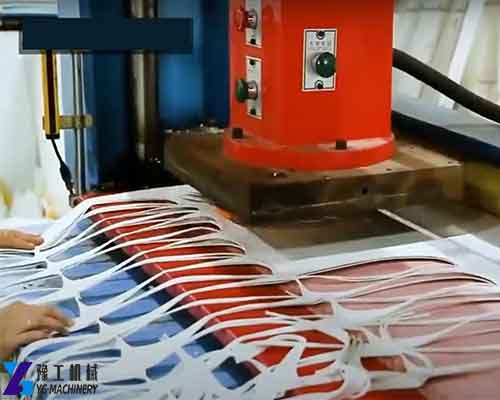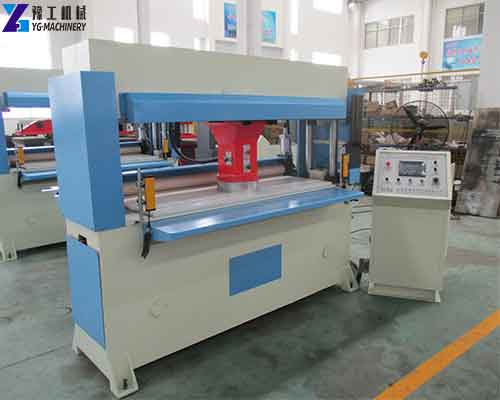 Hydraulic Press Cutting Machine Price – YG Machinery Manufacturer
YG Machinery's hydraulic cutting machines serve many industries. Leather shoe factories, leather bag factories, sponge factories, and other factories and industries that need to cut large pieces into small pieces will use this equipment, which is very versatile. Our machines use the latest technology, fully automatic machines, reducing a lot of labor consumption. And the machine is stable, has less failure, has simple maintenance, and has high work efficiency. If you are in any of these industries or are ready to invest, please contact us for more information.
In addition, we also have football making machines, balloon making machines, condom making machines, shoe cover making machines, non-woven bag making machines, disposable slipper making machines, glove making machines, wet wipe machines, cast film machines, aluminum foil container making machines, disposable cup making machines, tissue making machines, diaper making machines, egg tray making machines, double wall paper cup machines, roll die cutting machines, folder gluer machines, etc. Contact us to know more!【WhatsApp/WeChat/Phone/Skype】+86 136 1385 6800