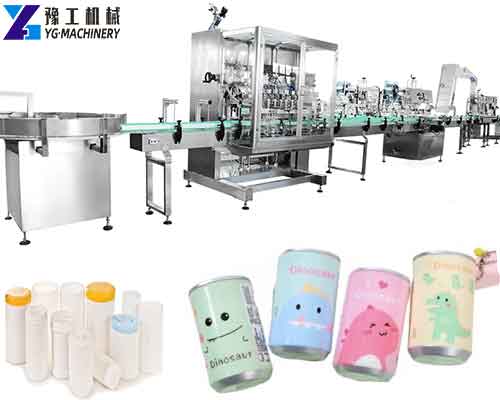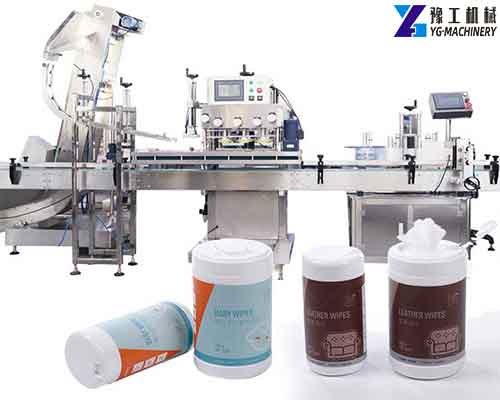 Wet wipes are a kind of paper towel made of pure water, spunlaced non-woven fabric, and propylene glycol for wiping the face, hands, or skin. It is one of the products with a very large daily consumption. YG Machinery has wet wipe equipment that specializes in the production of wet wipes. And we have bagged wet wipes machines, canister wet wipes machines, barreled wet wipes machines, towel making machines, etc., which can be customized according to customer requirements. Contact us to know more about the canister wet wipe machine.【WhatsApp/WeChat/Phone/Skype】+86 136 1385 6800
Canister Wet Wipe Making Machine Parameter:
| | |
| --- | --- |
| Model | YG-40 |
| Folding method | Roll type |
| Suitable for non-woven fabric | 30-80g/m2 spunlaced nonwoven |
| Material Diameter | 1000mm |
| Bottle Size | Customized |
| Speed | 1800-2000 bottles/hour |
| Power | 380V 50HZ/60HZ |
| Gas Source | 0.6-0.8Mp |
| Weight | 3500 Kg |
| Dimension | 4200*1100*2200mm (Customized) |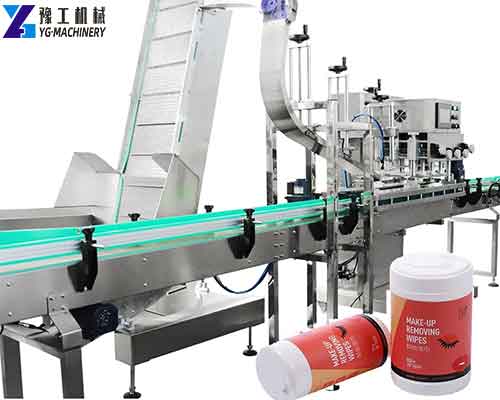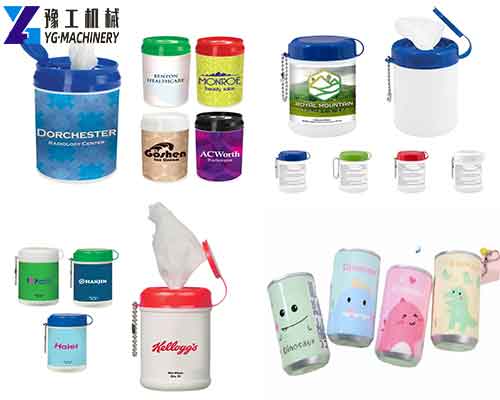 Equipment Operation and Production Process:
The slitting and rewinding machine rewinds and cuts the large rolls of non-woven fabrics into small rolls → manually put the bottle filled with non-woven fabric products on the bottle unscrambler → transport → automatic quantitative liquid addition → automatic film cutting and sealing → automatic rotary capping → automatic labeling → finished product output.
Canister Wet Wipe Machine Advantages:
This canister wet wipe machine can adapt to battled wet wipes with different diameters and canister heights.
Compared with bagged wet wipes, canister wet wipes are more suitable for home or fixed-place use and have a larger capacity. They are often used to produce baby wipes, pet wipes, car wipes, kitchen cleaning wipes, etc.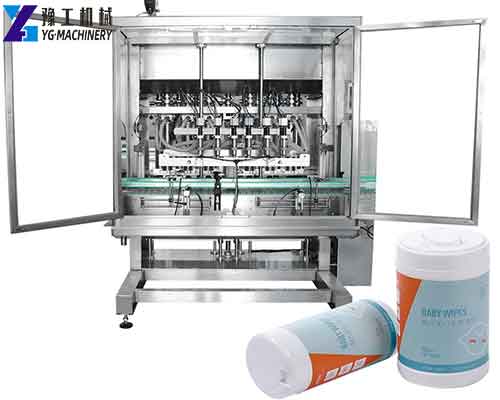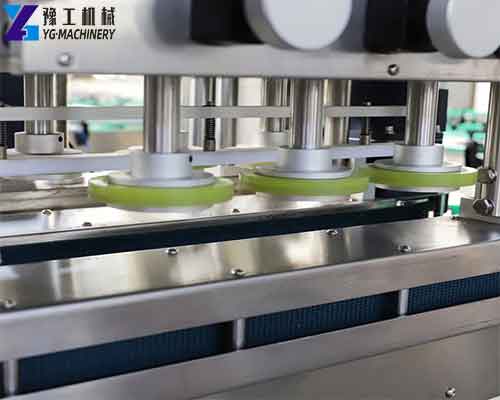 In summer, the weather is hot and easy to sweat, and the substances in the sweat will oxidize when exposed to the air, resulting in a bad smell. Wiping the underarms and other places with wet wipes can block them from contact with the air, which can remove odors.
The wet wipes contain a lot of RO pure water, which can replenish water when our skin is dry.
In the hot summer, put the wet wipes in the refrigerator in advance. When you need to cool down, take out a wet tissue and wipe it, and the water on the skin evaporates to cool down.
Canister Wet Wipe Machine Price – YG Machinery Manufacturer
YG Machinery is a large-scale company integrating production and sales. We have nearly 200 sales personnel and 100 R&D personnel. The technology is advanced, and the equipment is simple and easy to operate. We can make detailed wet wipes production plan for customers. And strictly according to the plan of production. Our wet wipes machine can adapt to barreled wet wipes with different diameters and barrel heights. In addition, we also have wet tissue machines, towel making machines, wet tissue packing machines, disposable cup making machines, paper bowl making machines, paper straw making machines, paper dish making machines, aluminum foil container machines, egg tray making machines, plastic thermoforming machines, nonwoven bag making machines, plastic bag making machines, woven bag production lines, cast film machines, tissue making machines, A4 paper making machines, balloon making machines, condom making machines, disposable slipper machines, shoe cover making machines, surgical cap making machines, etc. Contact us now!【WhatsApp/WeChat/Phone/Skype】+86 136 1385 6800