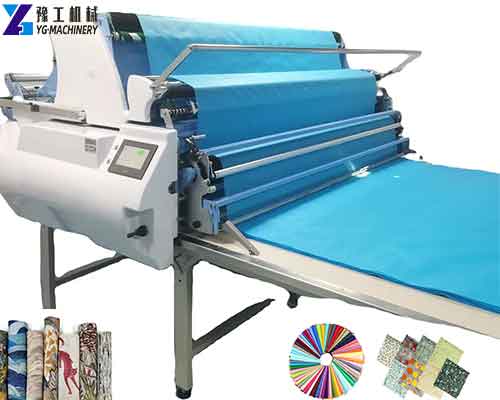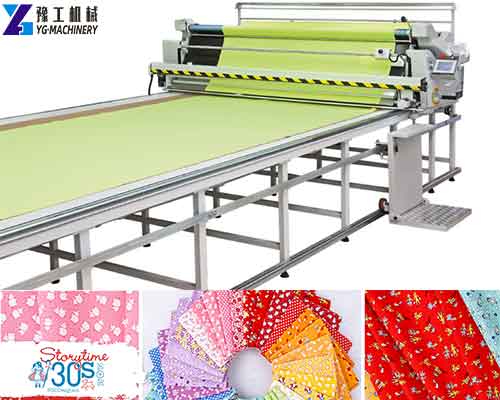 The fabric spreading machine, also known as a "cloth pulling machine" or "cloth mopping machine", is a professional equipment used in sewing production to unfold the rolled fabric and lay it out layer by layer on the cutting table before cutting the fabric. As high-tech professional equipment, the fabric spreading machine offers an effective solution to various fabrics. Want to learn more? Contact us now!【WhatsApp/WeChat/Phone/Skype】+86 136 1385 6800
Fabric Spreading Machine Parameter:
Model
YG-160
YG-190
YG-210
YG-260
YG-310
Fabric Width(max)
1600mm
1900mm
2100mm
2600mm
3100mm
Diameter of Fabric Roll
600mm max
Weight of Fabric Roll
80KG max
Travel Speed(m/min)
96 max
Spreading Height
250mm max
Power
1P 220V /1.5KW
Width of Table
1830mm
2130mm
2330mm
2830mm
3330mm
Dimensions(mm)
1890*1500*900
2190*1500*900
2390*1500*900
2890*1500*900
3390*1500*900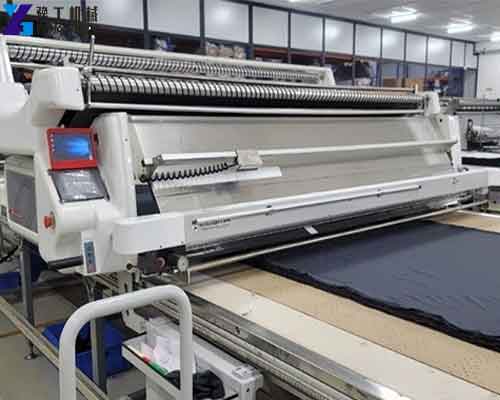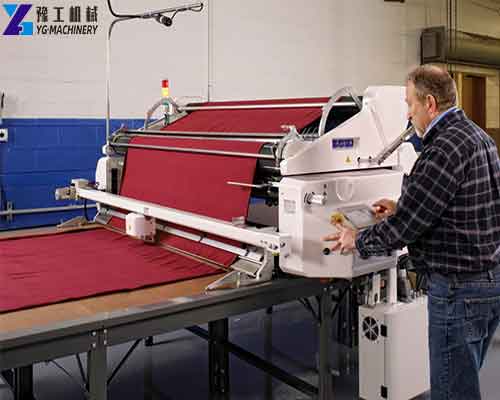 8 Features of Automatic Spreading Machine:
The machine returns back to its original position once the fabric runs empty.
The machine power will automatically shut off upon 5 minutes idle.
The spread-laid fabric is not pulled when the emergency stop triggers.
The streamlined shape can reduce wind disturbance, noise, and vibration.
Automatic fabric expanding system.
PLC touch panel, user-friendly operation system.
Non-tension spreading.
Simple operation increases production efficiency and also ensures the best quality.
Why Do You Need A Spreading Machine?
With the progress and development of society, machines can now replace labor, and society is developing fast. Everyone knows that in the process of making clothes, fabric drawing and cutting play a vital role. Only regular cutting pieces can sew clothes that meet people's pursuits. And if the cutting pieces are irregular, no matter how good the sewing machine or the outstanding sewing worker is, it will never be possible to sew high-demand, high-quality clothing. Therefore, cloth drawing is an important process in garment making, and its quality determines the efficiency and quality of the entire production line. Filibustering is the foundation and the key and must not be ignored. With the development of the times, manual labor is gradually being replaced by machines. Contact YG to purchase the latest spreading machine.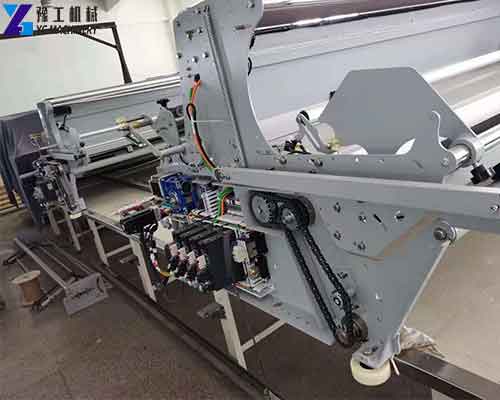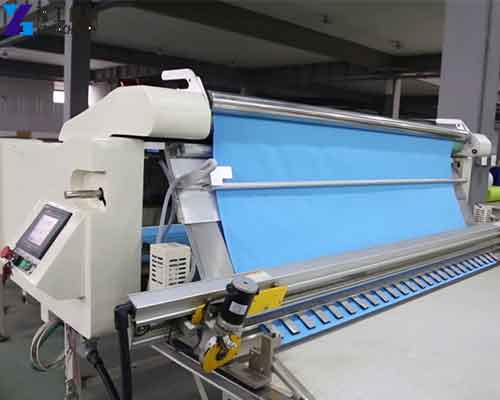 Fabric Spreading Machine for Sale in YG Machinery:
As enterprise labor costs and raw material costs continue to rise, the widespread use of automated production equipment, including automatic cutting systems, is becoming the only way to transform and upgrade the garment industry. The automatic cutting system has significant advantages such as saving labor, saving materials, and improving efficiency. In addition, automatic cutting systems can also help clothing manufacturing companies improve product quality and enhance corporate image. Due to the broad market prospects, companies have been involved in the production of automatic cutting systems in recent years. In addition, we also have ultrasonic quilting machines, programmable embroidery machines, rewinder machines, slitting machines, roll die cutting machines, flexo printing machines, double wall paper cup machines, paper cup making machines, paper bowl making machines, paper straw making machines, paper dish making machines, paper carton erecting machines, folder gluer machines, paper lid making machines, A4 paper making machines, A4 paper cutting machines, toilet paper making machines, etc. 【WhatsApp/WeChat/Phone/Skype】+86 136 1385 6800