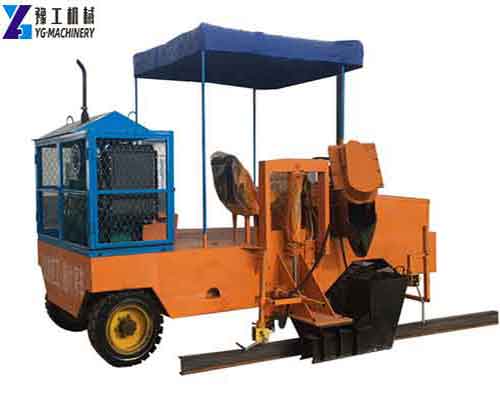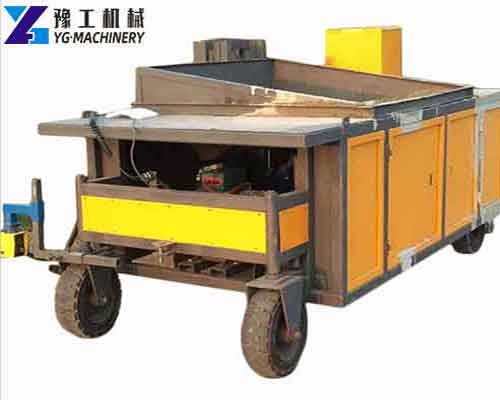 The curb and gutter machine is a fully automatic slip-form paver machine that has only been used in various highway constructions in recent years. For a long time, in the field of curb construction of urban roads and high-grade highways, sand, stone, and cement have been prefabricated, and they have been manually installed or poured on site for paving. In this way, the construction labor is intensive and the construction speed is slow. Now various construction sites have selected the concrete curb machine to replace manual construction. In addition, we also have some other road construction machinery, floor shot blasters, road making machines, road roller machines, asphalt crack filler machines, floor grinders, floor scarifiers, asphalt recycling machines, trowel machines, and electric road sweeper machines. Contact us now to know more about road construction machinery. 【WhatsApp/WeChat/Skype/Phone】+86 136 1385 6800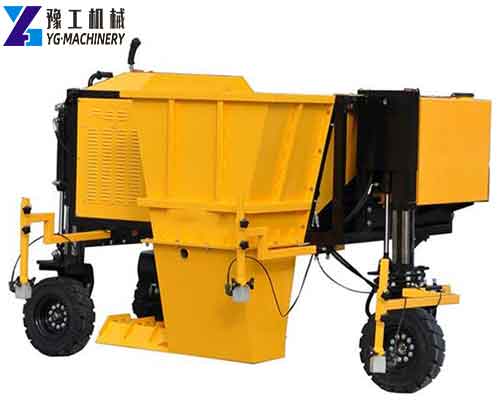 Parameter of YG-31 Concrete Curb Machine:
| | | | |
| --- | --- | --- | --- |
| Model | YG-31 | Excitation Force | 11KN |
| Type | The gasoline engine, double cylinder | Control Mode | Manual/automatic |
| Power | 20HP/3600rpm | Automatic Control | High-precision sensors are used for steering, longitudinal and transverse slopes |
| Fuel Tank Capacity | 60L | Power | hydraulic motor |
| Lubricating Oil Quantity | 1.5L | Theoretical Flow | 20L/min |
| Fuel Consumption | 313g/kWh | The Theory of Hydraulic | 7MPa |
| Drive | Cycloid hydraulic motor | Paving Speed | 0-15m/min |
| Vehicle Wheel |  solid tire | Paving Size | The Curb, the widest 80cm*the highest 50cm |
| Speed | 0-70m/min | Boundary Dimension | 2660*1970*1450mm |
| Vibrating Spear | Hydraulic vibrator | Weight | 1200kg |
| Amplitude | 1.5mm | Vibrational Frequency | Adjustable frequency |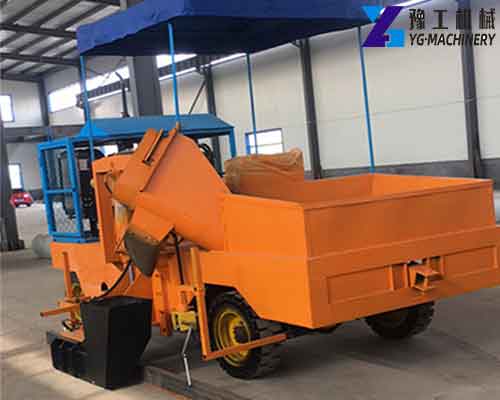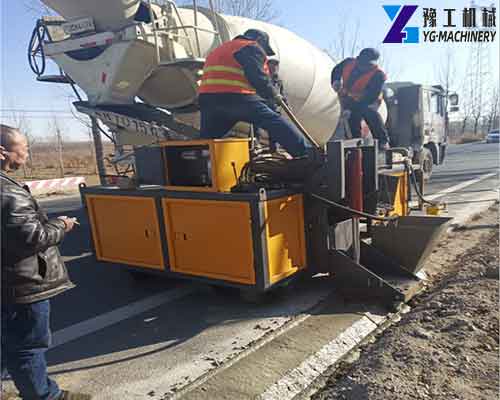 Scope of Application of Curb Machine for Sale in YG:
Only by changing the mold according to the shape of the component, this construction method can be applied to the on-site pouring construction of various strip concrete components. For example, curbs, hard shoulders, side ditch walls, capstones, guardrails, etc. of highways, railways, municipal roads, and scenic roads.
Working Principle of Small Concrete and Gutter Machine:
The curb and gutter machine travels along the design route at the construction site. The cement concrete material is compacted in the mold by means of extrusion, vibrating, etc., and then is continuously poured and modified through the mold outlet to form a one-time shape. Cement concrete mix ratio design and construction mix ratio control, as well as the determination of the construction parameters of the slip form machine, are the core control elements of this method.
Technical Features of YG Concrete Edging Machine:
The slip-form machine with an automatic leveling device is used for construction, which can automatically level the construction elevation within a certain range.
Cement concrete configuration requirements are high, and the slump is generally less than 10mm.
The high degree of automation and precision, less process conversion, less labor required, less space occupation, and low total construction cost.
The defective parts can be modified or reworked in time, the uncontaminated and pre-set concrete can be reused, and the material utilization rate is high.
The length of the slip-form operation section should generally not be less than 50~100m, and the components after construction must be cured on-site and cut seams in a timely manner.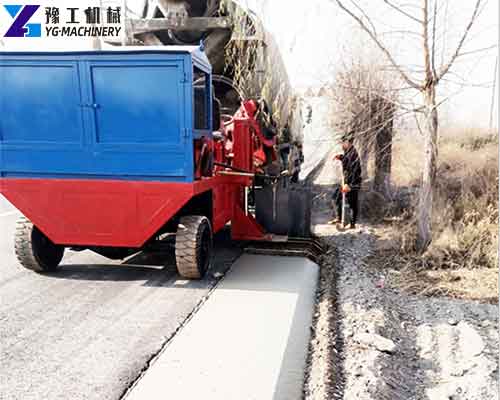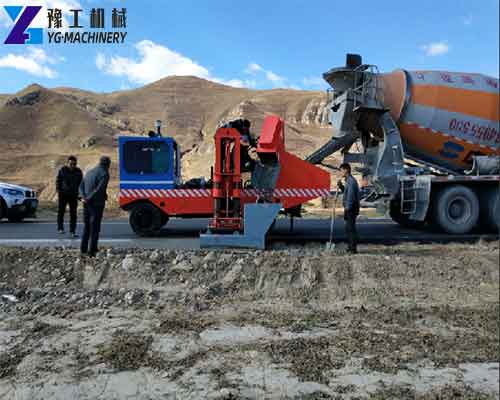 Why Choose Curb and Gutter Machine for Sale in YG Machinery?
In recent years, with the development of mechanical equipment and technology, slip-form construction technology has been increasingly used in the construction of curbs, guardrails, and other cement concrete components. Because this process has the characteristics of a high degree of mechanization, strong environmental adaptability, one-time forming, high efficiency, and few processes.
Pavement engineering construction is developing very rapidly. The previous simple manual prefabrication industry and simple machinery can no longer meet the development and requirements of the current engineering. In response to these problems, the roadside stone slip-form machine is also improving its quality and advanced intelligence, and it is in time.
Other Machinery Sale in YG Machinery:
These years, Covid-19 has continued all over the world, and some bad news has been heard from time to time. At the same time, YG Machinery has developed a variety of other machines, glove making machines, wet wipe machines, paper cup making machines, double wall paper cup machines, roll die cutting machines, paper cup printing machines, paper bowl making machines, paper dish making machines, paper straw making machines, folder gluer machines, etc. that have been selling well. Please contact us for the latest catalog.【WhatsApp/WeChat/Skype/Phone】+86 136 1385 6800