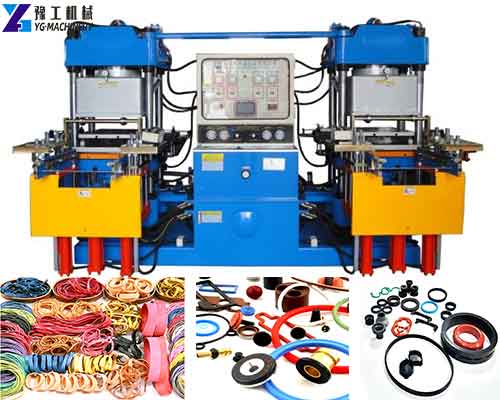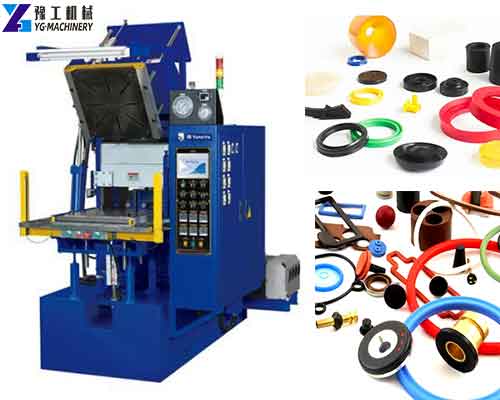 The rubber vulcanizing press machine is a kind of advanced rubber product hot press molding equipment, suitable for the production of complex shapes, difficult-to-vent, and other difficult-to-mold rubber products, and the use of rubber products that are prone to bubble formation. It has the characteristics of timing mold locking, automatic pressure compensation, automatic temperature control, and automatic timing, the surface temperature of the hot plate is uniform, the temperature control is accurate and intuitive, the pressure holding is stable and reliable, and the operation is safe and convenient. Contact us to learn more details!【WhatsApp/WeChat/Phone/Skype】+86 136 1385 6800
Rubber Vulcanizing Press Machine Parameter:
Parameter/Model
 150 Ton
200 Ton
250 Ton
300 Ton
350 Ton
400 Ton
500 Ton
Total Pressure(T)
150
200
250
300
350
400
500
Plate Size(mm)
380×380

400×400

503×508

560×560

600×600

600×650

600×600

650×650

700×700

700×750

800×800

850×850

1000×1000

1200×1000

Gap (mm)
250-300
250-350
300-350
300-350
300-350
300-400
300-400
Piston Diameter(mm)
300
360
400
450
475
500
560
Piston Stroke (mm)
250
250
300
300
300
300
300
Cover Stroke (mm)
200
250
250
250
250
300
300
Motor Power (Kw)
4×2
7.5×2
7.5×2
7.5×2
11×2
11×2
11×2
Weight (Kg)
6500
9000
11500
13500
17000
22500
30000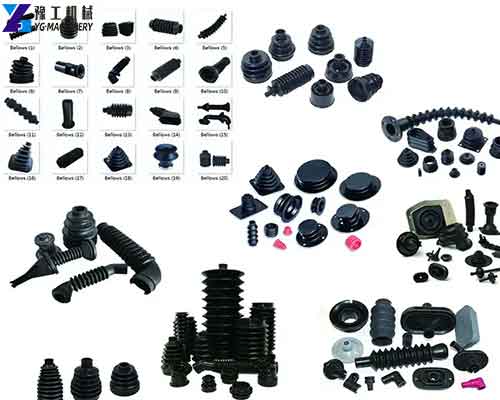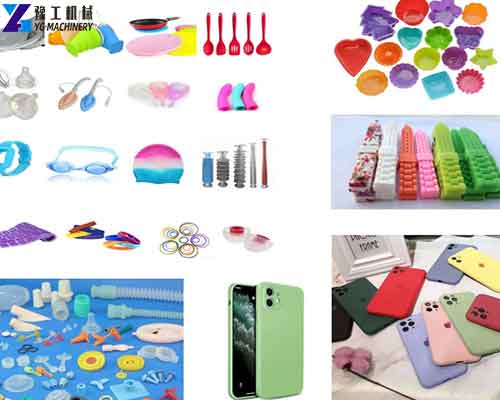 Machine Scope of Application:
It is suitable for vulcanization molding of natural rubber, acrylonitrile rubber, EPDM, chloroprene rubber, and silicone rubber. This machine is suitable for all kinds of silicone products and rubber accessories, including silicone cake molds, silicone heat insulation pads, various insulation cup sets, various seals, O-rings, and gaskets. Silicone earplugs, silicone jewelry, silicone bracelets, silicone mobile phone cases, remote control buttons, silicone keyboard protective film, silicone swimming caps, swimming goggles series, animal rubber bands, cartoon rubber bands, silicone brushes, and other silicone kitchen supplies. O-rings, mobile phones, computer keyboards, conductive glue, silicone sleeves, remote controls and other key products and pressure cookers, rice cooker gaskets, household appliances accessories, food, hygiene, and medical equipment accessories. Pacifiers, medical supplies, health supplies, handicrafts, toy seals. Manufacturing and processing of complex silicone and rubber accessories such as multilayer mold products. Conductive rubber, automobile rubber parts, industrial rubber parts, medical silicone products, melamine tableware, melamine chopsticks, melamine tableware, sports equipment, various types of melamine, urea, fiber, and other hardened materials for toilet seats, And other sanitary products. It has perfect functions and a compact structure. Automatic temperature control, alarm, automatic mold opening, automatic pressure compensation, and timing. The PLC controller is adopted to realize the whole process and automatically complete the technological process according to the pre-set working procedure.
7 Features of Rubber Vulcanizing Machine:
The machine adopts the semiautomatic control. Workers can set the vulcanizing time and vulcanizing temperature in the cabinet. On finishing vulcanization, the machine will alarm and the worker can open the mold.
Most spare parts for hydraulic systems are from our best domestic brands.
Machine body casting is made of FCD 50 ductile cast iron, which is processed by high tensile strength after aging passivation.
The machine pillars/ columns are made of medium carbon steel, and their hardness can reach HRC55-58.
The cartridge heater adopts three stages winding, nichrome wire, and non-rusty.
The oil seal is from the Japanese NOK and Sakagmi Brand, it is wear-resistant, durable, and oil-tight.
The main electrical elements are from Schneider France, which can stabilize machine performance.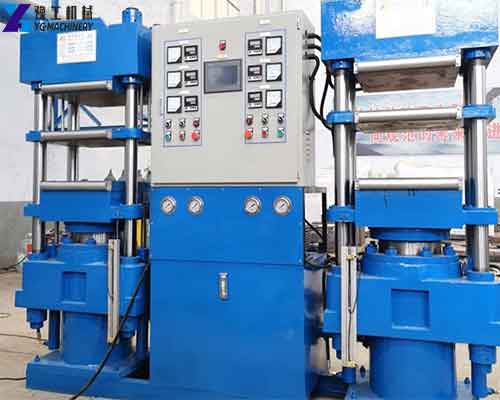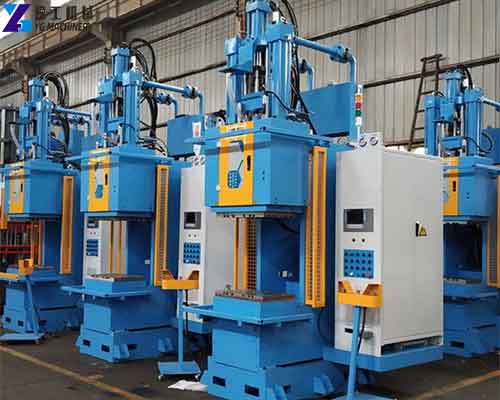 Rubber Products Making Procedure:
Put rubber raw material into every cavity of the down mold.
Press the mold close button on the machine.
The machine will close the mold, and give pressure and temperature.
When the set work time is out, the machine will open the mold automatically.
Workers get the finished rubber products out.
Do the next working cycle.
If there are different shape rubber products to make, just changing the mold is ok, the machine is all-purpose, universal use.
Rubber Vulcanizing Press Machine Price – YG Machinery
The rubber vulcanizing machine is suitable for vulcanizing rubber of various plastic products. It is necessary for the molding and processing of plastics, vulcanized rubber cannons, bakelite products, and various thermosetting materials. The rubber vulcanizing machine equipment is widely used and can be used in the metallurgical industry, On-site bonding of transport joints of belt conveyors in the chemical industry, metal mines, power stations, seaports, ports, etc. Our customer in the United Arab Emirates has purchased 4 machines in a row. He said that he has used machines from other manufacturers before, but in comparison, our machines are more stable and efficient, and he will continue to choose us in the future. In addition, we also have dry ice blasting machines, polyurethane foam spray machines, gypsum spray plaster machines, mini excavators, diesel concrete mixers, concrete pumps, concrete mixer with pump, GRC machines, fog cannons, sandblasting machines, hydroseeding machines, etc. Contact us to know more details!【WhatsApp/WeChat/Phone/Skype】+86 136 1385 6800