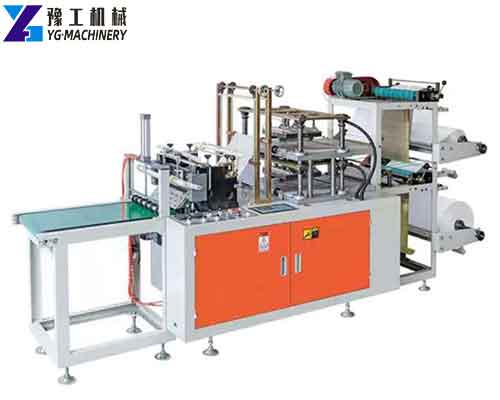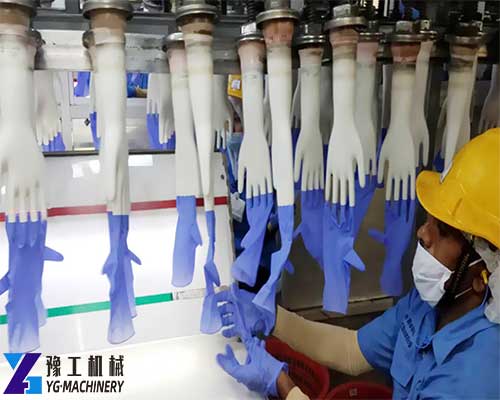 Gloves are widely used in household, industrial, medical, beauty, and other industries, and are commonly used in hand protection products in daily life. Recently, due to the development of world epidemics, YG Machinery is in a short supply of protective gloves and hand glove making machines. Our hand glove making machine for sale in India and Italy is fully automatic, which can reduce a lot of labor costs, and the machine is very efficient. We have received many e-mails and calls from foreign customers who are eager to order our PE glove machines. At present, our glove machines have been sold in India and Italy, and many customers are still negotiating. Our company has various latex/nitrile/polyethylene glove making machines for sale, which can produce gloves of different materials and models. This is your most suitable partner. If you have any needs, please contact us as soon as possible.【WhatsApp/WeChat/Phone/Skype】+86 136 1385 6800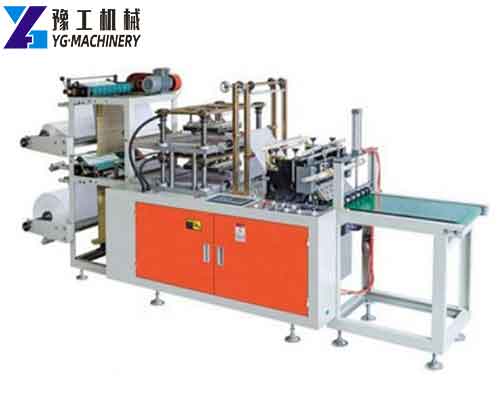 PE Glove Making Machine Parameter:
Product name
Automatic /Semi-automatic PE Glove Making Machine for Sale
Model
YG-400A
Glove length
200-400mm
Glove width
240-300mm
Film thickness
0.008-0.2mm
Production speed
400pcs/min
Motor power
1.1kw
Discharge motor
(frequency conversion analog speed regulation)
0.55kw*2
Power voltage
220v 50hz
Machine size
3000*1100*1740mm
Machine weight
1100kg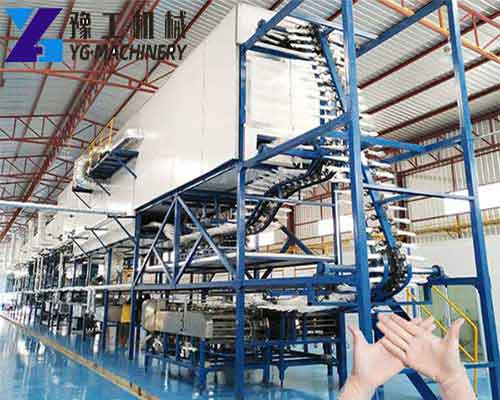 Latex / Nitrile Hand Glove Making Machine Parameter:
| | |
| --- | --- |
| Machine size | 110*1.8*16*10 layers*2 |
| Power | 190kw/hr |
| Speed | 25m/min |
| Production | 30,000pcs/hr |
| Heat consumption | 3,800,000cal/hr |
| Mold | 22,000pcs |
| Chain | 1,100m |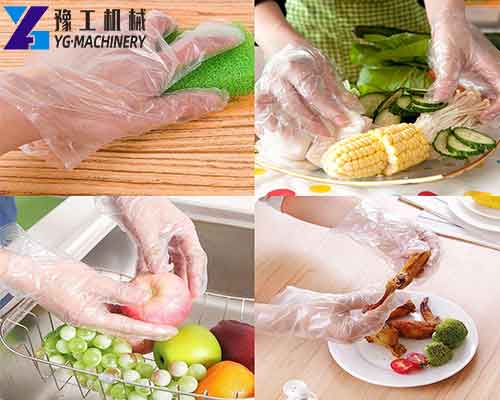 Features of Automatic Glove Machine:
Fully-enclosed slide-bar needle bar mechanism: realizes the fully-enclosed slide-bar needle bar mechanism, which can automatically deliver oil and improve wear resistance with style。
Air-jet device timely air-jet dust removal: the knitted gloves are clean and tidy, and they are more advanced.
New-style chain thread take-up mechanism: simple structure, stable performance, and convenient adjustment.
The sinker method is used for weaving: the gloves produced are more elastic, tough, soft, and comfortable.
Adjustable upper bending needle mechanism: to meet the needs of thick seams and thin seams.
Flexible and convenient differential feeding device: it saves labor, reduces production costs, and saves maintenance costs.
The control keyboard is easy to operate: the operator is easy to understand and quick to learn.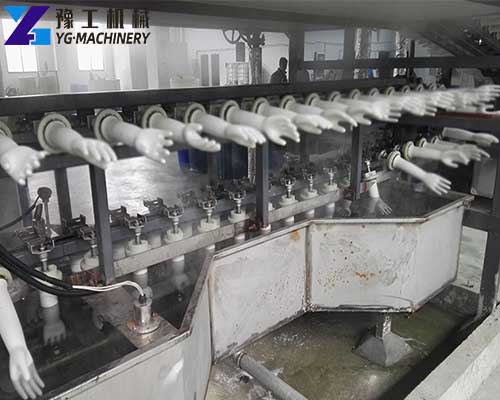 Glove Making Machine for Sale in India and Italy – YG Machinery
Our customers usually send us emails to inquire through the website. Our company's business department will quickly contact the customers to inquire about the customer's requirements for the machine, the required configuration, the specific parameters of the machine, and some of our company's qualification documents. Our business colleagues are professional and patient and will help customers solve all problems.
Our customers want to set up a glove making machine factory in their country, and when they know that we also produce protective gloves, they are also happy to order a large number of gloves from us. YG Machinery is a company responsible for design, production, and sales, so we do not have a middleman price. Ordering machines from our YG Machinery must be the best price and best quality. We can customize the design of the machine according to customer requirements, and it will definitely meet customer requirements perfectly.
Our machines can be shipped as soon as possible, which can ensure that customers receive the equipment as soon as possible, so as to make the glove machine work as soon as possible and generate income. At present, our machines have been sold to India, Pakistan, the United States, Italy, Mexico, the Philippines, and other countries. If you have any needs, please contact us as soon as possible.【WhatsApp/WeChat/Phone/Skype】+86 136 1385 6800