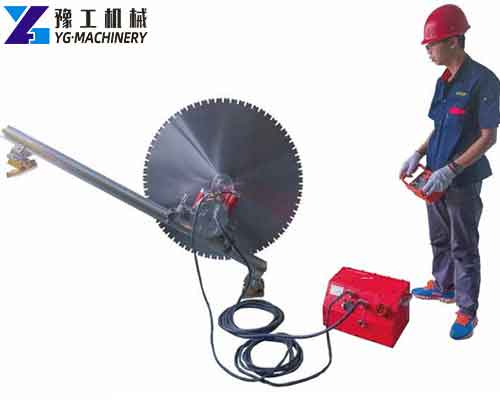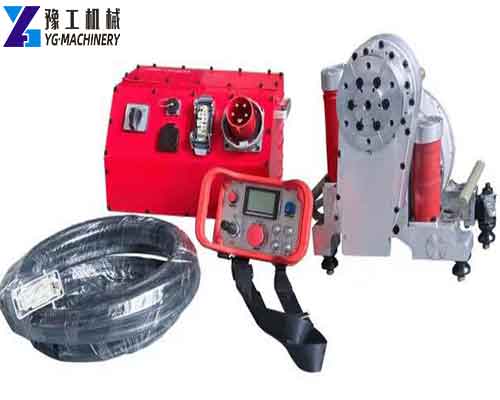 The high-frequency wall saw is easy to handle, and operate, and offers very good power. This concrete wall-cutting machine is powered by a hydraulic power pack and easily cut through heavily reinforced concrete or brick. YG concrete wall saws are good for all kinds of concrete cutting. Comparing a normal hydraulic wall saw or electric wall saw the high-frequency concrete saw with very cost-effective.【WhatsApp/WeChat/Phone/Skype】+86 136 1385 6800
Parameter of YG High-Frequency Wall Saw:
Saw Blade

Max. cutting depth
510mm
Max. saw blade
φ1200mm
Saw blade fixing(flush cuts)
6 countersunk head screws,110mm graduated circle.

Electric motor(water cooling & high frequency)

Max. Output Power
16kw
IP Classification
IP 67

Weight

Wall Saw 105DM Incl. Feed Electric Motor
27kg
Electric Main Motor 16kw
18kg

Control Unit

Voltage
380-460V(single phase available)
Frequency
50Hz/60Hz
Weight
19kg
Wireless Control
2kg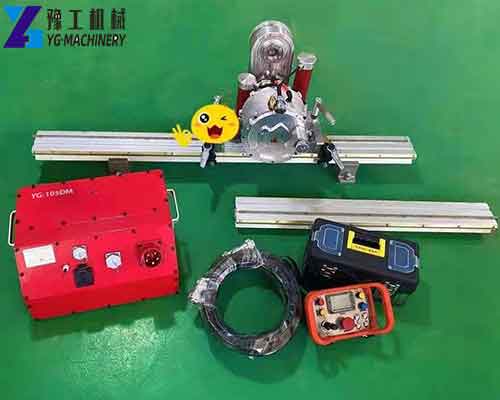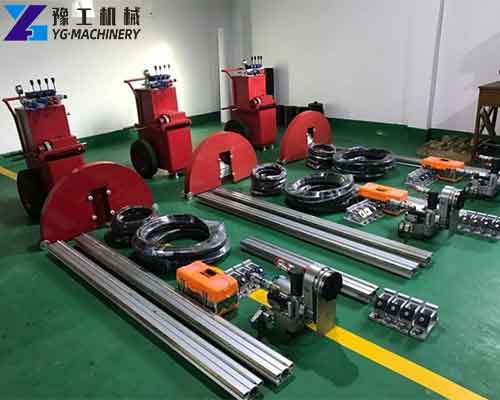 When to Use A Concrete Wall Saw?
When new doorways, windows, or HVAC openings are needed, concrete wall saws are often used for vertical surfaces. Wall saws use diamond saw blades on the track installation system, which can be used for vertical or horizontal cutting. These saws operate on hydraulic or electric power and are also commonly referred to as concrete track saws. Wall saws allow precise cuts in concrete and masonry structures.
Typical Applications for Concrete Cutting Sawing Machine Include:
Electrical and plumbing openings.
Ventilation and air conditioning openings.
Eliminating overcuts and corner-cutting.
Small, tightly accessed areas.
Concrete Beam and Pipe cutting.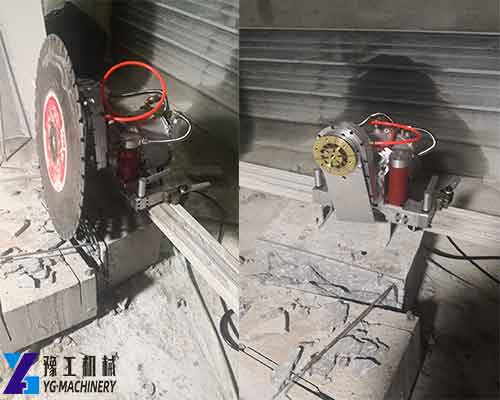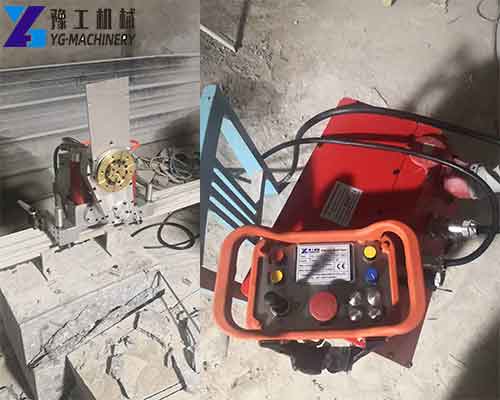 Feature of Hot-sale High-frequency Wall Saw Machine:
Because the linear cutting of the high-frequency wall saw can make the construction section tidier; also because of its simplicity and ease of operation can greatly reduce labor costs; also because it can double the work speed to shorten the construction period, further reduce labor costs, and improve Bidding advantage and expanding the scale of acceptable construction projects; the safety, reliability, and stability of the hydraulic system itself also allow you to worry about problems such as broken shafts when drilling rigs while working and greatly reduces construction equipment The cost of wastage.
In addition, it is worthy of special attention that static cutting similar to wall saw cutting has gradually become a construction and design concept because it can preserve the stability and safety of the existing structure to the greatest extent. At present, the advanced design of various countries In this kind of similar construction and design and construction transformation, the courtyard clearly requires the use of saw blades to cut and does not allow strong punching or drilling holes for construction. Therefore, hydraulic wall saws, high-frequency wall saws, wire saws, chain saws, and other equipment have a broad market space.
Wall Saw Machine Price – YG Machinery Manufacturer
The high-frequency wall saw machine is an advanced engineering tool used in construction engineering renovation and reinforcement construction. As a special cutting tool, it is suitable for cutting hard materials such as reinforced concrete, rock, ceramics, and brick walls. It is widely used for opening doors and openings on walls. Cutting of windows, opening vents, reinforced concrete beams, and columns, cutting of floor slabs and bridges, stone processing, etc. In addition, we also have other machines that can be suitable for this project. Diamond wire saw machines, crawler wire saw machines, wire saw cutting machines, etc. Also, we have hydraulic rock splitters, plasma cutting machines, pile breakers, plasma cutting machines, CNC waterjet cutting machines, mini spider cranes, excavator hydraulic shears, excavator drum cutters, excavator crusher buckets, hydraulic breaker machines, firewood splitter machines, horizontal band saw machines, etc, contact us now to know more.【WhatsApp/WeChat/Phone/Skype】+86 136 1385 6800