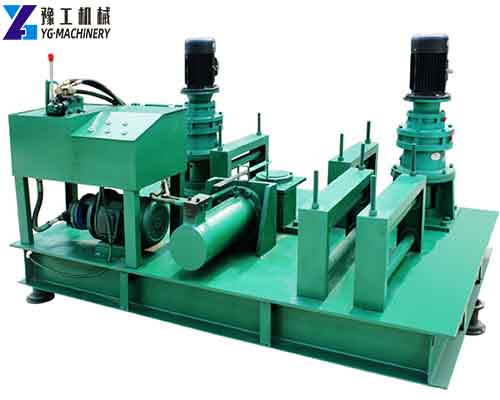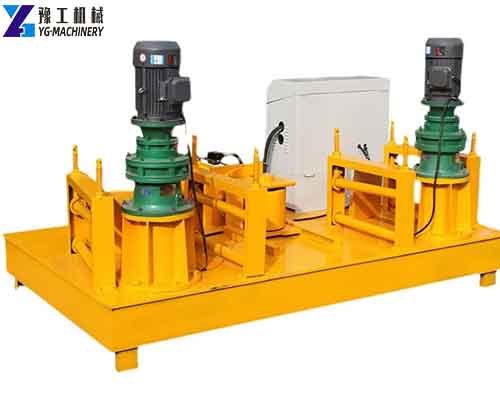 The I-beam bending machine is a kind of mechanical equipment for bending steel. Because it is mostly used for bending I-beams in engineering construction, it is also called I-beam cold bending machine, and an I-beam arch bending machine. Its main function is to properly bend and deform the workpiece according to the requirements of use without changing the internal stress of the steel so that the steel can achieve the purpose of bending and deformation without changing its mechanical properties. It is widely used in the bending processing of supporting steel in various engineering constructions.【WhatsApp/WeChat/Skype/Phone】+86 136 1385 6800
Beam Bending Machine Parameter:
| | | |
| --- | --- | --- |
| Model | YGJ-250 | YGJJ-250 |
|  Material Specification | 14-25 I-beam | 14-25 I-beam |
| Cylinder advance speed | 8-15 mm/s | 3-3.5 mm/s |
| Roller rotation speed | – | 7 r/min |
| Max pressure | 25 Mpa | 25 Mpa |
| Power | 11kw | 8.4 kW |
| Oil cylinder power | – | 4 kW |
| Driving wheel power | – | 2.2kw*2 |
| Min bending radius | 3m | 3m |
| Dimensions | 1800*1500*1500mm | 2760*1639*1360mm |
| Weight | 2200kg | 2200kg |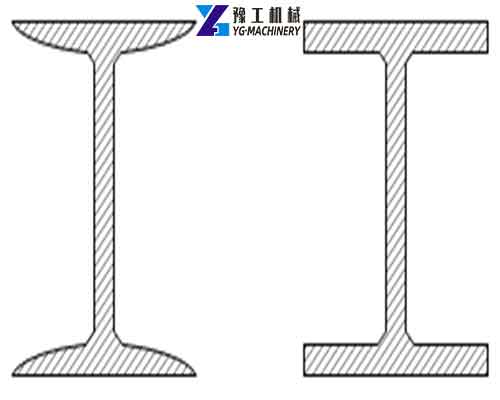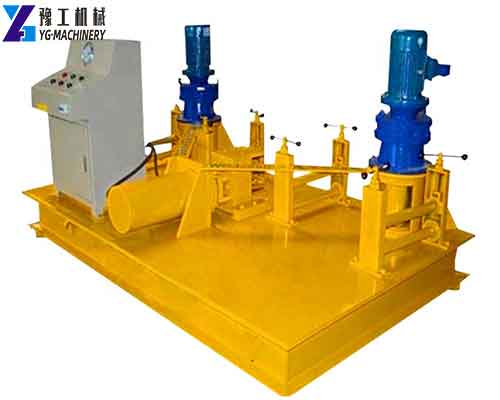 When working, push the section steel required for cold-bending processing between the two active rollers by the portal bracket of the auxiliary system, start the hydraulic system to make the hydraulic cylinder push the dovetail groove and the cold-bending roller cold-press section steel, until the design requirements are met. Turn off the hydraulic system when arcing, start the mechanical transmission system, make the active roller rotate, and rely on friction to drive the steel to move forward smoothly and slowly, so as to realize continuous cold bending operation. At the end of the cold bending, the mechanical transmission system is turned off, and the hydraulic system is started at the same time so that the hydraulic cylinder is retracted. Simply place the cold-formed steel on the door brackets of the auxiliary system. This kind of cold bending operation ensures the strength of the material, improves the quality of the supporting steel arch, greatly improves work efficiency, and the operation is simple and clear. Compared with the press machine, the cold bending machine has good working performance.
It is widely used in bending I-beam, channel steel, and section steel in road tunnels, railway tunnels, subway tunnels, water conservancy and hydropower diversion culverts, natural gas pipelines, communication pipelines, underground passages, and other projects in my country. Compared with the ordinary cold bending machine, the CNC pipe bending device has one more set of digital coding control systems, one set of automatic control systems, a hydraulic intelligent control valve, a photoelectric control sensor, a coded electronic ruler, and an electronic meter counter.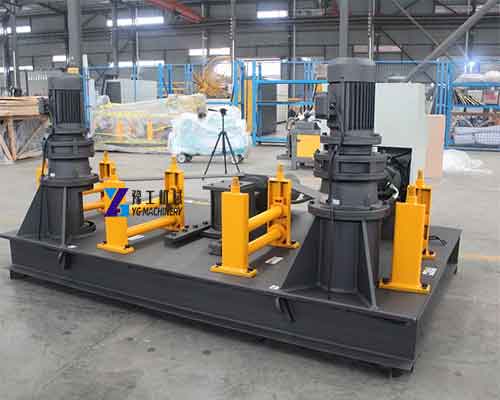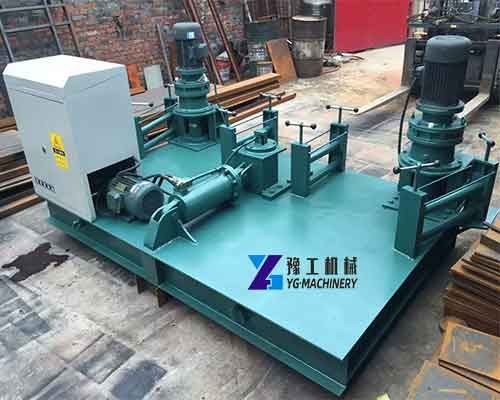 I Beam Bending Machine Price – YG Machinery Manufacturer
Cold roll forming is a material-saving, energy-saving, and efficient new process and new technology for sheet metal forming. Using this process, not only can produce high-quality section steel products, but also shorten the product development cycle and improve production efficiency. Thereby improving the market competitiveness of enterprises. YG Machinery's beam bending machines are all tailored according to customer needs, professional customized services, and professional sales managers and technical engineers to confirm the plan for you. Our equipment has been sold to Indonesia, Pakistan, the Philippines, Vietnam, the United States, France, Malaysia, Australia, and other countries. These devices are easy to operate, reduce the use of labor, and can serve well for engineering construction. In addition, we have rebar straightening and cutting machines, automatic pipe bending machines, steel hoop bending machines, steel bar cold extrusion press machines, reinforced cage winding machines, beam bending machines, rebar threading machines, rebar bending machines, steel bar cutter machines, rebar upsetting machines, hydraulic punching and shearing machines, pipe shrinking machines, rebar derusting machines, stirrup bending machines, chain link fence machines, etc. Want to know more machine details? Contact us now!【WhatsApp/WeChat/Skype/Phone】+86 136 1385 6800