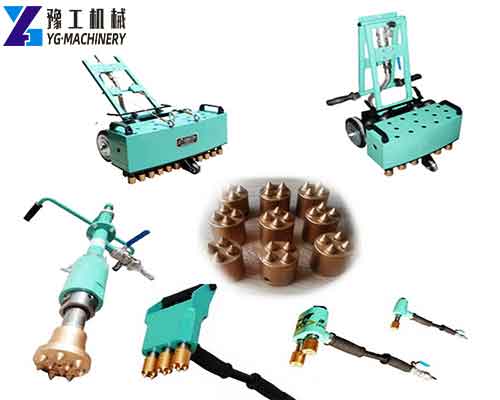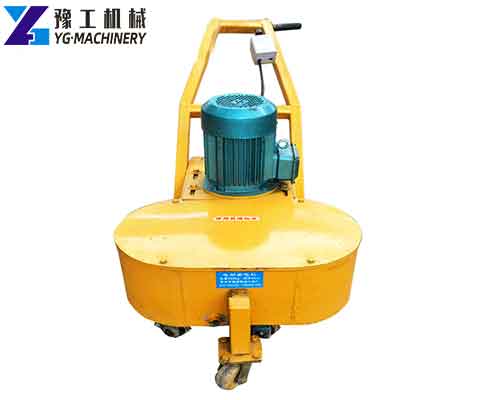 A concrete scabbler machine is a tool similar to the "ax" that treats the finished main structural surface to make the construction surface of the two construction stages firmly bonded. Usually, the concrete scabbler machine is applied to the cast-in-place concrete structure. After the cast-in-place board is poured, the wool is to be chiseled and the next layer is poured to make the concrete bond firmly. Therefore, the "concrete scabbler machine" is also commonly referred to as the "concrete chiseling machine". In addition, we also have other construction machinery, mortar spraying machines, shotcrete machines, fog cannon machines, sandblasting machines, hydroseeding machines, road roller machines, floor shot blasters, road marking machines, concrete curb machines, asphalt crack filler machines, etc. Contact us to know more. 【WhatsApp/WeChat/Skype/Phone】+86 136 1385 6800
Working Principle of YG Hot Sale Floor Scabbler Machine:
Relying on the forward high-speed rotation of the milling drum, the sets of hard tungsten steel alloy blades on the milling cutter shaft are struck at high speed to hit the ground at high speed, and the tungsten steel alloy teeth on the alloy blade are used to crush and grind the ground material, thereby achieving surface milling effect.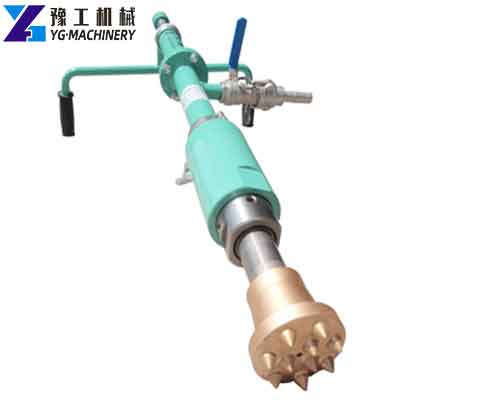 Hand-held Concrete Scabbler Machine Parameter:
Small in size and light in weight, the chisel head is made of high-quality tungsten steel alloy. It has strong hardness. Excellent quality, mainly used for small areas of chiseling( local, facade, side, top surface chiseling), and will not cause damage to the original structure.
| | | | |
| --- | --- | --- | --- |
| Model | YG-1A | YG-2A | YG-3A |
| Working Width | 31mm | 69mm | 100mm |
| Air Consumption | 500L/min | 700L | 900L |
| Working Efficiency | 3-10㎡/h | 3-15㎡/h | 3-20㎡/h |
| Concrete Scabbler Depth | 1-3mm | 1-3mm | 1-3mm |
| Air Compressor | 1m³ | 1m³ | 1m³ |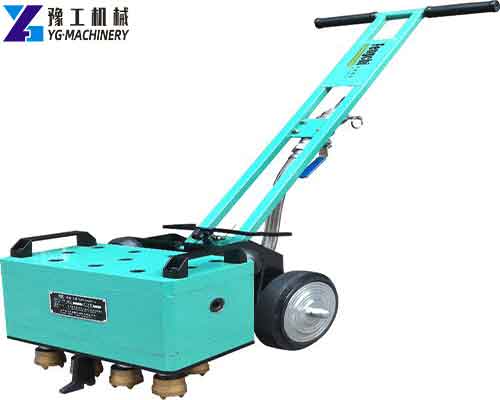 Hand Push Type Floor Scabbler Machine
The model is small. The body is heavy. It can make 220,000 concrete scabbler frequencies per minute. The machine can be used for reservoirs, dam seepage, power plants, highways, railways, tunnels, culverts, etc. Reinforcement of various types of construction.
| | | |
| --- | --- | --- |
| Model | YG-11A | YG-23A |
| Air Compressor | 3m³/min | 3m³/min |
| Air Compressor Pressure | 0.7mpa | 0.7mpa |
| Concrete Scabbler Depth | 1-3mm | 1-3mm |
| Concrete Scabbler Width | 283mm | 535mm |
| Working Efficiency | 45-100㎡/h | 45-100㎡/h |
| Air Consumption | 1600L/min | 3200L/min |
| Weight | 80kg | 156kg |
Advantages of the Concrete Scabbler Machine:
There is a vacuum cleaner connection device to provide a dust-free working environment.
High efficiency and stable and reliable operation.
The milling depth can be adjusted. The depth can reach 3-5mm.
The blade is made of hard tungsten steel alloy. Sharp and wearable, long-lasting.
The knife drum is connected by the tension sleeve, the torque is significant resistance.
Floor Scabbler Machine Features:
This product adopts double grinding head technology, with smooth action and light vibration.
The chisel head is made of high-quality hardness alloy with a large impact force and long service life.
Good shock absorption structure to ensure the operator's comfortable work.
The structural design is scientific and reasonable, and it is simple to replace the chisel head and the knife sleeve.
The operation is simple, the work efficiency is high, and it is convenient to start using.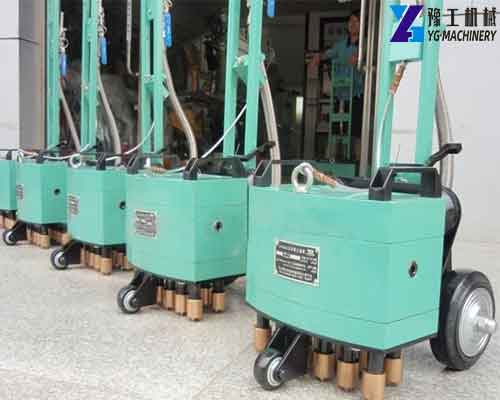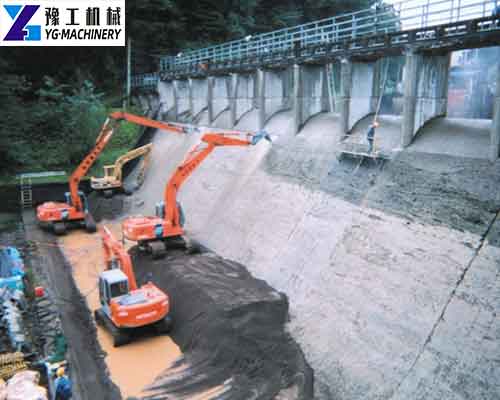 Performance Characteristics of the Concrete Scrabbler Machine:
The airborne chiseling machine usually uses an excavator and a special truss to support the chiseling machine. It can be used to chisel the working surface at any angle. Easy to install, easy to operate, and rarely repaired.
The concrete scabbling machine is divided into hand-held, hand-pushing, hand-held, airborne, and other operating modes according to different engineering projects, such as ground hand-pushing walking chiseling machine; power source using air compressor high frequency and corresponding gouge power are guaranteed for efficient operation.
This concrete scrabbler machine is used in the fields of highway railways, bridges, tunnels, water conservancy and hydropower reinforcement, reinforcement, building reinforcement, decoration and decoration, municipal road and bridge repair and reinforcement, and airport and parking lots.
Concrete Scabbler Manufacturer – YG Machinery
As a professional manufacturer of various types of small machinery, the production of road machinery is our main business, including floor scarifiers, trowel machines, floor grinders, etc…  We also sell drilling rig machines, steel machinery, construction machinery, and cutting machinery. If you want to purchase a concrete scrabbler machine, you can send us an email from this page for a quotation. And if you are interested in other kinds of machinery in our company, you can visit the appropriate page to check more or contact us directly. We will reply to you in 24 hours.【WhatsApp/WeChat/Skype/Phone】+86 136 1385 6800