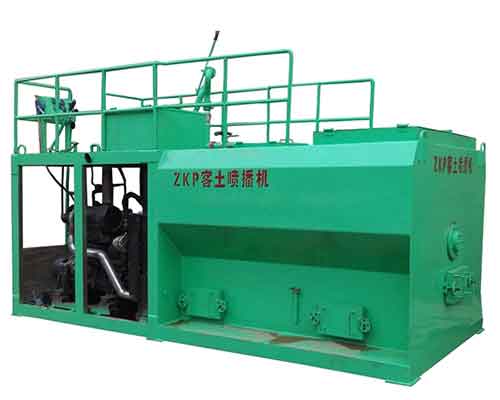 Hydroseeding machines, also called hydroseeder machines, dry spray machines, and ground pump spray machines are the three kinds of equipment commonly used in slope greening construction. The dry spraying machine itself has no conveying capacity which needs to be used together with an air compressor, and the comprehensive construction cost is high. The working efficiency of the ground pump wet jet machine is low. With high working efficiency and uniform spraying, the hydroseeding machine has become an effective vegetation planting method in greening engineering, such as highway and railway slope greening, mine greening, desert treatment, river embankment protection, and large-scale green space reconstruction. There are several types of hydroseeding machines for sale in YG Machinery, please refer to the technical parameter and select the suitable model for you.【WhatsApp/WeChat/Phone/Skype】+86 136 1385 6800
Technical Parameter of Hydroseeder for Sale:
Item
YG-2
YG-4
YG-6
YG-8
Tank Volume
2m³
4m³
6m³
8m³
Spraying Area
200-500m²
500-1500m²
700-2000m²
1000-2500m²
Spraying Distance
H 20-30m
H 20-35m
H 20-35m
H 24-40m
V 10-20m
V 10-25m
V 10-25m
V 15-30
Pipe Head
H 20-50m
H 20-60m
H 20-70m
H 30-80m
V 20-30m
V 30-40m
V 30-40m
V 30-50m
Weight
1000KG
1300KG
1600KG
1900KG
Dimension
2.5*1.5*1.4m
3.3*1.5*2.4m
3.6*1.8*2.4m
4.2*1.8*2.4m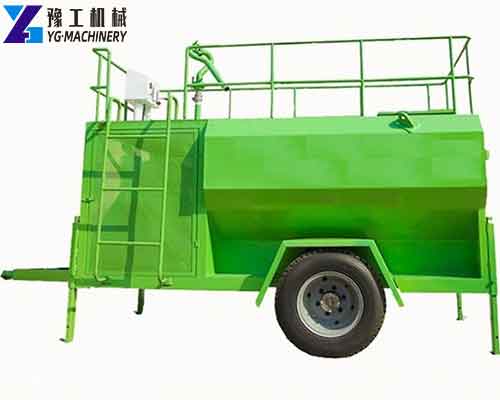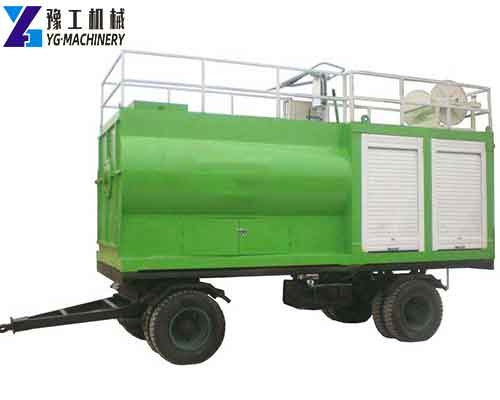 8 Features of Hydroseeding Machine for Sale in YG Machinery:
Two types of hydroseeder for sale in our company for you to choose from, are mechanical mixing system and hydraulic mixing system.
The combination of spiral blade agitation and reflux scouring agitation forms a stereo agitation.
The machine is driven by a single diesel engine with low fuel consumption so that it can reduce operating costs.
360° rotating universal nozzle, equipped with a combination and pipe valves, which is convenient to exchange.
Single-stage pumps and multi-stage pumps specially pressurized by the core pump can spray the viscous material from the nozzle at a high speed and directly reach 20-90m.
A special high-pressure mud pump with a wide blade makes it not easy to stuck pump. The mud pump has a large flow rate and high work efficiency.
The equipment can add a proper amount of straw fiber and a large amount of rice husk, and sawdust to increase the adhesion of mud, which has a significant effect on spraying high and steep slopes.
We can customize different tank capacities, sizes, and horsepower according to customer requirements.
The Introduction of Hydroseeder Equipment:
The hydroseeding machine is a new type of greening equipment, which has gradually replaced the status dry spray machines and concrete pumps in construction. To a certain extent, the equipment solves the disadvantages of low working efficiency, high construction cost, the high labor cost of the dry sprayer, high cost, high risk, and inconvenience of wet spraying machine. After continuous improvement, the machine can now be used for the spraying of soilless surfaces such as rocks, gravel, and organic soil surface.
The hydroseeding machine is composed of a diesel engine, a seeding pump, a stirring device, a spraying device, a battery, a tank including a stirring blade, a gearbox, a 360-degree nozzle, an operation button, the power device for driving the equipment, the agitation device which adopts a box structure. The impeller of the seeding pump is provided with a chamfer of 25°- 40°at one hand so that the closed impeller of the pump forms a gradually open and round channel at the turning point of the inlet of the flow passage.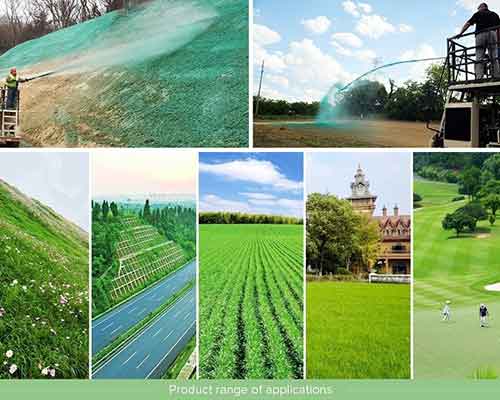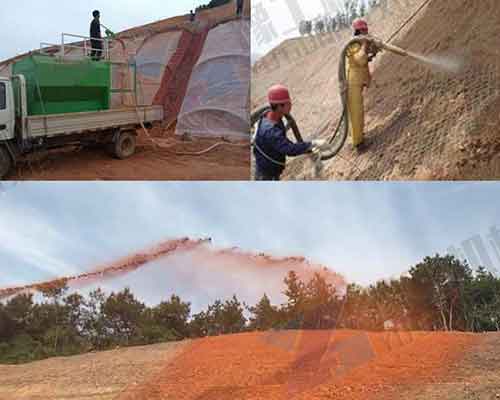 The Advantages of Hydroseeding Sprayer:
Uniform sowing, high efficiency. The machine can complete fertilization, seed mixing, seeding, covering, and other processes at one time and it is less affected by the wind which can improve the speed and quality of lawn planting.
It can overcome the influence of adverse natural conditions, and spray on steep slopes where it is difficult to seed successfully. At the same time, the machine can resist wind, rain, and water rush, meeting the needs of turf construction under different site conditions.
The cost of using the hydroseeding equipment for green construction is lower than that of laying sod roll. And it doesn't occupy farmland, so there is no need to carry out digging, loading, planting, and long-distance transportation, which can reduce labor intensity.
High science and technology content, which can integrate grass seeds, fertilizers, and wrapping materials, integrate chemical energy and biological energy, and apply it to the surface through mechanical energy.
The device improved the safety of construction greatly.
Easy to move, which is especially suitable for low and medium slopes and dispersed slopes.
Convenient and easy to use. The machine can be operated independently.
Why Use Hydroseeding Equipment for Slope-Supporting Construction?
The hydroseeding machine can mix the green grass seed with the water-retaining agent, the binder, and the fertilizer in a mixing container with water to form a mixed slurry of the gel. Then spray it onto the land to be planted with a pressure pump. Since the mixed slurry contained water-retaining materials and various nutrients to ensure the source of water and other nutrients required for plant growth, then the plants can grow healthily and rapidly. Meanwhile, with the continuous improvement and development of technology, the hydroseeding machine for sale in our company overcomes the problem of blockage caused by broken seeds. On the basis of not affecting the lift of the pump, we improve the permeability of the pump effectively and expand the scope of the pump. Both large seeds and small seeds can be sprayed. The machine is simple in structure and has strong inapplicability, which won't cause blockage and won't damage the seed particles. So if you have any need, don't hesitate to send us an inquiry or call us directly for a quotation. We will reply to you as soon as possible.
In addition, we also have a shotcrete machine, mortar spraying machine, fog cannon machine, sandblasting machine, dust control water truck, wheel washing machine, mini concrete pumps, concrete mixer with pumps, mini excavators, GRC machines, gypsum spray plaster machines, polyurethane foam spray machines, etc. Now contact us to know more.【WhatsApp/WeChat/Phone/Skype】+86 136 1385 6800