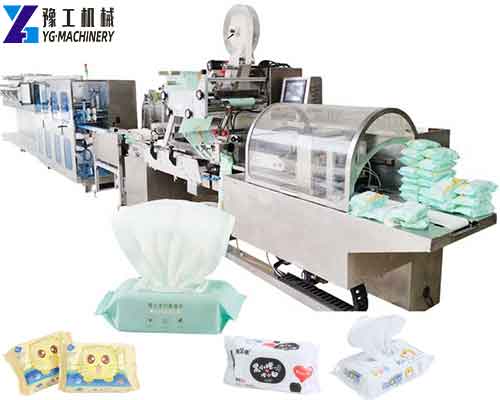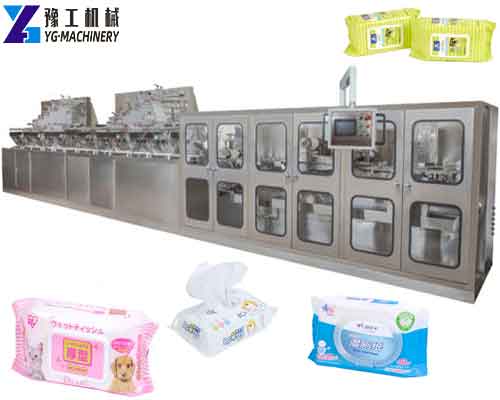 The wet tissue packing machine is designed to produce a wide variety of wet wipes in packs of up to 150 sheets, including mini wipes, pocket wipes, portable baby wipes, bed bath towels, refreshing wet tissue, skincare wipes, antibacterial wipes, disinfecting wipes, sanitizing wipes, and blanks for gears and disc-shaped forgings. YG Machinery's wet wipe machine has a high production efficiency, want to know more details? Click here now.【WhatsApp/WeChat/Skype/Phone】+86 136 1385 6800
Wet Tissue Packing Machine Parameter:
Model
YG16(20)
Raw Material
Spunlace nonwoven, hot-rolling nonwoven fabric, thermo bond
Specifications
35-65GSM.W220mm x 2 Φ1200mm
Folding Ways
Independent extraction/continuous extraction
Axle Quantity
16 axles raw material rolls, Two rolls on an axle(same paper core)8 axles running with another 8 axles backup (automatic
switching)
Axle Diameter
76mm
Wet Wipes Size (L*W)
L110-220mm * W95-110mm
Unfolded Size (L*W)
L110-220mm * W150-330mm
Production Rate
80 bags/minute & 6500 pieces/minute
Power Supply
Three-phase outlet. AC380V,50/60HZ.55KW
Air Supply
0.6-0.8Mpa
General Size
L17500mm *W2000mm *H2100mm
Total Weight
About10000KG
Operation Interface
10'LCD touch screen. English/Chinese language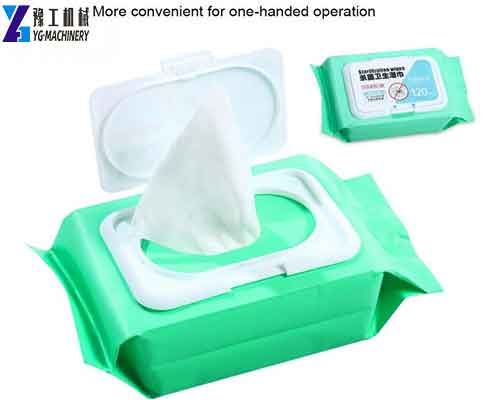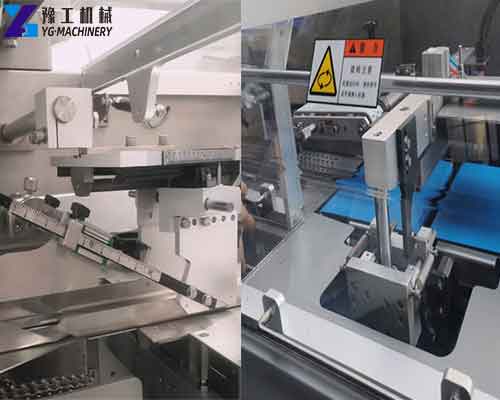 The Working Principle of the Wet Tissue Machine:
Automatic feeding → automatic cutting → automatic folding → automatic liquid filling → automatic cutting → automatic stacking → automatic counting → automatic product output, and the whole line is automatically completed.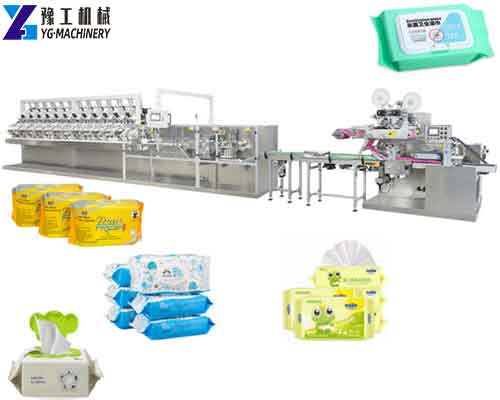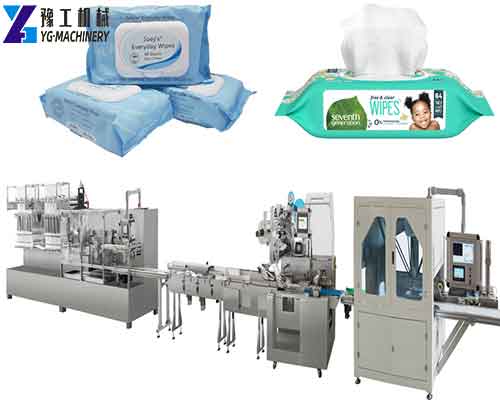 Wet Tissue Packing Machine Price – YG Machinery
The wet wipe machine of YG Machinery has always been a very popular product because we have our own independent factory to produce this equipment. Can be customized according to customer requirements for interlocking folding, as well as packaging machine connection machines. Our machines are very smart and state-of-the-art technology. And our price is factory direct sales, we will give customers the best price to help our customers develop their own businesses. Of course, you don't need to worry about after-sales service, we have 24-hour online customer service and a professional after-sales team to help you solve these problems. In addition, we have other equipment, wet wipe machines, wet tissue machines, canister wet wipe machines, towel-making machines, napkin-making machines, disposable cup-making machines, paper bowl-making machines, paper straw-making machines, paper dish-making machines, aluminum foil container machines, sanitary pad making machines, diaper making machines, egg tray making machines, balloon making machines, condom making machines, shoe cover making machines, disposable slipper making machines, surgical cap making machines, etc. Contact us if you want to know more machine details!【WhatsApp/WeChat/Skype/Phone】+86 136 1385 6800