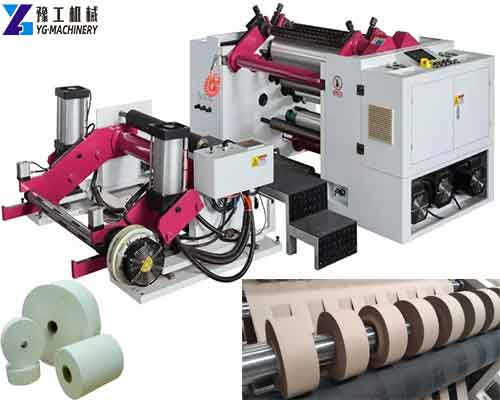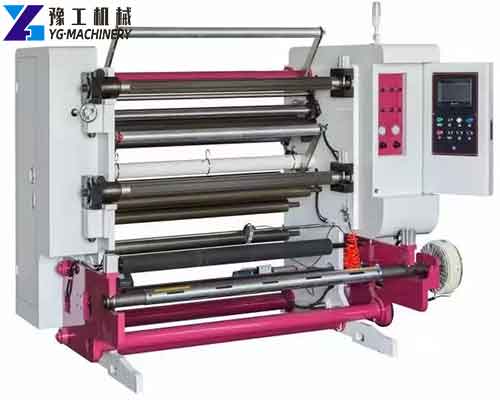 Slitting machine, also called dividing and cutting machine, paper slitter rewinder machine, paper slitting, and rewinding machine, etc. In short, the primary role of a slitter is to convert (slit) paper, film, and foil materials in order to cut large rolls of these materials into narrower rolls. It is widely used in the paper industry and printing industries. Want to invest slitting machine? Contact us now to send your slitting machine price!【WhatsApp/WeChat/Phone/Skype】+86 136 1385 6800

Paper Slitting Machine Technical Parameter:
| | | | |
| --- | --- | --- | --- |
| Model | YG- 1300 | YG- 1600 | YG- 1800 |
| Max width | 1300mm | 1600mm | 1800mm |
| Max Diameter for unwinding | ¢1400mm | ¢1400mm | ¢1400mm |
| Min width of slitting | 30mm | 30mm | 30mm |
| Max Diameter of rewinding | ¢1000mm | ¢1000mm | ¢1000mm |
| Speed | ≤350m/min | ≤350m/min | ≤350m/min |
| Total Power | 24kw | 26kw | 30kw |
| Power supply | 380V/50hz | 380V/50hz | 380V/50hz |
| Weight | 4000kg | 4500kg | 5500kg |
| Overall dimension(LxWxH) | 3300x3150x1930(mm) | 3300x3450x1930(mm) | 3300x3650x1930(mm) |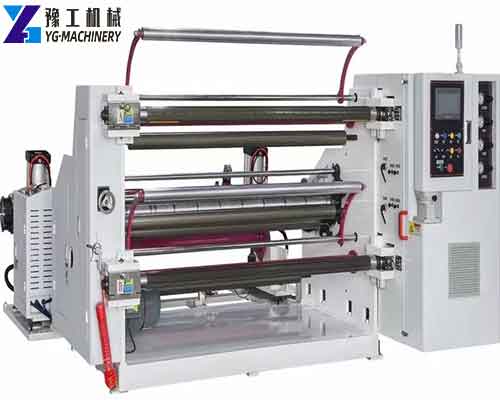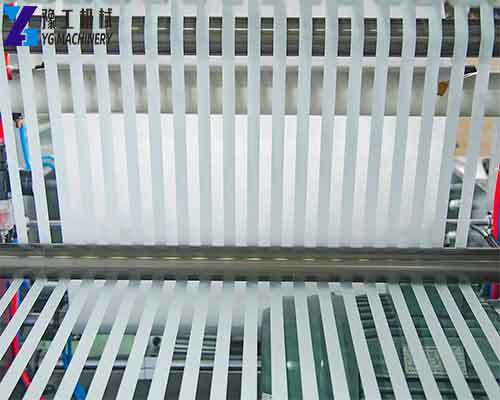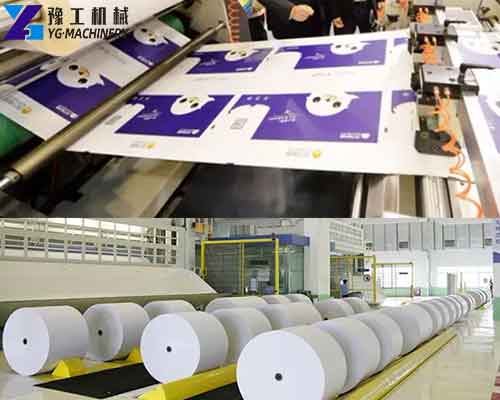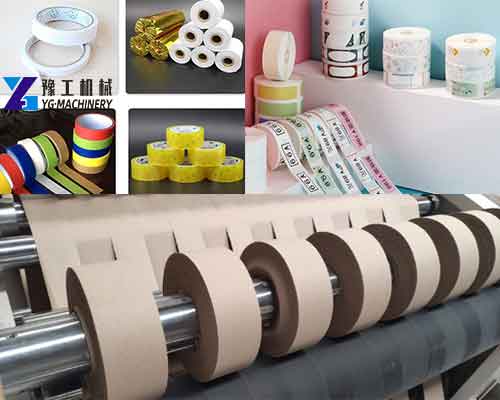 Materials Suitable for Paper Slitting Machine:
Cuttable Material

1
Paper
Paper board, kraft paper, culture paper, printing paper, laser paper
2
Foil
Copper foil, aluminum foil
3
Film
OPP, PE, PVC, PP, PC
4
Cloth
Non-woven cloth,melt-blown fabric
5
Other
Label and sticker etc.
The slitting length can be set continuously. If there is an error in the actual slitting size, it is easy to calibrate by setting parameters.
The slitting control of the paper slitting machine is divided into static and dynamic slitting: when the set length is reached, it will stop accurately, then statically slit, and restart the operation after slitting; when the set length is reached, it will not stop and send out Slitting signal, the slitting machine performs dynamic slitting processing during the material movement.
Slitting Machine Price – YG Machinery Manufacturer:
This splitting machine is suitable for slitting and rewinding various super-large coils, such as 30g/m-400g/m kraft paper, white cardboard, coated paper, silicone oil paper, aluminum foil, tin foil, PVC film, non-woven materials, etc. coil. Our machines are stable and won't easily go out of work. So our equipment works very efficiently. And, since we are our own researchers doing the research and we are the direct manufacturer, the price is very competitive.
In addition, we also have wet wipes machines, disposable cup making machines, paper bag making machines, garbage bag making machines, diaper making machines,  tissue making machines, lunch box making machines, aluminum foil container machines, cast film machines, woven bag production lines, glove making machines, face mask machines, condom making machines, balloon making machines, shoe cover making machines, disposable slipper machines, small soap making machines, etc. Invest in good business, and make more money.【WhatsApp/WeChat/Phone/Skype】+86 136 1385 6800