Road marking machines, also known as the names, floor marking machines, pavement stripping machines, street marking machines, road painting machines, and car park line marking machine is a kind of pavement construction machinery with a wide range of uses. It can be mainly used to mark different restrictions, instructions, warnings, and other rules on the road, communities, squares, and parking lots. The road marking machine plays a great role in highway construction and city planning with its advantages of high speed, high efficiency, and accuracy, which can help save the construction period and economic input of road construction to the greatest extent. We usually divide the floor marking machine into the thermoplastic road marking machine and the cold paint road marking machine according to the construction temperature. And self-propelled road marking machines, manual road marking machines, and carriage street marking machines depending on the way it's used. You can choose the suitable kinds of road marking machines for sale in YG Machinery according to your requirements and contact us for a quotation.【WhatsApp/WeChat/Phone/Skype】+86 136 1385 6800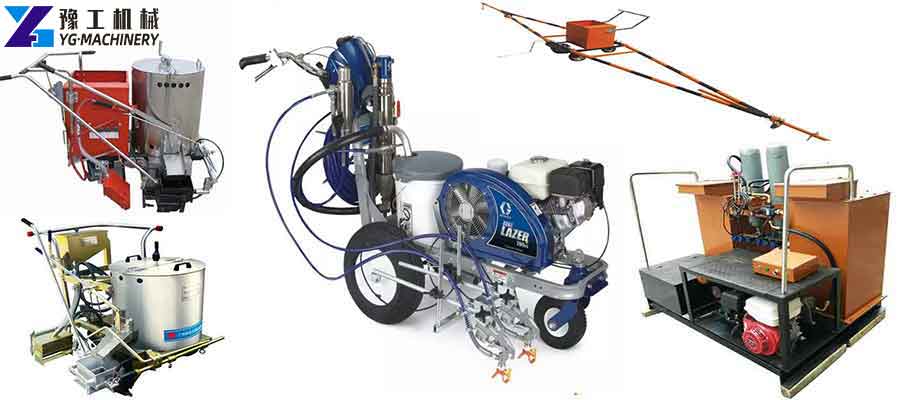 Thermoplastic Road Marking Machine for Sale
It is a kind of high degree of automation road marking machine with the development of hot melt coating. When using it to construct, you need a set of equipment to finish the construction function of each link from melting to marking. The equipment generally consists of a hot melt kettle, a thermoplastic road marking machine, a road marking machine, a waterline machine, an air sweeper machine, and a primer machine. However, not all the devices need to be purchased, users can choose different types, grades, and functions of equipment configuration according to their own economic strength, project size, and professional degree. If the project is small and has enough time, you just need to buy a thermoplastic road marking machine. But it can only be used after being heated for 40 minutes and the paint is melted. A single thermoplastic road marking machine can stretch 70 to 80 square meters per day with a barrel that can row about 100 meters. If the amount of work is relatively large, you'd better equip the machine with a two-cylinder hot melt kettle which will be more convenient for white line and yellow line conversion. Of course, if you have higher requirements, you should purchase a whole set of this equipment.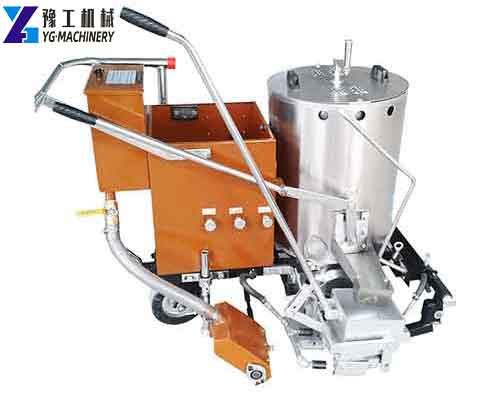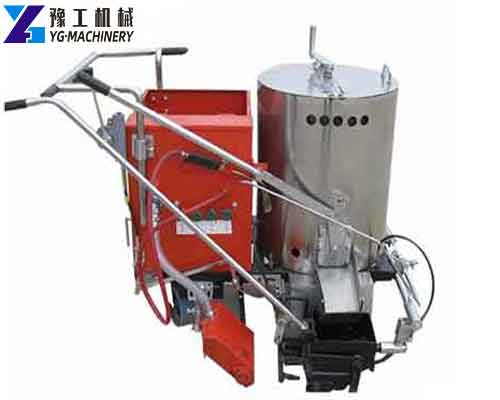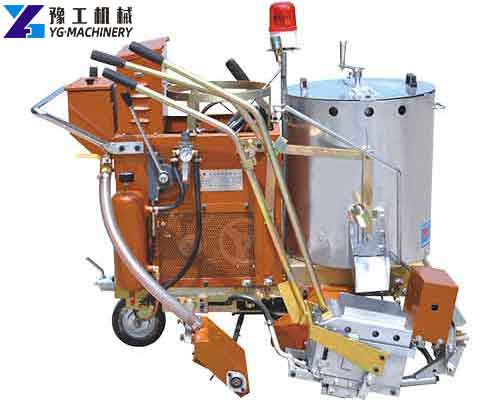 Hand Push Thermoplastic Road Marking Machine
Hand-push thermoplastic road marking machine equipped with manual push and roller sliding device need to push to walk. It has the advantages of easy-to-push, quick cooking, convenient movement, and flexible operation, which is mainly applied to small-scale engineering and short-distance construction. If you want to buy a simple road marking machine for sale, you can choose this type.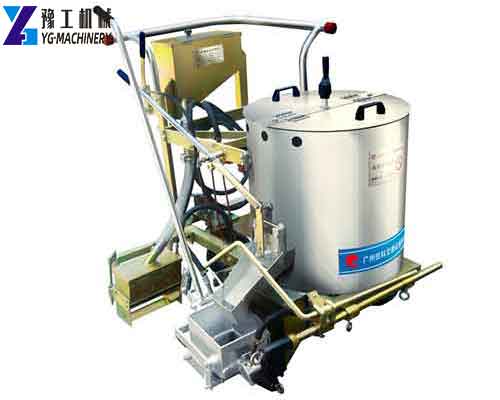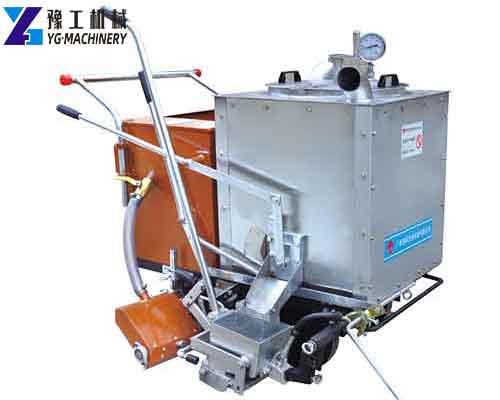 | | |
| --- | --- |
| Model | ThermoplasticRoad Marking Machine  |
| Glass beads capacity | 25kg |
| Paint bucket capacity | 120kg |
| Hopper width | 10/15/20/30/40/45cm |
| Marking thickness | 1.8-3.0(adjustable) |
| Mark Width | 100-450mm ( Adjustable) |
| Weight | 110kg |
| Dimension | 1000*900*1100mm |
Cold Paint Road Marking Machine
The cold paint road marking machine is one of the earliest conventional types. Generally, this kind of striping machine can finish construction with one room temperature line marking equipment. According to the different marking methods, the cold paint road marking machine can be divided into the high-pressure airless type and low-pressure air auxiliary type. We have a high pressure airless cold paint road marking machine for sale in our company. This machine uses a petrol engine to drive a single plunger pump so that the paint can form high pressure in the machine for spraying. The guide rod of the jet gun frame adopts the lifting design, which makes the adjustment of spraying speed and width accurate and convenient, stable performance, excellent quality, and uniform thickness of the demarcation line, side, and angle. It has the characteristics of low labor intensity, quick and convenient construction, and is mainly applicable to highways, parking lots, airports, gas stations, and factory areas to paint lines, dotted lines, curves, zebra lines, text, arrows, graphs signs, etc…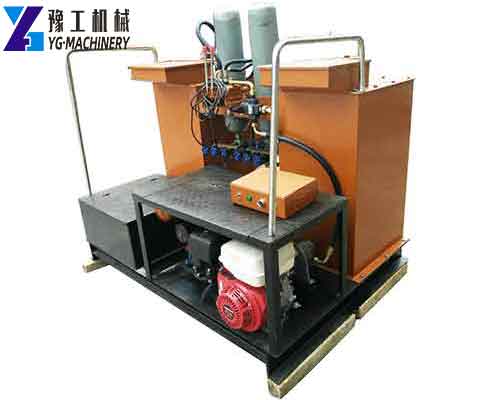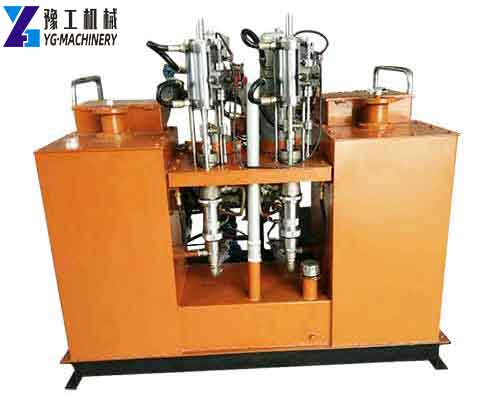 Cold Paint Line Marking Machine for Sale
Model
YG-6L Single Gun
YG-8L Double Gun
Load Flow
6L/min
8L/min
Maximum Output Pressure
25mpa
30mpa
Nozzle Standard Configuration
15''/17''
High-Pressure Pipe Strength
35mpa
40mpa
High-Pressure Pipe Length
Ф6*10m
Ф6*2  Ф10*10m
Weight
72kg
128kg
Maximum Spray Width
20cm
45cm
Engine Power
4.3HP
7HP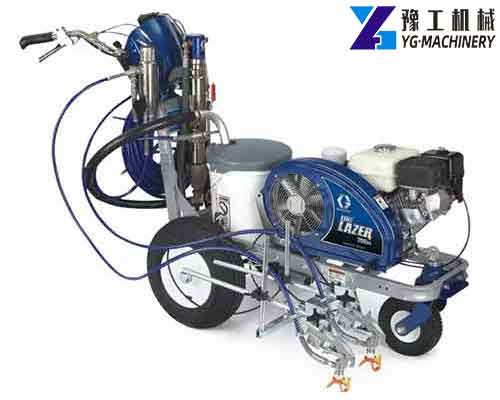 Technology Parameter:
Engine Power: 5.5HP
Gun Number: Double
Operating Mode: Hydraulic
Working Pressure: 8-12Mpa
Spraying Flow: 8L/min
Spraying Width: 100-450mm
Thickness: 0.2-0.4mm
Size: 1600*800*1200mm
Weight: 120kg
Get a Free Quote
The Structure of Road Marking Machine
Due to the different product designs or applications in different construction objects and different raw materials, the structure of the road marking machine for sale is different. However, in general, it should be equipped with an engine, air compressor, melting material bucket, spray gun, guide bar, controlled and various support driving carries as required.
The engine. Most road marking equipment uses engines as power, but there are also some machines that use batteries as power. The power of the engine ranges from 5HP to 20HP. Because the engine determines the performance of the whole equipment, we always select internationally renowned engine brands that have stable performance and are easy to purchase parts.
Air compressor. It is also the main part that affects the whole performance of an air-based road painting machine. Bigger emissions are better, but there are limits at the same time.
Melting material bucket. It basically has two functions, one is to put the coating which means the size of the capacity can affect the number of times that add coating and working progress. The other is that the container is also a pressure vessel. The bucket is pressurized by the air compressor to become a gas tank with pressure and the power of marking line work. In this sense, its sealing, safety, and corrosion resistance should be considered by users.
The spray gun is mainly used to finish the work of the painting line.
Hot melt Kettle with Single Cylinder and Double Cylinder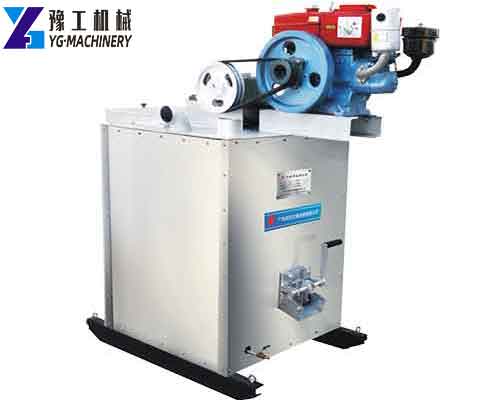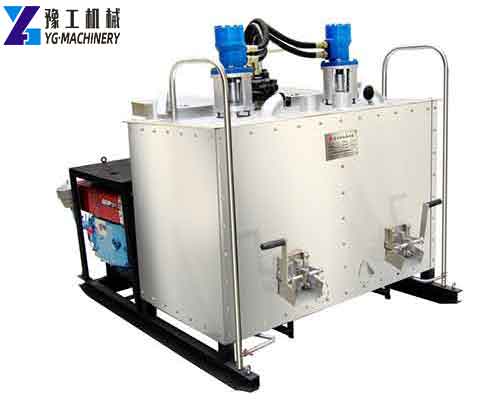 The Attachment of Road Marking Machine:
The width of the marking line. Considering the road marking line machine can be used in different places, you should purchase the line marking machine with the width adjustment function.
Choice of paint type. Commonly used paint has a solvent type and a water-soluble type. You should choose the right paint for your requirements.
The hand-held spray gun has gradually become the standard equipment of various road marking machines for sale. It not only allows you to use the template to spray various symbols but also allows users to work on the walls, columns, and other places.
Some road marking machines are equipped with an automatic cleaning system, which can quickly clean the piping system after working and help you save more than one-half of your cleaning time.
Glass beads system. Road maintenance companies also consider the configuration of the glass beads system as a standard configuration that can spray glass beads and make the construction of the marking line completely meet the national requirements.
Some road marking machines also have a spare wheel at the back that allows users to work freely along the curved lines.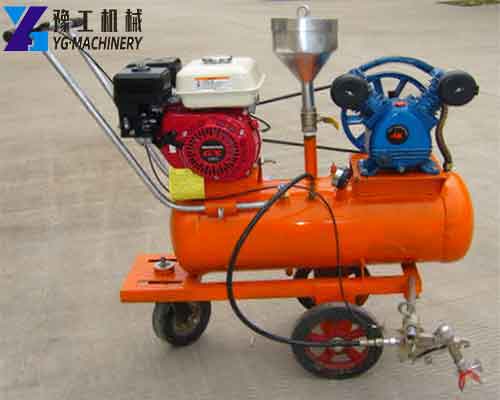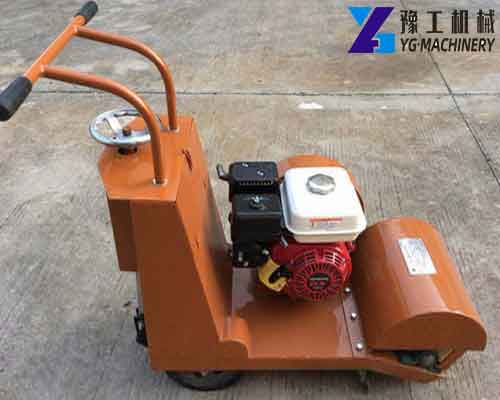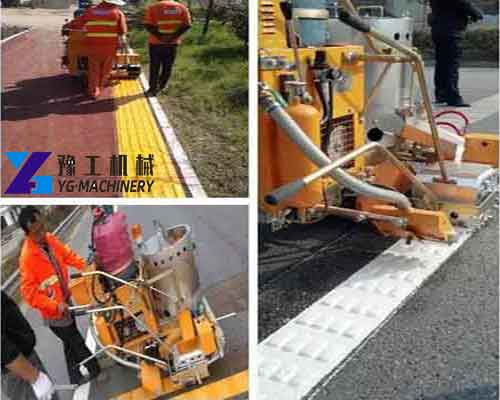 Road Marking Machine Price – YG Machinery
There are many different types of road marking machines for sale at different prices in our company. You can choose the machine according to the budget, sizes, uses, and way of working. What we can guarantee is that no matter what type of line painting equipment you select, we will give you the best price with high quality. Tell us more about your requirements now, we will send you more details and quotations quickly. We also have floor shot blasters, road rollers, asphalt crack filler machines, floor grinder machines, concrete curb machines, electric road sweepers, electric snowblowers, trowel machines, hotmelt kettles, snowmaking machines, etc. for sale in YG Machinery with high quality and the best price. If you are interested in our machine, please contact us now to know more details.【WhatsApp/WeChat/Phone/Skype】+86 136 1385 6800