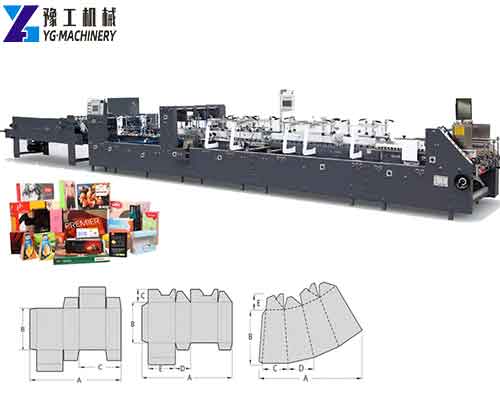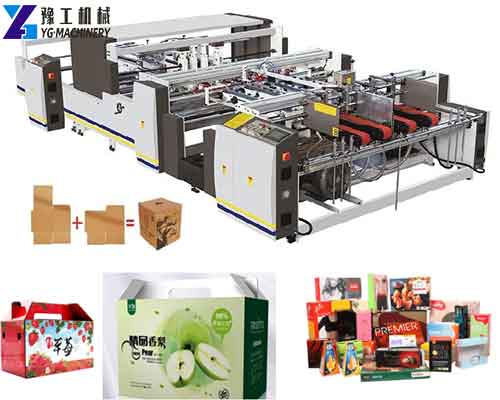 In the packaging and printing industry, the application of the folder gluer machine is the last process of packaging box processing. It is to fold the printed and die-cut cardboard into a shape and glue it. The machine-glued box replaces the manual box-gluing method, reducing labor costs and improving efficiency. Folder gluer parts are divided into paper feeding part, pre-folding part, hook bottom part, forming part, and box pressing part. Want to know more details? Contact us now!【WhatsApp/WeChat/Phone/Skype】+86 136 1385 6800
Folder Gluer Machine Parameter:
MODEL
YG-650
YG-800
YG-1100
Paper Material
Cardboard 210-800 GSM, E/F E/F Flute
Max Speed
300 M/Min
Max Thickness of Folded Box
12 MM
12 MM
12 MM
Way of Folding
Fold 1 and fold 3 are 180°and 135°,fold 2 and fold 4 are 180°
Power Supply
3P 380V 50HZ
Blank Width
650 MM
800 MM
1100 MM
Length X Width X Height
12 X 1.08 X 1.4 M
12 X 1.23 X 1.4 M
12 X 1.58 X 1.4 M
Net Weight
4 T
4.5 T
5 T
Total Power
12 KW
14 KW
15 KW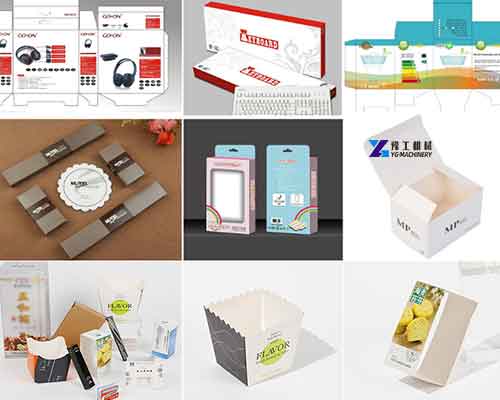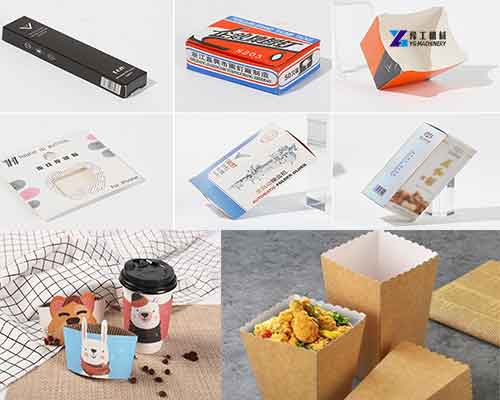 The working principle of the automatic folder-gluer is that after the power is turned on, the entire conveyor belt starts to move, and the die-cut semi-finished carton is placed on the paper-feeding position of the folder-gluer. A good paper feeder is sent to the middle section of the belt (if the semi-finished carton has been treated with film or glazing, after entering the middle section, the carton can be glued on the inner edge by a glue gun at the same time) the conveyor belt transports the carton to the back section The paste box part is pressurized and packed.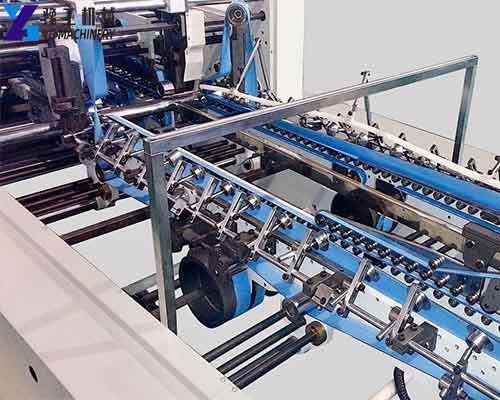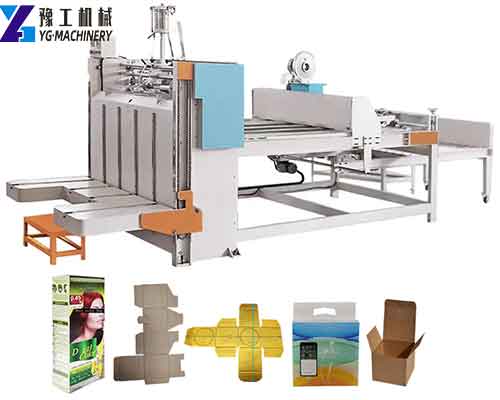 Folder Gluer Machine Manufacturer – YG Machinery
At present, with the rapid development of the packaging and printing industry, the application of folder gluers is becoming more and more extensive. Packaging boxes such as food, medicine, health care products, cosmetics, alcohol, and light industrial products are basically glued machines for box-gluing. This model is a hot sale for the company. The users praise its stability, versatility, and flexibility. It can paste many kinds of boxes. For small ones, it can make 40,000 to 50,000 pcs per hour. It's ideal equipment in the printing industry. In addition, we also have paper cup making machines, paper bowl making machines, paper dish making machines, paper straw making machines, paper carton erecting machines, paper bag making machines, paper tea cup printing machines, roll die cutting machines, egg tray making machines, napkin making machines, A4 paper making machines, tissue making machines, wet wipe machines, balloon making machines, condom making machines, shoe cover making machines, surgical cap making machines, disposable slipper machines, etc. If you want to learn about machines, contact us now!【WhatsApp/WeChat/Phone/Skype】+86 136 1385 6800