Steel bar cold extrusion press machine is a kind of steel bar processing equipment, which is mainly used for the connection of various steel bars in some engineering constructions, such as, reinforced concrete structure construction, high-rise frame construction, ordinary ways, high ways, ordinary railways, high-speed railways, tunnels, bridges, airport construction, flood control dams, earthquake-resistant buildings, marine breakwater dams, etc… The rebar cold extrusion press machine manufactured by YG Machinery is suitable for machining steel bars with diameters of 16 to 32mm. In addition, you can also buy different sizes of cold extrusion rebar couplers, threaded rebar couplers in our company, as well as rebar thread rolling machines. Interested in our machines, contact us now.【Whatsapp/Wechat/Phone/Skype】+8613613856800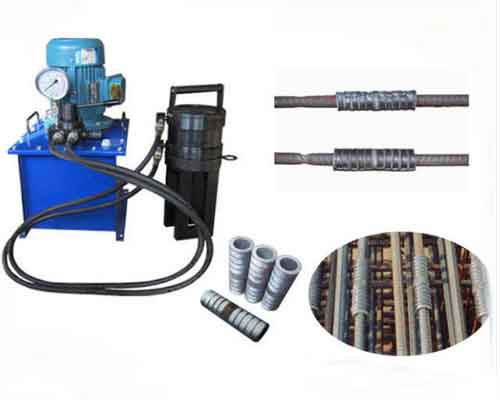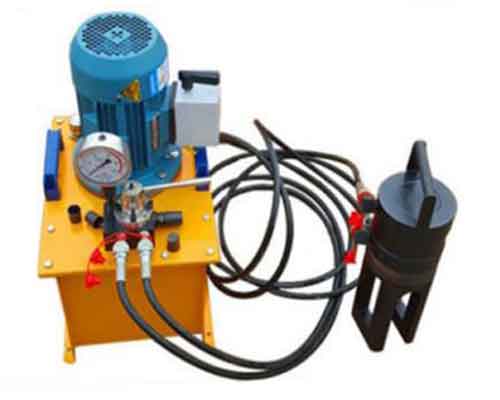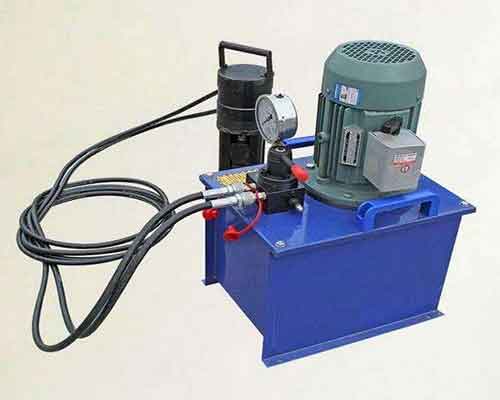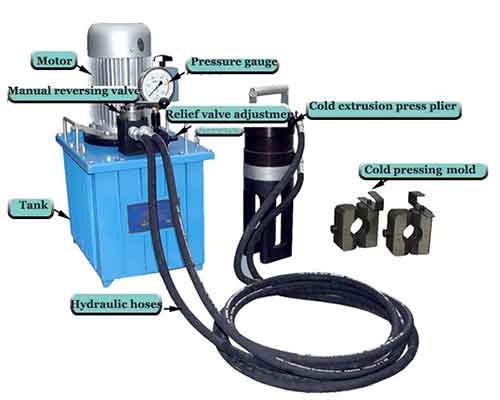 Steel Bar Cold Extrusion Connection Technology
Cold extrusion connection of steel bars is to insert the steel bars to be connected to the extrusion sleeves. Then the sleeves are extruded with extrusion pliers to produce a joint form that is plastic deformation and tight compression of the ribbed steel surface. Compared with the traditional lap joint and welding technology, cold extrusion technology has the advantages of stable and reliable joint quality, free from environmental impact, round-the-clock construction, good shock resistance, and low-temperature resistance. The rebar cold extrusion press machine is used by the ultra-high pressure pumping station, the high-pressure oil pipe, and the extrusion tongs, and the compression dies to complete the extrusion connection.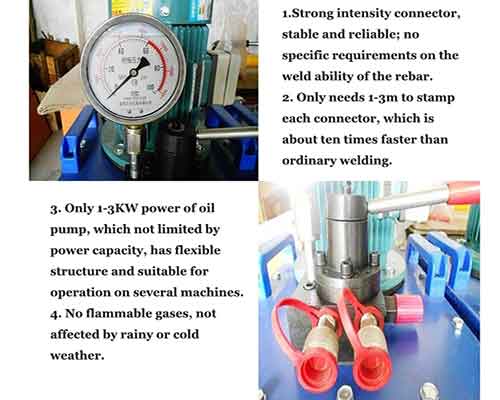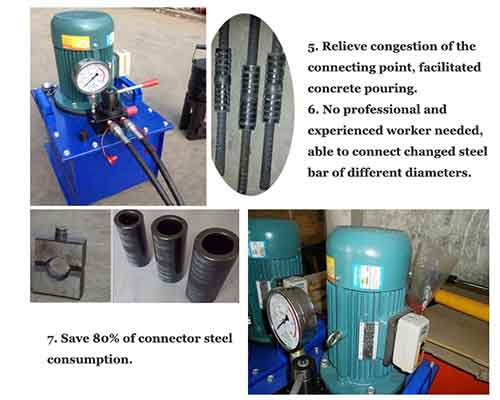 Specification for Operation of Rebar Cold Extrusion Press Machine
The rust, sand, oil, and other debris of the steel bar must be cleaned up.
Mark the ends of the steel bars to be connected with paint.
For a few steel bars that can't be inserted into the couplers after exceeding tolerance, please grind the longitudinal at the end by grinding wheels in advance.
Cold extrusion rebar couplers should be stored according to different specifications to prevent the interaction between different diameters of steel.
The Application And Features of Steel Rebar Coupler Machine
The machine achieves the purpose of reinforcing the bar connection through the mechanical occlusion of the connecting sleeve extrusion. It is used to connect the threaded reinforcing bar with a diameter of less than 40mm. The equipment is more advantageous for steel bars with poor welding performance, construction sites with insufficient power capacity, and projects with tight construction periods.
The quality of the connection is stable, reliable, and consistent, the connection part is as strong as the base material.
Compared with the ordinary welding process, efficiency can be improved by more than three times.
The operation is very simple in that the operator can use the machine skillfully by going through simple training or reading the manual.
The use of the machine isn't subject to environmental restrictions and weather effects. There is no fire danger, as well as save power.
Compared with other kinds of threaded steel bar connections, the cold extrusion press technology has better usability, stronger versatility, and lower comprehensive use cost. It is the most stable joint form with the best performance among varieties of steel bar joints at present.
This machine is small in size, light in weight, flexible in operation, and suitable for field construction and aerial work.