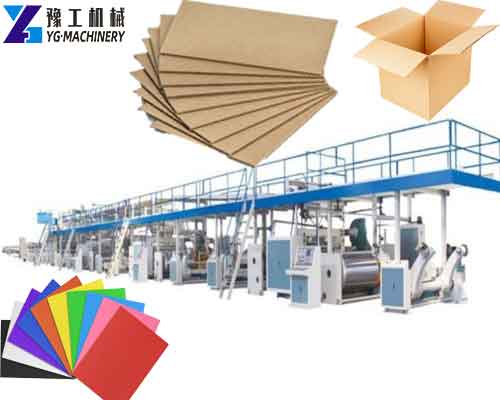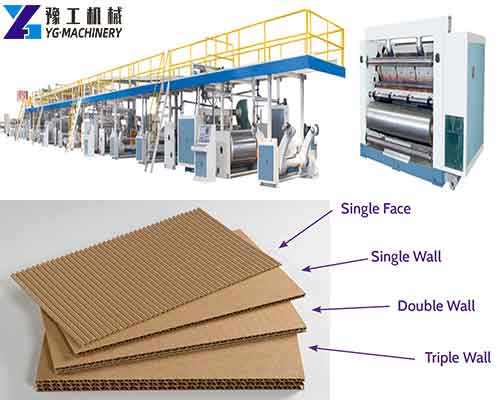 Corrugated paper, also known as corrugated paper and cardboard, is a common material for paper packaging boxes. It is lighter than wooden boxes, has hardness, is easy to cut in size, and protects other packaged products from damage. Moreover, the corrugated paper can be printed with different color patterns and texts or written with text symbols on the outside, and the cost is relatively cheap. Generally, small and medium-sized corrugated boxes (unprinted, mud yellow) can be purchased in daily necessities stores. The demand for corrugated paper has been high and it is a good place to invest in corrugated paper machines to make money for you.【WhatsApp/WeChat/Phone/Skype】+86 136 1385 6800

Electric Shaftless Mill Roll Stand: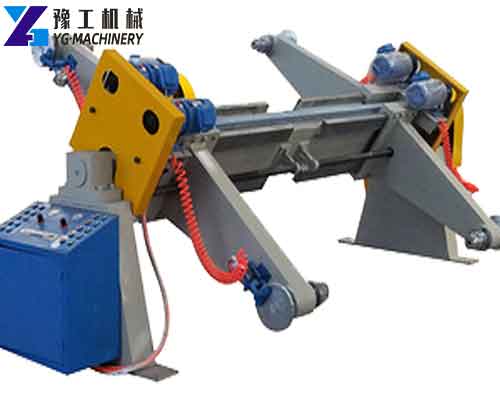 Electric Shaftless Mill Roll Stand Technical Parameter:
| | |
| --- | --- |
| Max working width | 1600 |
| Min working width | 600mm |
| Max paper roll diameter | 1500mm |
| Single Side carriage | 1500kg |
| Air pressure | 0.6-0.9Mpa |
| Power | 4.5kw |
| Speed | 0-100m/min |
YG300-1600 Single Facer Machine (Electric Heating)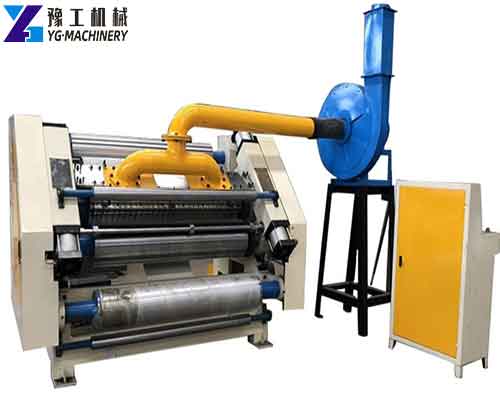 Parameters:
| | |
| --- | --- |
| Model | YG300-1600 |
| Working width | 1600 mm |
| Heating way | Electric |
| Flute type | As requirement |
| Operate direction | Left or right according to the customer's factory |
| Designed speed | 60m/min |
| Economic running speed | 0-50m/min |
| Temperature range | 160—200℃ |
| Steam pressure | 0.8—1.3Mpa |
| Air source | 0.4—0.8Mpa |
Thin Blade Slitter Scorer Machine(Electric Adjust )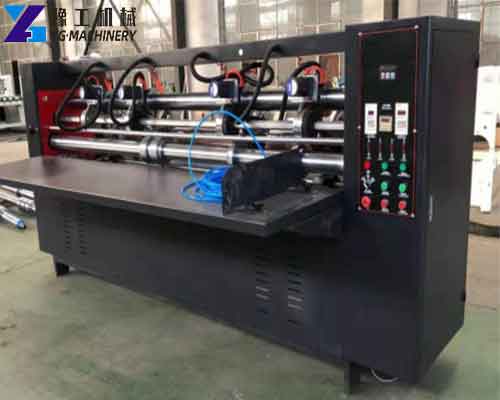 Technology Parameters:
| | |
| --- | --- |
| Width | 2000mm |
| Knife and scorer | 5knife 8scorer(or customized) |
| Min slitting width(mm) | 125 |
| Min scorer width(mm) | 50 |
| OD of the blade(mm) | 200 |
| Available cardboard | Corrugated cardboard thickness 3mm-11mm |
| The thickness of the blade(mm) | 1 |
| Motor power(KW) | 4 |
| Max speed | 100pcs/min |
| Air pressure | <0.4mpa |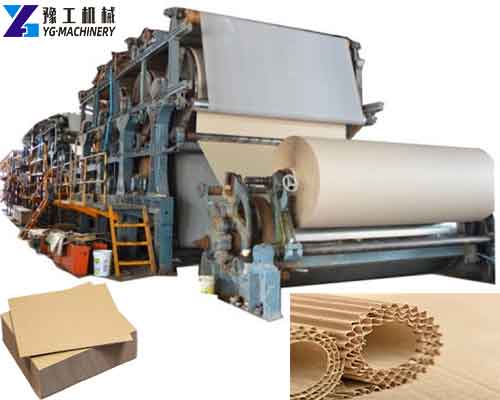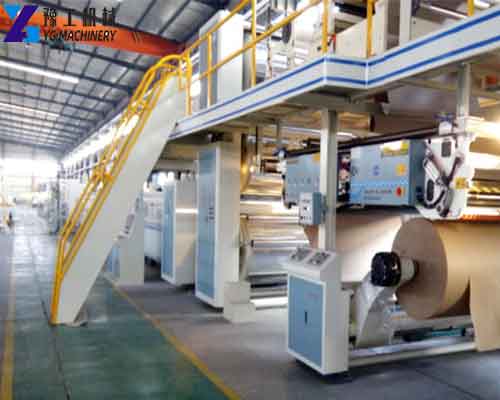 The corrugated board production line is mainly composed of a base paper frame, preheater, single-sided corrugator, conveying bridge, multiple preheaters, glue coating machine, bonding dryer, cutting machine, paper separator and line press, paper passing frame, and horizontal. It is composed of equipment such as a cutting machine, stacking machine, pulping system, and electronic control system.
The paper roll is sent to the base paper holder, the base paper is unrolled and heated by the preheater and the mixing degree is adjusted, and then enters the single-sided corrugating machine for further heating, corrugation, gluing, and bonding into single-sided corrugated cardboard; single-sided corrugated cardboard The cardboard is pulled by the bridge hoist to the conveying bridge, and then stacked and conveyed to the multiple preheaters for reheating. At the same time, it enters the bonding dryer to form corrugated cardboard for composite bonding; the output corrugated cardboard is cut vertically and horizontally by the paper separator and cross-cutting machine to form corrugated cardboard sheets of the required specifications, and finally, the corrugated cardboard is passed through the stacker. Neatly stacked and output.
Application of Corrugated Paper:
Corrugated paper is also sometimes used as a handicraft material, and corrugated paper dedicated to handicrafts is available in a variety of colors. Some people also use corrugated paper to make paper furniture. For the Tokyo Olympics and Paralympics to be held in 2021, the beds in the players' village rooms are made of corrugated paper, which can be recycled after the event. When using it, be careful of water, humid environment, mildew, etc.
Corrugated Paper Machine Price – YG Machinery Manufacturer
As a professional machinery manufacturer, We not only have paper machinery, A4 paper making machines, A4 paper cutting machines, napkin making machines, tissue making machines, disposable cup making machines, wet wipe machines, paper bag making machines, diaper making machines, sanitary napkin making machines,  tissue making machines, but also other popular equipment, condom making machines, balloon making machines, glove making machines, face mask making machines, disposable slipper machines, shoe cover making machines, surgical cap making machines, woven bag production lines, etc. Contact us now!【WhatsApp/WeChat/Phone/Skype】+86 136 1385 6800