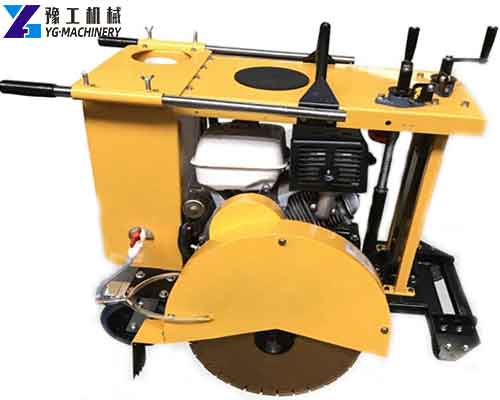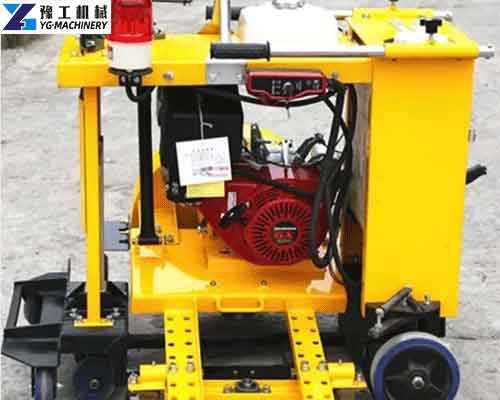 In today's road construction and maintenance work, a manhole cover cutter is also an important tool. It not only saves time and efficiency but also opens the door to new intelligent building machinery. The main function of this machine is to cut the manhole cover. In addition, YG also has road marking machines, floor shot blasters, asphalt crack filler machines, road rollers, floor grinders, concrete scarifiers machines, curb and gutter machines, electric road sweepers, trowel machines, etc. Click the menu to know more!【WhatsApp/WeChat/Phone/Skype】+86 136 1385 6800
Parameter of Road Circle Cutting Machine:
| | | |
| --- | --- | --- |
| Model | YG-1200 | YG-1500 |
| Cutting Diameter | φ1100-1400mm | φ1000-1700mm |
| Cutting Depth | 150mm | 150mm |
| Power | 13HP | 13HP |
| Blade Size | 450mm | 460mm |
| Blade Inner Diameter | φ27mm | φ27mm |
| Dimension | 1250*730*850mm | 1250*730*850mm |
| Weight | 180kg | 220kg |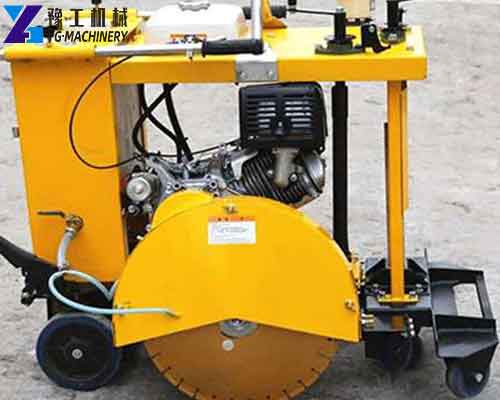 Manhole Cutter Machine Use:
A manhole cover cutter is suitable for cutting cement concrete and asphalt pavement.
7 Features of YG Circular Manhole Cutter Machine:
Multifunctional circular spherical cutting.
Time-saving and labor-saving construction, which is more than 10 times that of regular cutting and sewing machines.
A parabolic diamond circular saw blade is used for cutting.
The effect after cutting: beautiful, durable, and strong bearing capacity.
Using an international brand engine, easy to start, small in size, flexible in moving and large in cutting power, low fuel consumption.
Hand push type cutting, easy to adjust cutting depth and angle.
Round cutting is completed at one time, without destructive cross-cutting, saving time, labor, and materials.
Check Use Precautions:
Efficiency: a circle with a diameter of 1 meter, a depth of 15cm, and a time of 8-10min, asphalt is fast, and concrete is slow(there is steel in the concrete, so it must be cut slowly).
Use construction: there are cement nails on the positioning plate to fix on the ground, as long as there is no deviation in the first lap, there will be no problems later.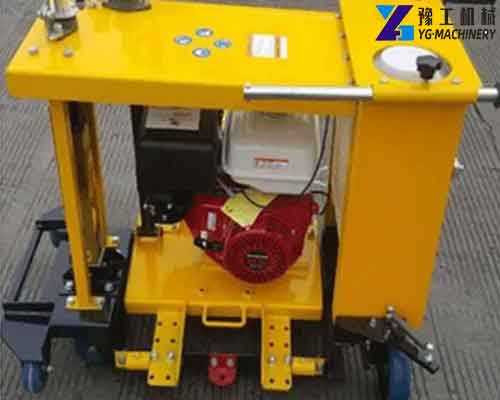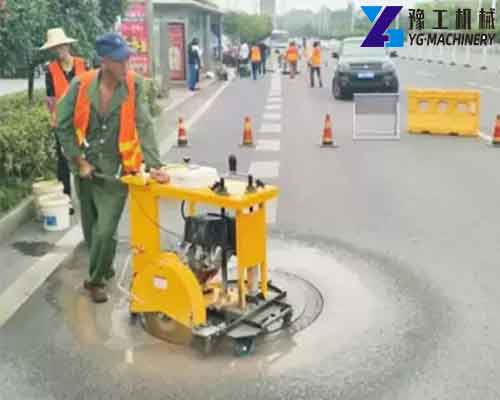 Corner Cutting Machine for Sale
Features:
The cutting width can be configured according to the actual cutting width, which can be slit or slot.
It can be cut or grooved close to the wall.
The angle between the equipment and the wall can be adjusted according to different slopes to ensure that the blade is cut perpendicular to the horizontal plane, and the ground can be cut at different angles on the flat ground.
It can be equipped with a semi-automatic driving mode when slotting, cutting is more uniform and stable, which can improve cutting efficiency.
Product Introduction of Manhole Cover Cutting Machine:
Independent research and development, domestic initiative. Created a precedent for domestic cutting machine circular spherical cutting.
The multifunctional circular cutter is suitable for cutting and repairing various cement concrete and asphalt pavement.
It can be used as a linear pavement slitter or a circular pavement slitter.
Its unique circular cutting ability eliminates the trouble of repeated destructive cutting of ordinary slitting machines, and its efficiency is more than 10 times that of ordinary slitting machines. Construction saves time, effort, and materials.
Post-construction effect: beautiful, durable, strong bearing capacity.
Japan's gasoline generator is adopted, with high power and low fuel consumption.
Manhole Cover Cutter Machine Manufacturer – YG Machinery
Henan YG Machinery Co., Ltd is a professional machinery manufacturer in China. Currently, it mainly produces and sells road construction machinery and environmental protection construction machinery, such as mortar sprayers, shotcrete machines, fog cannon machines, hydroseeding machines, mini concrete pumps, sandblasting machines, concrete curb machines, micro excavators, etc. Contact us to get a free quote! Thanks for reading!【WhatsApp/WeChat/Phone/Skype】+86 136 1385 6800