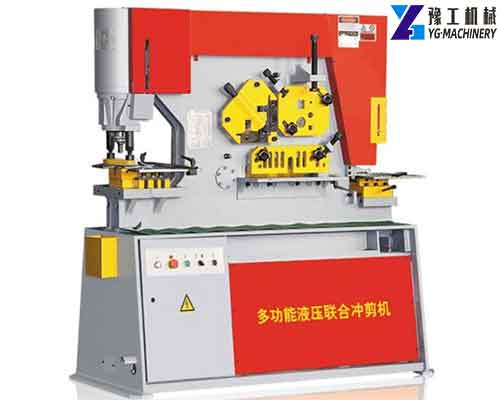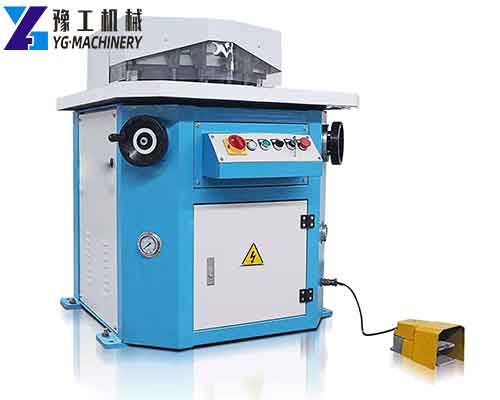 The combined punching and shearing machine is a sheet metal and profile processing equipment integrating multiple functions. Hydraulic combined punching and shearing machines are widely used in steel structure processing, storage shelves, high-voltage wire towers, telecommunications towers, street lights, advertising signs, elevators, ventilation ducts, and other civil facilities production enterprises. Q35Y series multifunctional hydraulic combined punching and shearing machine can cut and punch various steel plates, square steel, round steel, channel steel, angle steel, I-beam, etc. It is the first choice for large-scale cutting of section steel in various places and can be used for 500mm sheets below the length that are bent. Every part of the machine meets the highest quality requirements in terms of safety, function, maintenance, and performance. 【WhatsApp/WeChat/Skype/Phone】+86 136 1385 6800
Parameter of Hydraulic Combined Punching and Shearing Machine:
Model
Q35Y-15
Q35Y-16
Q35Y-20
Q35Y-25
Q35Y-30
Q35Y-40
Q35Y-50
Q35-16
Punching pressure(kN)
45
70
90
120
140
200
250
63
Max. shearing thickness(mm)
8
16
20
25
30
40
40
16
Strength of steel plates(n/m㎡)

≤450
≤450
≤450
≤450
≤450
≤450
≤450
≤450
The angle of shearing(deg)

7°
7°
8°
8°
8°
8°
8°
13°
Shearing sizes of one stroke(w*h)

(mm)

200*15

300*12

16*250

8*400

20*330

10*480

25*330

16*600

30*355

20*600

35*400

25*700

40*400

30*700

16*120
Ram stroke(mm)
60
80
80
80
80
100
100
26
Number of strokes (times/min)

10
12
16
16
12
10-20
10-20
36
Depth of throat(mm)

200
300
355
400
600
560
560
450
Punching thickness

(mm)

15
16
20
25
26
35
35
16
Max. Diameter of punching(mm)
24
25
30
35
38
40
45
28
Main motor power(kW)
3
4
5.5
7.5
11
15
18.5
4
Dimensions of machine(L*W*H)(mm)
1450*590*1620
1650*760*1780
1850*800*1930
2350*960*2100
2620*980*2380
2800*1250*2400
3000*1400*2400
1950*800*1950
Machine weight

(kg)

1200
1600
2300
4200
6200
8600
11600
2800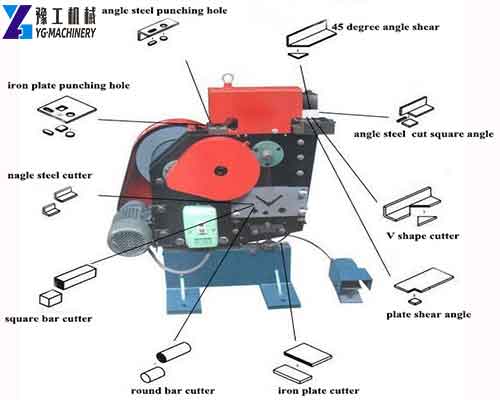 Features of Combined Punch and Shear Machine:
Using hydraulic transmission, the whole machine has a reasonable structure, lightweight, low noise, lightness, reliability, and overload performance.
The machine is equipped with a punching station, channel steel, angle steel shearing station, thick plate shearing station, round steel, square steel shearing station, and angle cutting station as standard. Accessories such as punching large holes, sheet bending, channel steel punching, blinds, and pipe-cutting corners can be purchased.
Standard is equipped with five stations and dual hydraulic workstations. Can work independently at the same time. The machine does not need any horizontal adjustment and can be used after it is placed in place. Optional CNC control system to increase automatic punching and cutting efficiency.
The machine adopts European processing technology, and the frame is welded by the whole machine. After high-temperature quenching treatment, the frame has high rigidity and high strength; the cutter is treated with a special vacuum at high temperatures to extend its service life.
Equipped with a pipe-cutting die, the pipe can be cut and beveled, with high efficiency, cost-saving, and a beautiful cutting surface.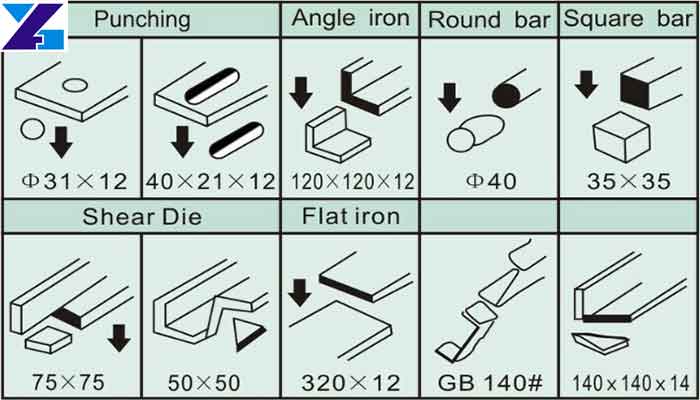 Precautions for the Use of  Hydraulic Combined Punching and Shearing Machine:
The combined punching and shearing machine should be inspected before use to see if there is any loosening of various parts, and if it occurs, it should be solved in time.
Lubricate some parts before work, start the trial run for two to three minutes, and then put it to work without any problems.
Overload is not allowed, and punching and shearing of quenched steel are strictly prohibited.
Pay attention to protective measures when working. It is strictly forbidden to wear sandals and slippers. If there is a problem during operation, disconnect the power supply in time. To
When punching and cutting, always refuel the punches to prevent the upper and lower punches from skewing.
Pay attention to the safety of your fingers when feeding the material, especially when the sheet material is not pressed by the presser foot to the end, punching and cutting are prohibited.
It is strictly forbidden to disassemble and proofread the cutting edge and punching die when driving. Don't hit punches, shears, and other parts with force.
Do not accumulate other items and a large number of flushing materials in the workplace, and must stop when adjusting and cleaning.
When the work is completed, stop and cut off the power in time to clean up the site.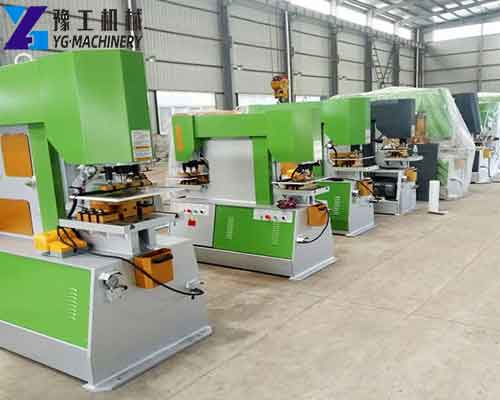 Hydraulic Punching and Shearing Machine Price – YG Machinery Manufacturer
Yugong Machinery's punching and shearing machine can be applied to a variety of fields, the work efficiency is high, and it does not consume manpower, which is the choice of many customers. In addition, our company is a very powerful steel machine manufacturer, and the price is very favorable. Rebar straightening and cutting machines, rebar bending machines, rebar threading machines,  steel bar cutting machines, rebar upsetting machines, beam bending machines, pipe shrinking machines, rebar derusting machines, automatic tapping machines, stirrup bending machines, and other machinery are very popular equipment.【WhatsApp/WeChat/Skype/Phone】+86 136 1385 6800