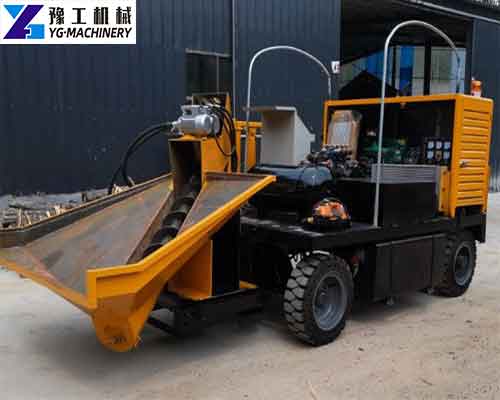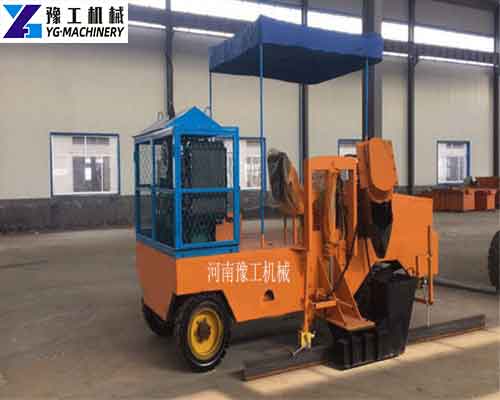 Concrete curb machine for sale in YG Machinery, also known as the curbstone sliding mold forming machines, curb and gutter machines, concrete edging machines, and curb extruders. The concrete curb machine developed by YG Machinery is the whole process of paving the kerbstone at one time in the on-site pouring construction, which can improve work efficiency and reduce labor intensity. Dry concrete can also be used for the use of plastic concrete. After the motor is vibrated and compacted, it is formed by sliding mold molding, and the vibration is continuously formed while walking. The formed curb has high impact strength and stability, and its overall strength and stability. It is unmatched by the curbstone produced in the traditional way.
This concrete edging machine is made of cement concrete to build road curbs, shoulders, and intermediate barriers. It is widely used in the molding of high-grade highways, country-level highways, and municipal road curbs. Of course, dry or wet molds and sensors can be provided according to the requirements of curb construction.【WhatsApp/WeChat/Skype/Phone】+86 136 1385 6800
Curb Machine Types:
YG-31 Curb Stone Sliding Mold Forming Machine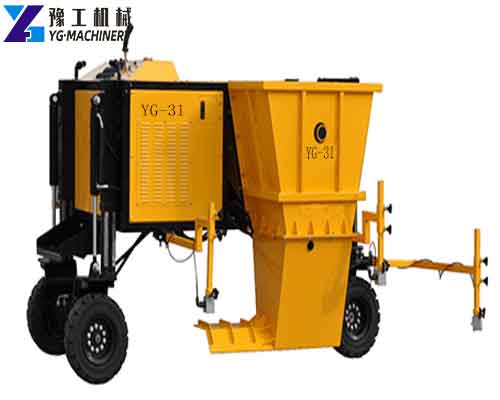 Concrete Edging Machine Parameter:
| | | | |
| --- | --- | --- | --- |
| Model | YG-31 | Excitation Force | 11KN |
| Power | 20HP/3600rpm | Control Mode | Manual/automatic |
| Fuel Tank Capacity | 60L | Power | hydraulic motor |
| Type | The gasoline engine, double-cylinder | Automatic Control | High-precision sensors are used for steering, longitudinal and transverse slopes |
| Lubricating Oil Quantity | 1.5L | Theoretical Flow | 20L/min |
| Fuel Consumption | 313g/kWh | The Theory of Hydraulic | 7MPa |
| Drive | Cycloid hydraulic motor | Paving Size | The Curb, the widest 80cm*the highest 50cm |
| Vehicle Wheel | solid tire | Paving Speed | 0-15m/min |
| Speed | 0-70m/min | Weight | 1200kg |
| Vibrating Spear | Hydraulic vibrator | Vibrational Frequency | Adjustable frequency |
| Amplitude | 1.5mm | Boundary Dimension | 2660*1970*1450mm |
YG-41 Curb Stone Sliding Mold Forming Machine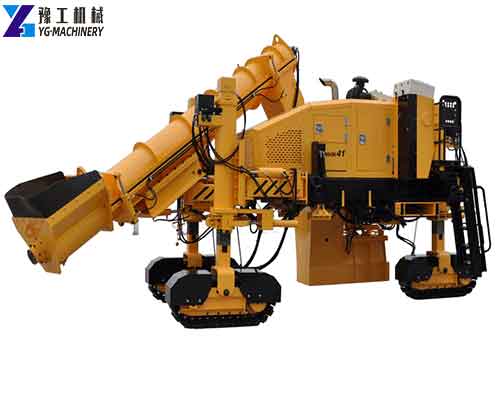 Asphalt Curb Machine Parameter:
| | | | |
| --- | --- | --- | --- |
| Model | YG-41 | Basic Width | 600mm |
| Type | Diesel engine, water-cooled, four cylinders | Maximum Width | 1600mm |
| Power | 97kw/2200rpm | The Depth of the Leveling | 150mm |
| Oil Capacity | 9L | Including Tool Diameter | 500mm |
| Driving Mode | Crawler | Maximum Lift | 760mm |
| Driving Pattern | Hydraulic Drive | Hydraulic Height Regulation | 400mm |
| Steering Modes | Synergy/yaw/front wheel/rear wheel/auto | Mechanically Adjusted Height | 360mm |
| Running Speed | 0-30m/min | Lateral Expansion | 1280mm |
| Working Speed | 0-15m/min | Hydraulic Height Control | 980mm |
| Lateral Adjustment of die | 1000mm | Mechanical Height Control | 300mm |
| Mold Height Adjustment | 400mm | Maximum Mold Width | 1500mm |
| Maximum Die Height | 1300mm | Hydraulic Vibrator Bar Connector | 4 |
| Basic Machine with Feeding Screw | 6975*2500*3420mm | | |
Concrete Curb Machine Working Principle:
The spiral blade is installed in front of the forming mold, the blade rotates continuously, and then the cement concrete is continuously pushed into the forming mold, the curbstone is extruded, and the vibrating rod is installed in front of the forming mold. The high-frequency vibration of the rod makes the cement concrete reach a certain degree of compactness, and the machine advances by its own power.
Advantages of Slipform Curb Machine:
Because the curbstone sliding mold forming machine is highly mechanized and does not require manual prefabrication. Saving labor and materials, especially in large-scale projects, the advantages of cost optimization are very obvious, and the operating speed block is on-demand with the mold for a variety of curbs/shoulders/drains and other facilities.
11 Features of Concrete Curb Machines:
The console is equipped with a powerful controller that can be automatically calculated to suit various construction requirements.
International famous brand Cummins diesel engine.
International famous brand Danfoss intelligent control variable piston pump, drive machine step-less speed walking.
American HydraForce hydraulic system control valve, intelligent control of each work activity.
Hydraulic vibrating bar, high vibration frequency, and large vibration force.
A track walking mechanism with an automatic tensioning cylinder can be released at any time to improve the life of the track.
Patented steering mechanism, flexible steering.
Each walking mode can be quickly switched to adapt to various working conditions.
Equipped with various working mechanism pressure monitors to monitor the working status in real-time.
Mold suspension and disassembly for hydraulic work, are fast and labor-saving.
Equipped with a hydraulic power high-pressure cleaning pump, can clean the machine at any time.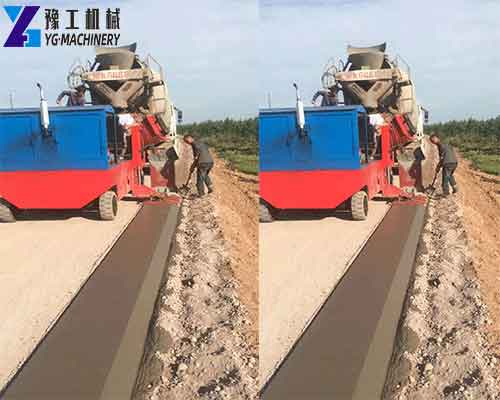 Concrete Curb Machine Manufacturer – YG Machinery Factory Price
Following the road construction and the updating process of the used mechanical equipment, it can be found that due to the improvement of the domestic road and machinery manufacturing level, the prefabricated automatic synovial membrane technology has been widely used in curbstone or shoulder work, breaking through the traditional artificial production mode. So now greatly saved unnecessary expenses greatly improved the speed and quality of construction and has brought good economic benefits and social benefits to more users. Also, our concrete curb machine had a sale in New Zealand. At YG Machinery, we have many road machinery and equipment suitable for new road construction or road maintenance, such as line marking machines, shot blasting machines, floor grinding machines, road rollers, asphalt filling machines, floor scarifiers, electric road sweepers, snowmaking machines, etc. In YG Machinery, you can definitely find the right machine for you. Our machines can be shipped as soon as possible and can be customized. Please contact us for a quote.【WhatsApp/WeChat/Skype/Phone】+86 136 1385 6800