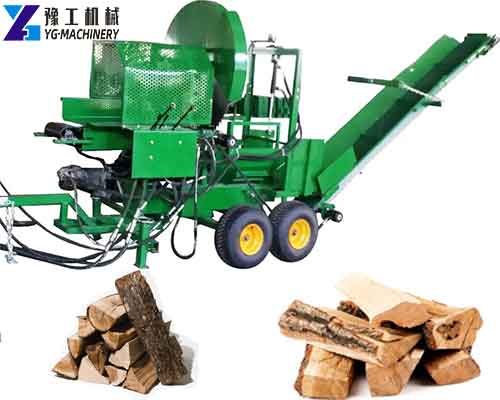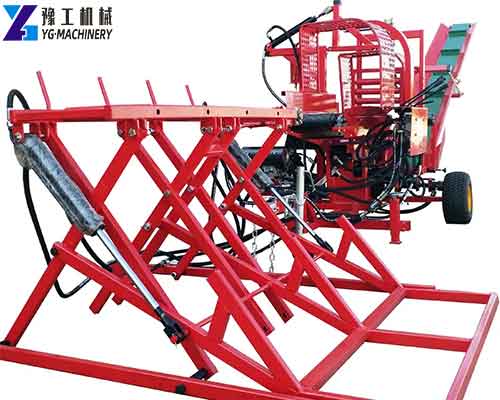 A firewood splitter machine is a very efficient and user-friendly log splitter that cuts and splits the log in one operation. Splits log up to 61cm long and 38cm in diameter. It is an excellent choice for the home, shop, farmer, or rancher who needs a compact, rugged, yet well-priced machine that can still handle logs up to 38cm(15") in diameter. Compare our machine specification with other processors, and you'll see the difference between us & others. Contact us know more machine details!【WhatsApp/WeChat/Phone/Skype】+86 136 1385 6800
Automatic Wood Splitter Technical Parameter:
Max Splitting Force
15T
20T
Cycle Time
7seconds
8seconds
Max Splitting Length
610mm
610mm
Max Splitting Diameter
380mm
400mm
Work Efficiency
4m3/h
5m3/h
Power
15HP gasoline engine
15HP gasoline engine
Engine Displacement
420cc
420cc
Fuel Tank Capacity
6.5L
6.5L
Engine Oil Capacity
1.1L
1.1L
Gross Torque
25N.m/2500rpm
25N.m/2500rpm
Firewood Conveyor
Length:3.2m
Length:3.2m
Width of belt:250mm
Width of belt:250mm
Width of chute:400mm
Width of chute:400mm
Hydraulic rotator:1set
Hydraulic rotator:1set
Chain Saw length
1.2m
1.2m
Chain Saw Rotate Speed
5600rpm
5600rpm
Sawing Speed
Adjustable
Adjustable
Oil Pump
22GMP, 2-stage
22GMP, 2-stage
Oil Tank Capacity
50L
50L
Control Valve
ONE-handle
ONE-handle
4-Directional control valve
4-Directional control valve
Tyre
12″
12″
Knife
4 ways (6 ways option)
4 ways (6 ways option)
Weight
480kg
510kg
Main Machine Package size
2200*900*1100mm
2200*900*1100mm
Conveyor Package Size
2260*960*1170mm
2260*960*1170mm
Working Principle and Application of Log Splitter Machine:
YG offers high-quality and widely demanded log splitter machines. A log splitter is a piece of machinery used for splitting firewood from softwood or hardwood logs that have been pre-cut into sections, usually on a saw bench. It uses a hydraulic piston to drive the log through a stationary blade that pulls the log up over a wedge. Wood Splitters are used to cut firewood or furniture wood very quickly saving a lot of time and energy. This machine is available at market-leading prices. The wood splitter is an important material preparation machine for papermaking, the wood-based panel industry, wood pulp processing, and other industries. This equipment can split wood with too large a diameter, too long a length, and a special shape that is not conducive to processing. , time-saving, labor-saving, reasonable structure, durable, high output, easy to operate, more secure, and so on.
Why Choose YG Firewood Splitter Machine:
Efficiency: Splitting logs by hand can be time-consuming and physically demanding. A log splitter can make the job much faster and more efficient, allowing you to split more logs in less time.
Safety: Splitting logs by hand can be dangerous, especially if you're using an axe or other sharp tools. A log splitter reduces the risk of injury, as you don't have to use sharp tools to split the logs.
Consistency: When splitting logs by hand, it can be challenging to achieve consistent results. A log splitter ensures that each log is split in the same way, producing uniform pieces of wood that are easier to use for firewood or other purposes.
Cost-effective: Buying pre-split firewood can be expensive. Using a log splitter to split your logs can be a cost-effective way to get the firewood you need for your home or business.
Convenience: Splitting logs by hand can be a messy and time-consuming task. A log splitter can make the process much easier and more convenient, allowing you to get the job done quickly and efficiently.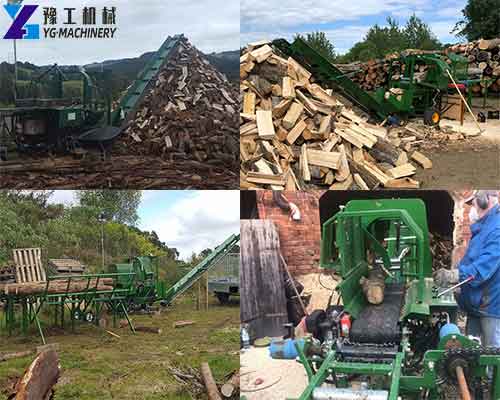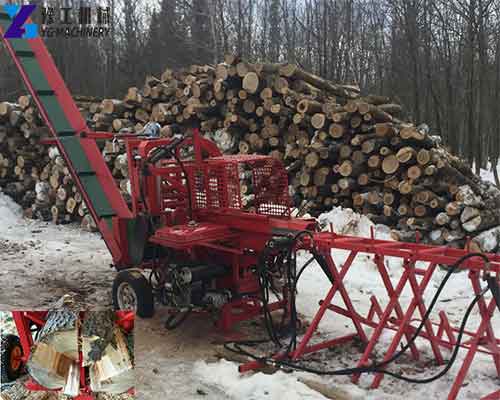 Best Firewood Splitter Machine Manufacturer – YG Machinery
When choosing want to buy your log splitter, you should be able to find a quality machine at a competitive price. Make sure the supplier can provide a proper warranty. You should ensure that the business will still be around if you have any issues in the future. YG Machinery is a company with a complete service process. It not only has professional pre-sales and after-sales services but also provides free online services. You can always contact the company at any time, and any problems can be solved quickly for you. In addition, we also have wood shredders, pile breakers, diamond wire saw machines, crawler wire saw machines, hydraulic rock splitters, high frequency wall saws, excavator hydraulic shears, mini spider cranes, excavator drum cutters, excavator crusher buckets, hydraulic breaker machines, horizontal band saw machines, CNC waterjet cutting machines, plasma cutting machines, etc. If you want to buy other machines, contact us now!【WhatsApp/WeChat/Phone/Skype】+86 136 1385 6800