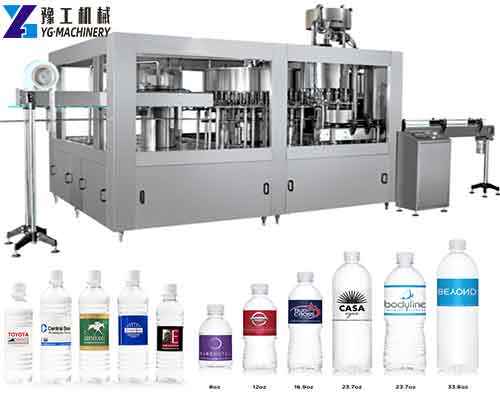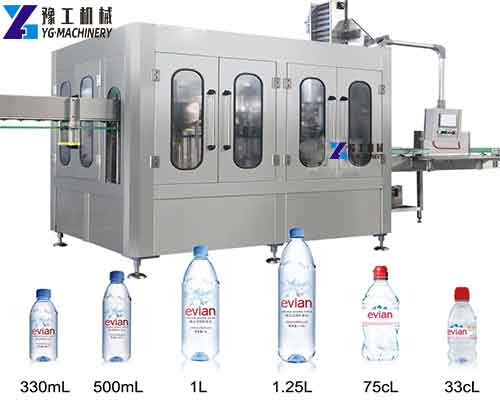 The mineral water production line equipment is to filter and sterilizes the good mineral water resources in nature, removes large particles of impurities, heavy metals, microorganisms, and bacteria in the source water, and retain the mineral trace elements that are beneficial to the human body in the source water. Then the finished mineral water is filled into the bottle and sealed, the label is affixed on the surface of the bottle, the current production date is printed, and finally packed. Want to know the water bottle machine price? Contact us now!【WhatsApp/WeChat/Phone/Skype】+86 136 1385 6800
Automatic Water Filling Machine Parameter:
Model
YG8-8-3
YG14-12-4
YG18-18-6
YG24-24-6
YG32-32-8
YG40-40-10
Capacity(for 500ml)
2000
3000-4000
6000-8000
8000-12000
13000-15000
16000-18000
Suitable bottle shapes
PET circular or square
Bottle diameter(mm)
Dia50-Dia115mm
Bottle height (mm)
160-320mm
Compressor air
0.3-0.7Mpa
Washing medium
Aseptic water
Rinsing pressure
>0.06Mpa <0.2Mpa
Application
water bottling plant sale
Total power (KW)
4.4kw
4.4kw
4.4kw
5.2kw
6.2kw
7.8kw
Overall dimensions
2.3*1.9m
2.5*1.9m
2.8*2.15m
3.1*2.5m
3.8*2.8m
4.5*3.3m
   Height
2.3m
2.5m
2.5m
2.5m
2.5m
2.6m
Weight(kg)
2500kg
3200kg
4000kg
4500kg
6500kg
8000kg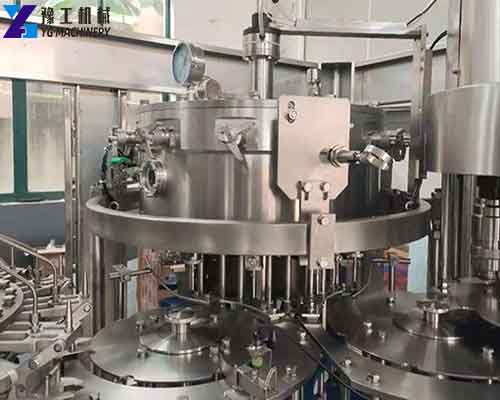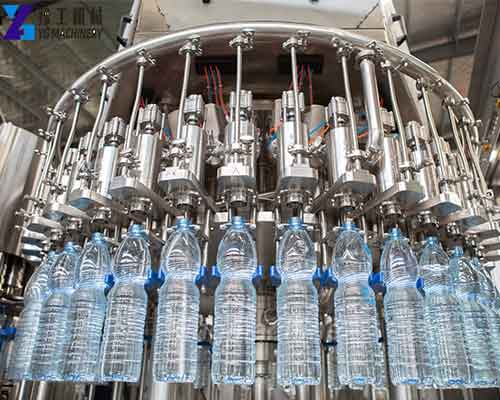 Automatic Water Filling Machine Features:
Using the wind-sent access and move wheel in the bottle directly connected technology; canceled screw and conveyor chains, enables the change the bottle-shaped become easier.
Filling way using gravity or micro pressure filling, make the speed faster and more efficient.
The machine is easy to change the shape of the bottles, which can be done by changing the thumb wheel without adjusting the height of the machine. The filling water machine case and the parts in contact with the materials are made of stainless steel which ensures a good external look and easy washing.
The specially designed stainless steel bottle washing machine clip is solid and durable, no touch with the screw location of the bottle mouth to avoid secondary pollution.
High-speed large gravity flow valve filling valve, filling fast, filling accurately, and no liquid loss.
Spiraling declines when output bottle, transform bottle shape no need to adjust the height of conveyor chains.
Host adopt advanced PLC automatic control technology, the key electrical components from famous company such as Japan's Mitsubishi, France Schneider, and OMRON.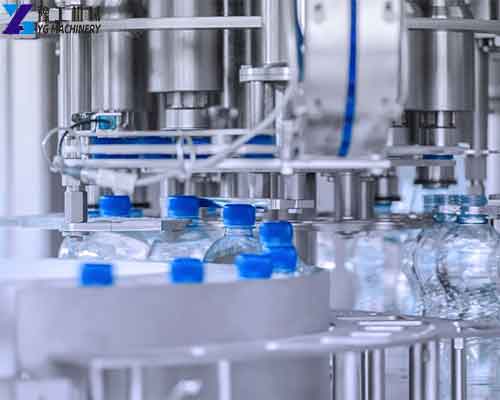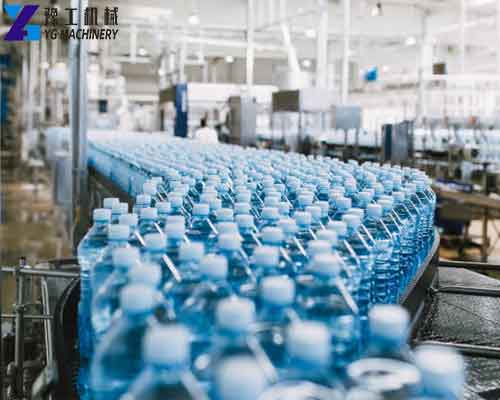 Water Bottle Machine Price – YG Machinery
Mineral water is unpolluted underground mineral water that gushes out naturally from deep underground or is artificially exposed. It contains mineral elements that are beneficial to the human body. Water treatment equipment is selected for the purpose of removing particles in mineral water. Impurities and related harmful substances are retained, and mineral elements beneficial to the human body are retained. The mineral water production line includes multiple equipment, such as bottle washing machines, filling machines, capping machines, labeling machines, etc., which we all produce; in addition, the output of the equipment can be customized according to customer needs. In addition, we also have water bottle blowing machines, round bottle labeling machines, small injection molding machines, paper cup making machines, double wall paper cup machines, paper bowl making machines, paper dish making machines, paper straw making machines, paper carton erecting machines, roll die cutting machines, paper cup printing machines, folder gluer machines, paper bag making machines, quilting machines, rewinder machines, slitter machines, and other equipment. Contact us to know more details!【WhatsApp/WeChat/Phone/Skype】+86 136 1385 6800