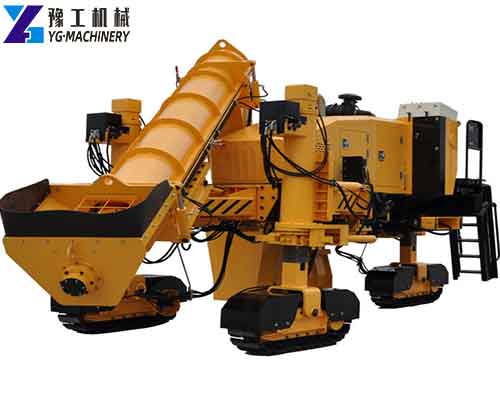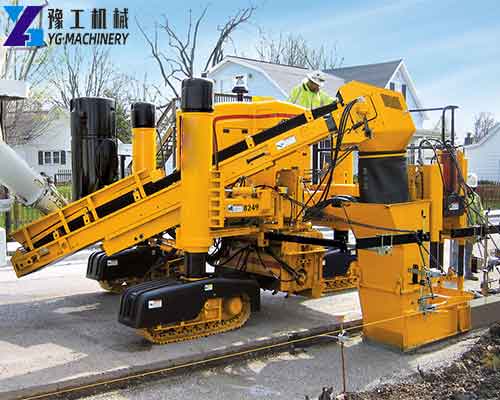 Concrete slipform curb machine for sale in YG Machinery is also called concrete curb machine, curb slip form paver, curb and gutter machine. The machine can produce concrete demarcation markers such as curbstones, shoulder stones, drainage ditches, water barriers, anti-collision guardrails, etc. of various specifications and models such as bridges, highways, green belts, etc., and all these concrete structures (The production of curbs (hereinafter collectively referred to as curbstones) is all on-site paving and forming with slip forms. Compared with the construction of traditional curbs, it eliminates the need for pre-preparation, transportation to the site, and reinstallation, which reduces the construction cost and improves the construction quality and speed.【WhatsApp/WeChat/Skype/Phone】+86 136 1385 6800
Concrete Curber Machine Technical Parameters:
YG-6

Specifications

Features

Dimension

3300mm*2100mm*1300mm, 2100kg

Compact, easy to move

Curb size

width≤900mm, height ≤500mm

Fuel

Diesel

Electronic speed control, voltage stability, lightweight, small vibration, low noise, long life.
High reliability and strong ability to adapt to the temperature.

Power

25kw

Output Voltage

380v,3 Phases

Start-up Mode

Electric Start

Rotation Speed

2000 Rpm

Radiating Way

Water Cooling

Digital Leveling System

Leveling Scope:±40mm

Automatic temperature adaptation
Voltage overload protection

1.3-26m/Min

Imported CVT
(continuously variable transmission)
Adjust the machine to the most suitable state

Hopper Capacity

0.9m³

A bigger volume reduces the number of shutdowns caused by insufficient feeding

Operation Mode

Manual Control, Remote Control

Support short-range self-transition
(maximum travel speed to 26m/min)

Control Mode

Steering: Automatic, Manual.

Control linear and level height precision

Height: Automatic, Manual

Drive Mode

Two Back Wheels Drive

Adapt to the more complex working conditions

Self-Balancing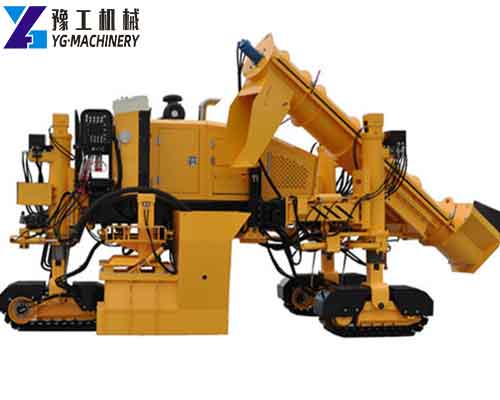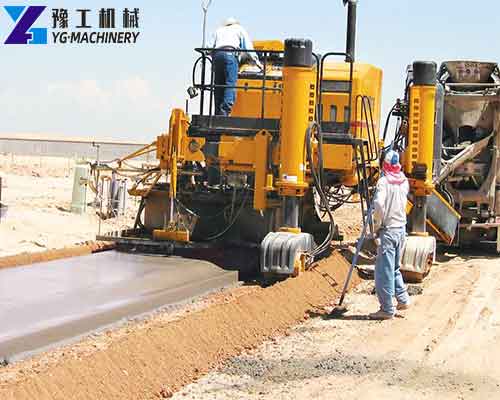 Features of YG Curb Stone Slipformer Making Machine:
Curb slip form machine construction and new construction techniques for cast-in-place curbs and side curbs are replacing the traditional cement concrete curbs and side curbs that are prefabricated and then paved. It has the advantages of good rigidity, high strength, smooth surface, beautiful appearance, uniform slitting, and no need for prefabricated sites and handling losses, and has been widely used. The use of new technologies relies on advanced construction equipment. The curb slipform machine is a product of modern technology, with fast construction speed, good technology, and labor-saving. It has received wide acclaim from the construction staff.
Application of Concrete Paver Machine:
With the development of the highway industry, the construction scope of the concrete curb slipform forming machine has been expanded a lot, and the slipform paving space is larger, which is specially used for lateral precision paving of various cement concrete structures. From smart slipform paving simple curbs and drainage ditches to ultra-high-end water collection tanks, ultra-high anti-collision guardrails, ultra-wide drainage ditches, etc. that can be constructed with high difficulty, it can be used for paving rural roads, high-speed rail support layer paving, and airports. Tarmac paving, large pores, site hardening, etc. I believe that after continuous development, the development of concrete curb slip form forming machines will get better and better. Large-scale concrete curb slipform forming machines will also follow the industry trend and strive to create high-quality concrete curb slipform pavers.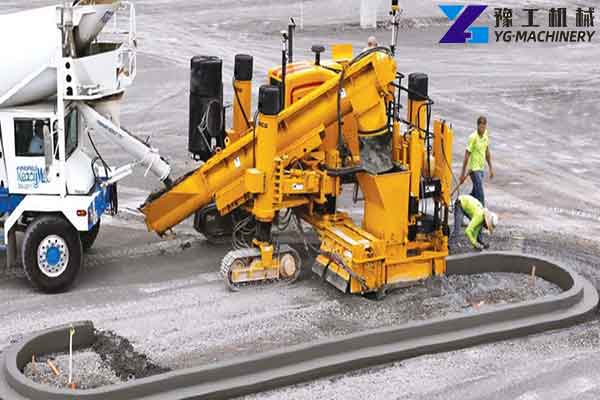 Slipform Curb Machine for Sale in the USA – YG Machinery Manufacturer
YG Machinery's slipform curb machine for sale in the United States. As the world is developing rapidly now, there is a saying: To get rich, build roads first. Therefore, the road machinery of YG Machinery has been particularly popular. And there are many customers who will purchase our equipment multiple times for the second time. In addition to the best-selling curb and gutter machines, we also have shot blasting machines, road marking machines, floor grinders, floor scarifier machines, road rollers, asphalt filling machines, road sweepers, trowel machines, concrete scrabblers, and so on. Please contact us for information.【WhatsApp/WeChat/Skype/Phone】+86 136 1385 6800