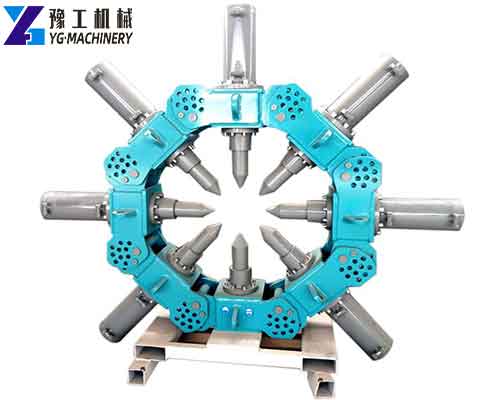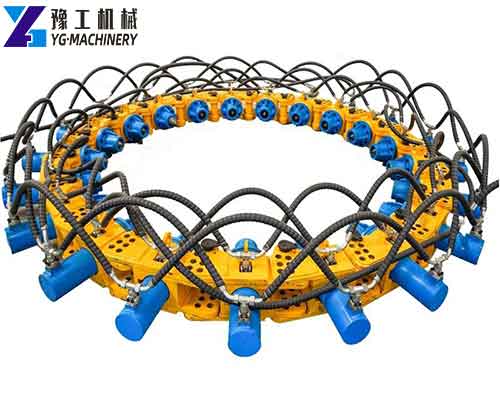 The hydraulic pile breaker is composed of modules, which can be installed and disassembled by themselves according to the diameter of the pile head to be broken. It is installed at the front end of the excavator or crane, and the power of the excavator or hydraulic station is used to break the pile, mainly to break the solid cast-in-place pile and the solid prefabricated pile. The pile breakers of the YG brand have been sold to Malaysia, Malta, France, Guyana, India, Pakistan, the Philippines, the United States, New Zealand, Vietnam, Thailand, Russia, and other countries, and have received much praise. If you are interested, please contact me now.【WhatsApp/WeChat/Phone/Skype】+86 136 1385 6800
Hydraulic Pile Breaker Parameter:
Module Number
PCS
4
8
9
10
11
12
13
14
15
16
17
18
Combination total weight
KG
1600
2640
2970
3300
3630
3960
4290
4620
4950
5280
5610
5940
Pile diameter range
mm
400-600
600-800
800-1000
1000-1150
1150-1300
1300-1500
1500-1650
1650-1800
1800-1970
1970-2200
2200-2360
2360-2500
Hydraulic excavator
T
20T-30T
30T-40T
Hydraulic system/pump station
Max.Thrust
300KN
Max.

Cylinder required

20L/min
Machinery Tonnage
≥20T
Location pin

Φ35

Max.

Cylinder Trip

300mm
Chisel diameter
110mm
Single

module weight

335KG
Max.

Cylinder Pressure

300MPa
Max.

Hoist Capacity

≤500mm
Single

module

size

1015*865*340mm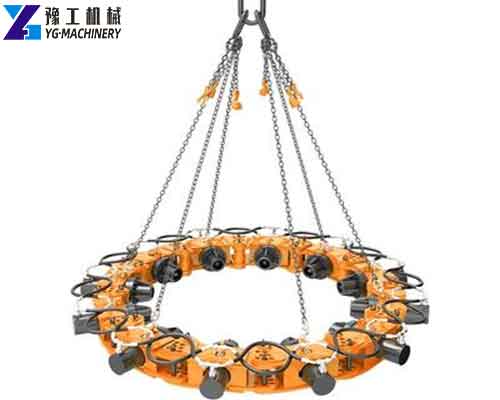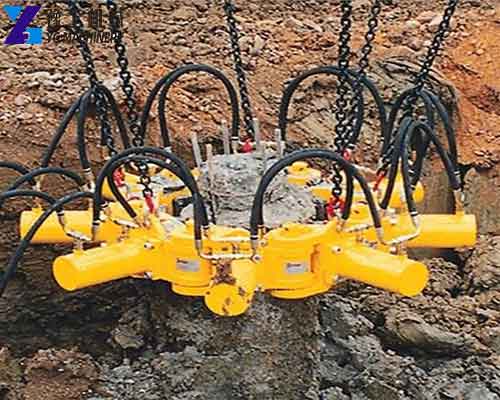 8 Features of Hydraulic Pile Cutter:
Why Choose YG Hydraulic Pile Breaker?
The hydraulic pile breaker is a new type of pile-breaking equipment that replaces blasting and traditional breaking methods. Today's construction requires the use of non-polluting, pollution-free, high environmental protection, and high safety factor engineering construction technologies on the site. Those using the original construction technology have been banned on many occasions, or cannot be used at all. It is a new, fast, and efficient concrete structure demolition tool invented by combining the advantages of the above-mentioned various demolition equipment and the characteristics of the concrete structure itself. Greatly reduce the labor intensity of workers and improve work efficiency. Combined with the demolition method of the concrete pile cutter, it takes only a few minutes to cut off a pile head. It does not produce pressure waves, vibration, noise, and dust when crushing concrete. The machine has many advantages such as safety, high efficiency, and energy saving in the field of concrete demolition. The labor cost in developed countries is relatively high, so at the beginning of piling, the technical requirements of the pile-cutting machine were considered, and the entire pile-cutting process was included in the entire pile work process. The pile-cutting machine is a mature product and construction technology. Features: It adopts non-blasting technology, clean, silent operation, no environmental disturbance, vibration, impact, flying stone, dust, or gun sound, which is an economical, safe, and environmentally friendly operation method.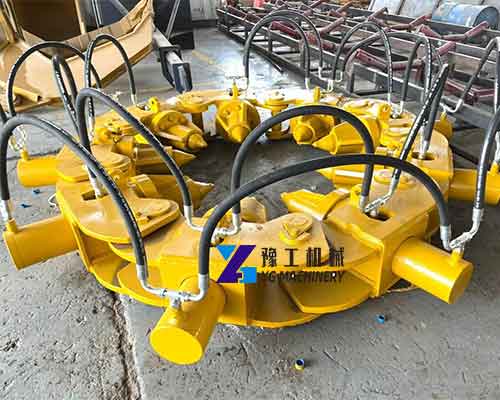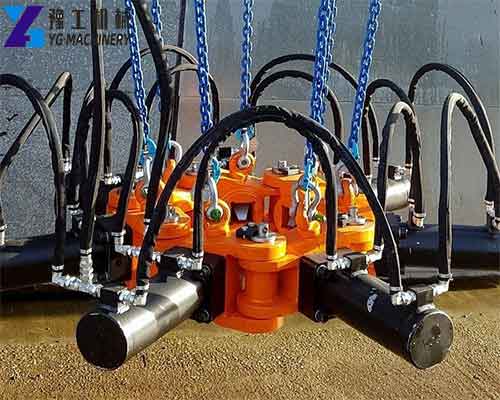 Hydraulic Pile Breaker for Sale in YG Machinery Manufacturer
With the development of hydraulic technology, pile breakers have gradually appeared in people's field of vision. During the construction process of the pile breaker, the operation is simple, high efficiency, low noise, and low cost, and it is suitable for pile group construction projects. Therefore, the pile breaker has also become one of the most popular products of YG Machinery. Recently, many customers from Malaysia, France, India, etc. have come to our factory for on-site inspection to see our company, the size of the factory, and the production process. Our staff is professional and our aim is to serve every customer well. Therefore, our price must be reasonable. In addition, we have many other machines, hydraulic wire saw machines, stone wire saws, hydraulic wall saws, electric wall saws, high-frequency wall saws, hydraulic rock splitters, excavator hydraulic shears, excavator rock splitters, excavator drum cutters, excavator crusher buckets, hydraulic breaker machines, mini spider machines, firewood splitter machines, horizontal band saw machines, etc. Contact us now!【WhatsApp/WeChat/Phone/Skype】+86 136 1385 6800