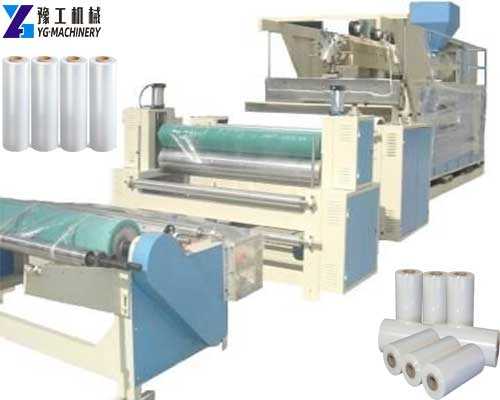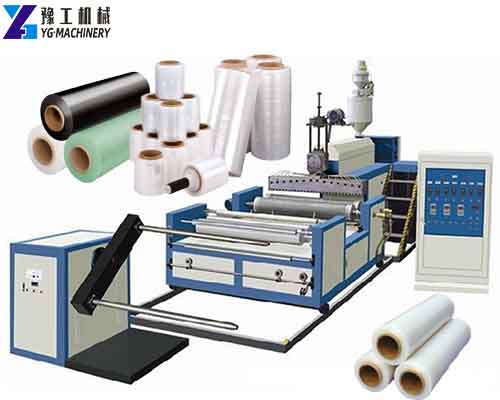 A casting machine refers to the special equipment for making cast film. Because it is the subsequent process of flat extrusion films, such as printing and compounding, it is very convenient, so it is widely used in the packaging of food, medical supplies, textiles, flowers, and daily necessities. Want to know more about cast film machines? Contact us now!【WhatsApp/WeChat/Phone/Skype】+86 136 1385 6800
1500mm Stretch Film Machine
1000mm Stretch Film Machine
500mm Stretch Film Machine
Model
YG-90/70-1500
YG-90/55×2-1500
YG-70-1000
YG-70/55-1000
YG-55-500
YG-55/55-500
Screw diameter
70/90mm
55x55x90mm
70mm
55/70mm
55mm
55x2mm
L/D ratio of screw
30:1
30:1
30:1
30:1
30:1
30:1
Width of T-Die
1750mm
1750mm
1250mm
1250mm
650mm
650mm
Width of film
1500(500X3)mm
1500(500X3)mm
1000(500X2)mm
1000(500X2)mm
500mm
500mm
Thickness of film
0.01-0.05mm
0.01-0.05mm
0.01-0.05mm
0.01-0.05mm
0.01-0.05mm
0.01-0.05mm
Structure of film layers
A/B/A
A/B/C,A/C/B/C/A
A
A/B, A/B/A
A
A/B
Max output
200kg/h
220kg/h
90kg/h
110kg/h
25-40 kg/h
35-55kg/h
The linear speed of machinery
150m/min
150m/min
50-100m/min
50-100m/min
50-100m/min
50-100m/min
Total power
125kw
140kw
50kw
80kw
40kw
65kw
Dimension(LxWxH)
12×2.5x3m
12×2.5x3m
8x4x3m
8x4x3m
7x4x3m
7x4x3m
Weight(about)
9T
10T
6T
7T
3T
4T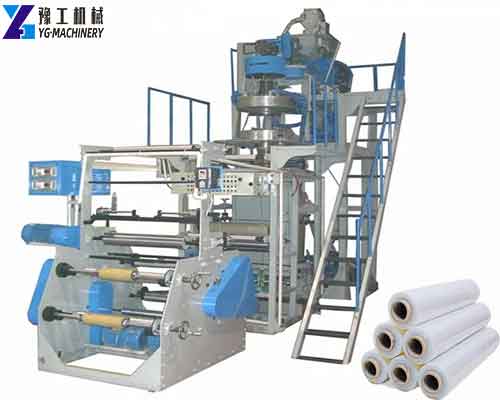 This machine can make the machine use film and hand-use film, widely used in packing cargo.
Stretch film has good shrinking memory and self-sticky function, preventing goods from loosening and collapsing during transportation.
The perfect transparency and tensile strength of this film keep cargo clean and safe.
Casting film is suitable for packaging large pieces, and most of the cling film packs small pieces, so the quantification of stretch film is large, and it is mostly operated by two workers.
The thickness of the cast film is thicker than that of the plastic wrap, and the size is larger than that of the plastic wrap. The generally large size of household plastic wrap is 30cm wide and about 10 um thick; the generally large size of cast film is 50cm wide and about 20 um thick.
Casting film is more stretched than cling film. Casting film is directly blown from LDPE by a blow molding machine, and its stretch ratio can reach 300%-500%. At the same time, the plastic wrap is sticky to the item, while the cast film is self-adhesive.
Generally, the cast film is usually a 3-inch large tube core, and the plastic wrap is a small tube core. Because plastic wrap is used in many households, it is more convenient to tear it by hand.
Casting film is industrial grade and can indirectly contact food, while the environmental protection of plastic wrap is food grade and can directly contact food.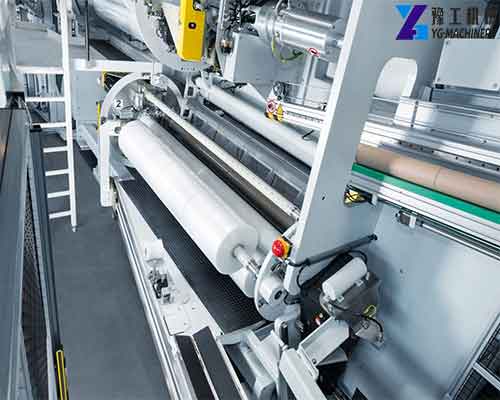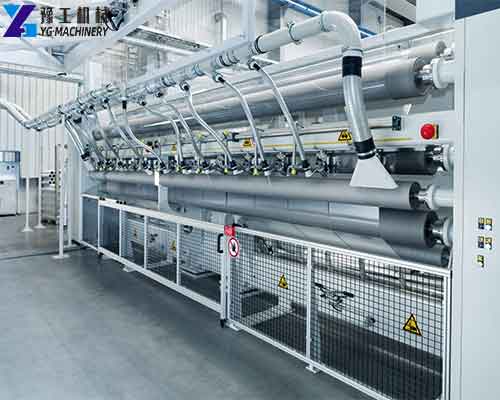 Cast Film Machine Price – YG Machinery Manufacturer
Our cast film portfolio offers the right machine for your unique production needs: from basic solutions for standard products to highly customizable solutions for the production of demanding products. With our unique cast film extrusion technology, we are happy to support you in choosing the ideal machine for your specific needs!
Also, we have other hot-sale machinery, glove making machines, face mask making machines, balloon making machines, condom making machines, wet wipe making machines, disposable cup making machines, paper bag making machines, tissue making machines, paper bowl making machines, paper straw making machines, paper dish making machines, paper carton erecting machines, lunch box making machines, egg tray making machines, etc. Contact us now!【WhatsApp/WeChat/Phone/Skype】+86 136 1385 6800