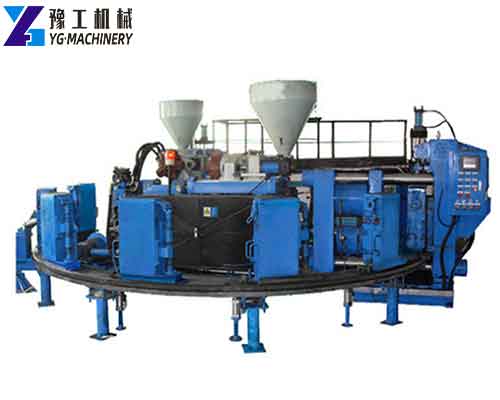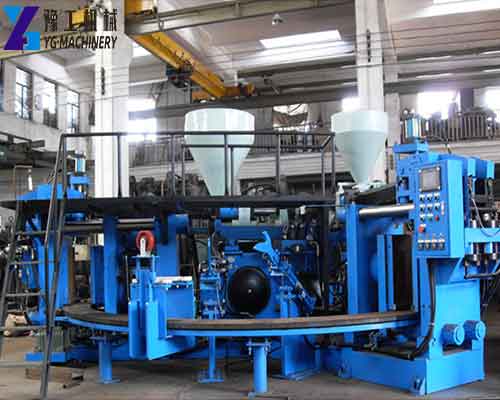 Rain boots/shoes are a kind of rubber or plastic overshoes that reach the ankles when it is raining and muddy. They are excellent equipment for traveling on rainy days. It can also be applied to fire fighting, engineering sites; food processing plants, dust-free workshops, sanitation workers, cleaners, etc. It has a wide range of uses, for which we have also developed a rain boot production line. If you are interested in a PVC shoe injection moulding machine, please contact us.
We also have a fully automatic turntable single-color rain boot injection molding machine; a fully automatic turntable two-color rain boot injection molding machine; a fully automatic turntable three-color rain boot injection molding machine; we can produce three different types of a single color, two-color, and three-color rain boots. Our dry mixer, color mixer, air compressor, cooling tower, and plastic crusher can also be purchased separately.【WhatsApp/WeChat/Phone/Skype】+86 136 1385 6800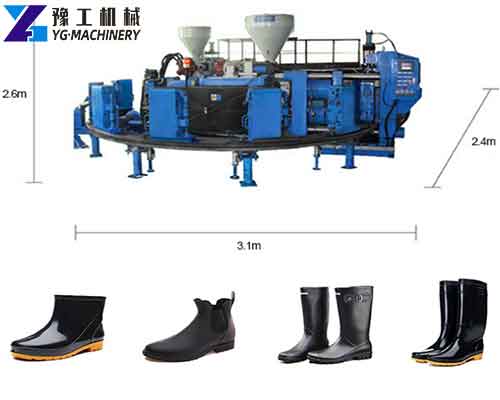 Rain Boots Machine Parameter:
| | | |
| --- | --- | --- |
| Model | YG-PX | YG-SX |
| Raw Material | PVC | PVC |
| Motor | 3phase asynchronous motor | AC permanent magnet servo motor |
| Motor Power | 22&11kw | 15&8kw |
| Electrical Heat | 9&8kw | 9&8kw |
| Disk Diameter | 4.2m | 4.2m |
| Stations | 10 | 10 |
| Machine Size(L*W*H) | 5.1×4.2×2.6m | 5.1×4.2×2.6m |
| Screw Diameter | 85&55mm | 85&55mm |
| Injection Volume | 1077&356g | 1077&356g |
| Mold Size | 680×250×500mm | 680×250×500mm |
| Clamping Force | 300&60tons | 300&60tons |
| Output | 80 pairs/h | 80 pairs/h |
| Weight | 17T | 17T |
6 Features of Shoes Molding Machine:
This machine is suitable for the production of single and double-color crystal rain boots, rocking shoes, and labor insurance shoes.
The whole machine adopts fully automatic computer control, PLC plus human-machine interface, simple operation, and good affinity, which can independently and accurately set the process of different molds.
The machine is solid, the lamping force is large, the mold adjustments are convenient and the product has wide adaptability.
The injection is controlled by an electronic ruler, the measurement accuracy is high, and the production of the product is stable.
Configure full servo system, high-quality hydraulic components, fast response, low oil temperature, high energy saving, and long service life.
A variety of robots can be added to reduce labor intensity.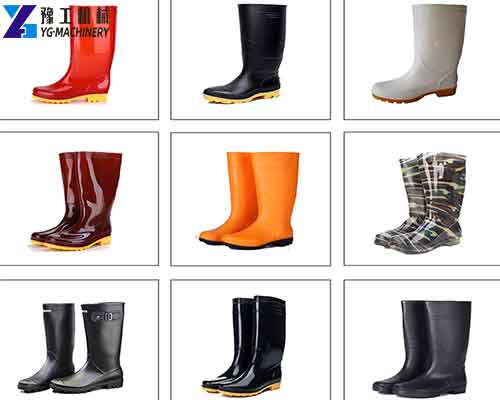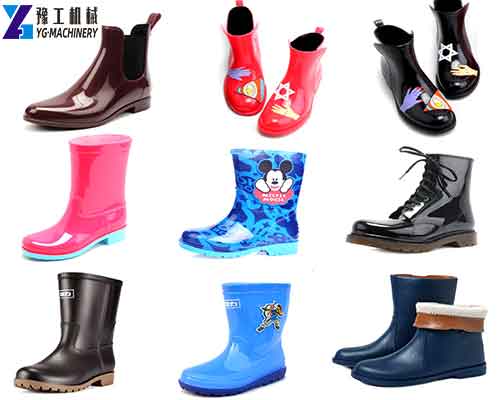 Rain boots are classified by material: rubber rain boots, PVC rain boots, and EVA rain boots (EVA: ethylene-vinyl acetate copolymer).
EVA soles have high resilience and tension resistance, high toughness, good shock resistance, cushioning performance, excellent heat insulation, heat preservation, cold resistance, and low-temperature performance, resistance to severe cold and exposure, closed cells, good sound insulation, closed-cell structure, no It has good water absorption, moisture resistance, and water resistance, resistance to seawater, grease, acid, alkali, and other chemicals, antibacterial, non-toxic, odorless, and pollution-free. Mainly used in foam shoe materials, functional shed films, packaging molds, hot melt adhesives, wires and cables, toys, and other fields.
Main Structure of Rain Boots Production Line:
Rainboot injection molding machine: rain boot molding.
Mixer: heating and mixing raw materials.
Color mixing machine: mixing and mixing toner.
Crusher: recycling waste products.
Air compressor: provides air to the production line.
Cooling tower, water pump: provide circulating cooling water to the production line.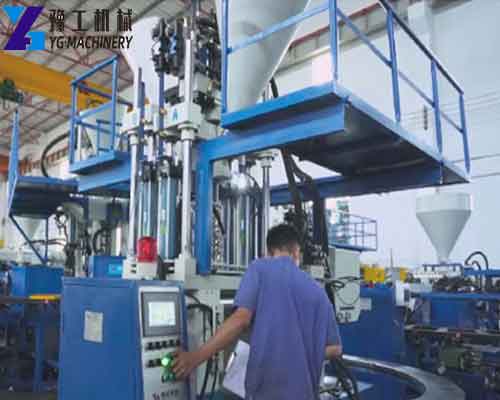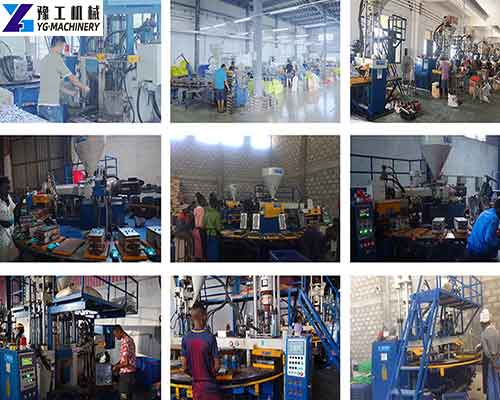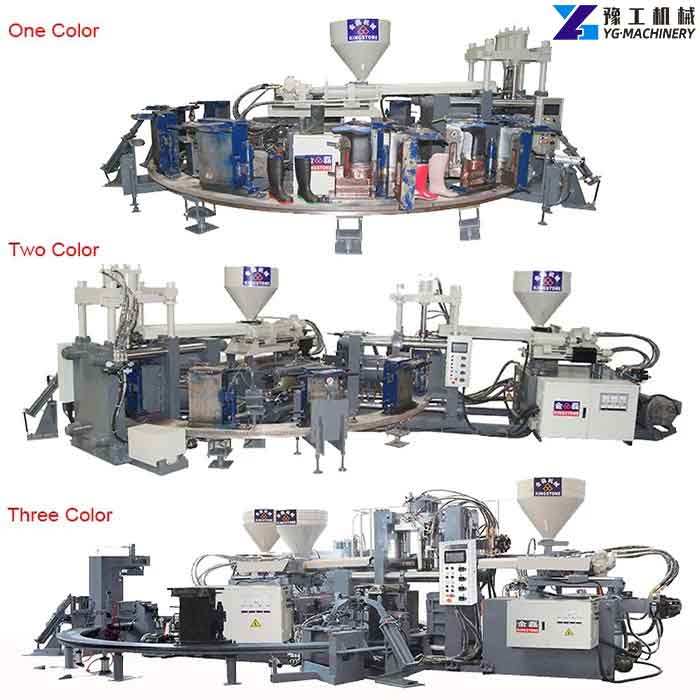 Footwear Injection Moulding Machine Performance Characteristics:
Specializing in the production of plastic PVC/TPR rain boots, rice transplanting shoes, and labor protection shoes of various heights for men and women of different heights, such as single-color, two-color, and three-color thermoplastic. (Thermoplastic elastomer is not rubber (also commonly known as TPE, TPR). It is a plastic material. The material can be formed by heating and cooling. Processing methods such as injection, extrusion, blow molding, infusion, etc., the material can be 100% recycled! )
Two-stage pressure control injection system and the temperature of the material pipe adopt PID four-stage control to ensure good quality.
Pneumatically assisted demolding makes it easier to take out the product.
Usefully automatic computer and human interface control; original imported sealing ring, hydraulic components, etc.
Specially made powerful oil cylinders with double clamping. Ensure the quality is perfect. The turntable adopts a fully automatic high and low-speed wheel drive, which is more stable and fast.
The latest advanced device for fully automatic switch molds saves manpower and improves production efficiency.
PVC Shoe Injection Moulding Machine Manufacturer-YG Machinery
YG Machinery is a manufacturer of rain boots production lines. There is no middleman, our price must be the most suitable for you. At the same time, our company also has small injection molding machines, vertical injection molding machines, disposable cup making machines, paper bowl making machines, paper straw making machines, paper dish making machines, paper carton erecting machines, paper cup printing machines, roll die cutting machines, paper bag making machines, egg tray making machines, sanitary napkin making machines, small sanitary napkin machines, diaper making machines, wet tissue machines, shoe cover making machines, surgical cap making machines, disposable slipper machines, balloon making machines, condom making machines, etc. If you are interested in any machine, you can contact us. We will reply to you as soon as possible.【WhatsApp/WeChat/Phone/Skype】+86 136 1385 6800