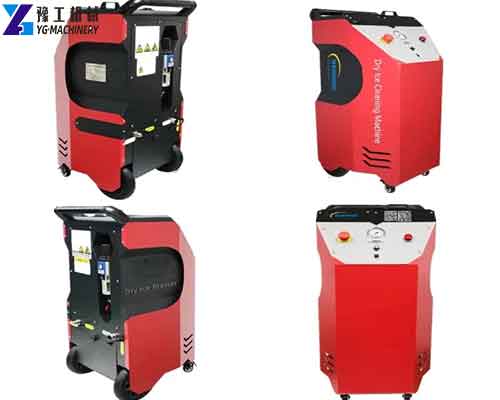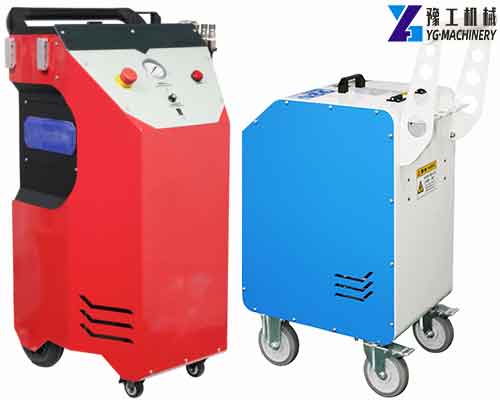 The dry ice blasting machine is a cleaning machine. And the dry ice blasting machine price is factory direct, so it is cheaper than other companies. The cleaning system sprays the dry ice blasting machine's dry ice particles to the working surface to be cleaned through high-pressure air. It uses the physical reaction of temperature difference to separate different substances at different shrinkage speeds. With the advancement of industrial automation and the increase in labor costs, the demand for the dry ice blasting equipment industry is increasing, which can be applied to many industries. If you are interested, please contact us to know more machine details.【WhatsApp/WeChat/Phone/Skype】+86 136 1385 6800
Dry Ice Blasting Machine Parameter:
| | | | | |
| --- | --- | --- | --- | --- |
| Model | ICE-JET 3.0 | ICE-JET 6.0 | ICE-JET 15 | ICE-JET 40 |
| Dry Ice Capacity | 3KG | 6KG | 15KG | 40KG |
| Dry lce Consumption | 20-50KG/H | 20-50KG/H | 30-100KG/H | 30-100KG/H |
| Supply Pressure | 3-10bar | 13-10bar | 3-10bar | 3-10bar |
| Air Consumption | 1-2m³/min | 1-3m³/min | 1-4m³/min | 1-5m³/min |
| Weight | 40KG | 50KG | 65KG | 80KG |
| Dimensions | 460x340x750mm | 460x350x850mm | 550x445x985mm | 650x550x1000mm |
| Total Power | <500W | <800W | <800W | <800W |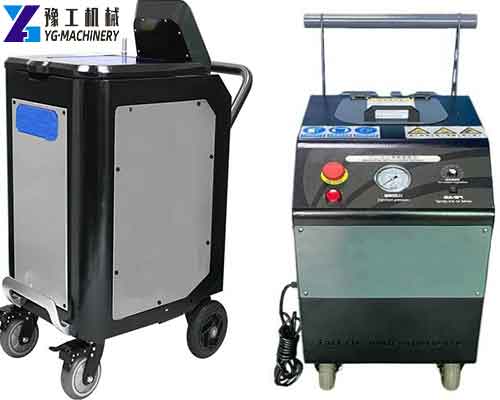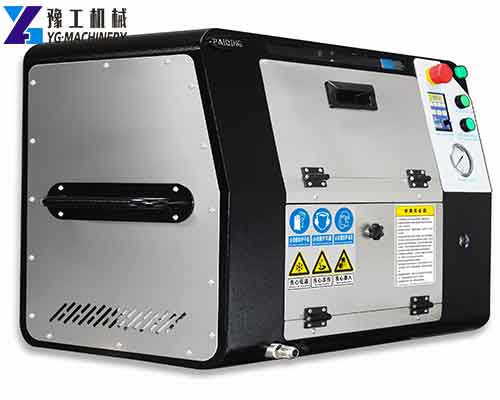 Dry Ice Blaster Working Principle:
When the dry ice particles at -78 degrees Celsius touch the surface of the dirt, it will produce an embrittlement explosion phenomenon, which will shrink and loosen the dirt, and then the dry ice particles will instantly gasify and expand 800 times, producing a strong peeling force, quickly removing the dirt, Thoroughly peel off from the surface of the object, so as to achieve fast efficient, safe and energy-saving cleaning effect. The carbon dioxide used in dry ice blasting comes from industrial waste gas, high-altitude air separation, etc. Dry ice blasting itself does not produce carbon dioxide.
Application of YG Dry Ice Blasting Equipment:
Cleaning of tire molds, polyurethane molds, polyurethane molds, polyethylene molds, PET molds, hot core boxes for casting, cold core boxes, injection molds, alloy die-casting molds; cleaning of main fans, air compressors, hoods, blowers, etc.; heating Cleaning of furnaces, reactors, heat exchangers, compressors, storage tanks, boilers, and other pressure vessels.
Why Choose YG Dry Ice Cleaning Machine: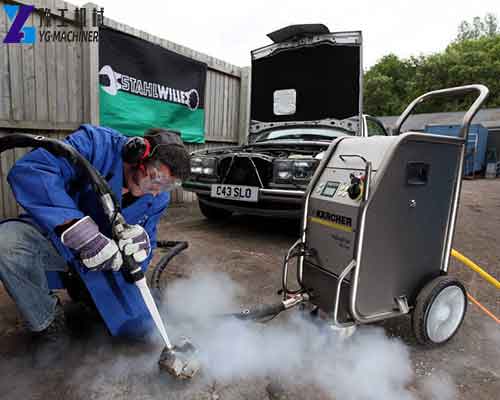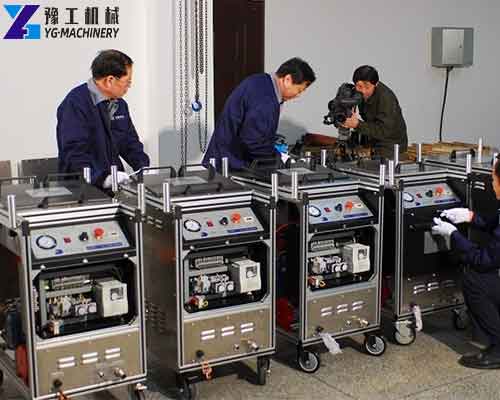 Dry Ice Blasting Machine Price – YG Machinery Manufacturer
The dry ice blasting machine is non-toxic and harmless to the human body, does not produce secondary pollution after cleaning, can kill bacteria and inhibit the growth of bacteria, and protect the environment. The dry ice blasting machine has no damage to the circuit, control components, and switches. After cleaning, the possibility of equipment rusting is also greatly reduced compared to water cleaning. In addition, because YG Machinery has a fixed customer base, our prices are very favorable for new and old customers. What we need is long-term cooperation with customers, so our quality control will be very strict. The machine must adopt the most advanced technology and constantly upgrade our equipment in combination with customer feedback, so as to give customers a better experience. In addition, we have fog cannon machines, mortar sprayers, shotcrete machines, GRC machines, hydroseeding machines, sandblasting machines, gypsum sprayer plaster machines, concrete pumps, concrete mixer pumps, micro excavators, small backhoe loaders, electric forklifts, wood shredder machines, balloon making machines, etc. Want to know more machine details? Contact us now!【WhatsApp/WeChat/Phone/Skype】+86 136 1385 6800