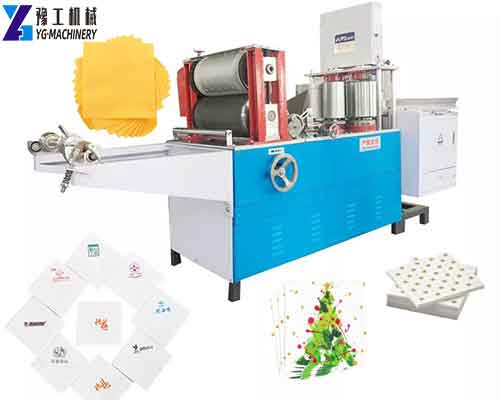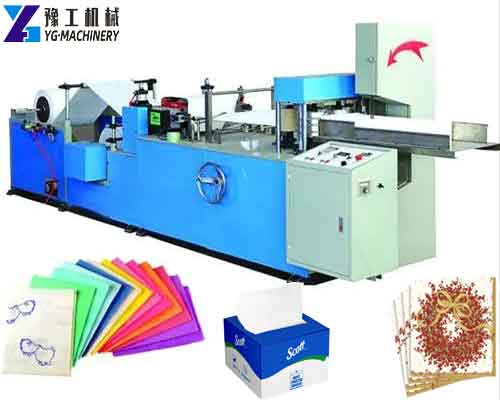 A napkin paper machine is a machine used to make restaurant paper. The main thing is to emboss, fold, and cut the cut paper into square napkins or long paper napkins. The entire processing is done by a napkin machine. Napkins include facial tissue, wet tissue, and the like. Napkins are sanitary products that people are in close contact with and use more frequently in their daily lives. Of course, the consumption will be very large. It is also a good idea if you have the idea to invest in a napkin production line. Contact us now!【WhatsApp/WeChat/Phone/Skype】+86 136 1385 6800
Napkin Paper Machine Technical Parameter:
| | |
| --- | --- |
| Roller surface length | 1080/1270/1480/1780/2100 (mm) |
| Effective length | 1060/1250/1460/1750/2080 (mm) |
| Fan power | 15/15/18.5/18.5/22 (kW) |
| Motor power | 3/4/4/5.5/7.5 (kW) |
| Folding speed | 500-1000 sheets/minute/row |
| Diameter of base paper | ≤1200 (mm) |
| Diameter of the original paper core | 3 "(76.2 mm) |
| Power supply | 380V/50Hz |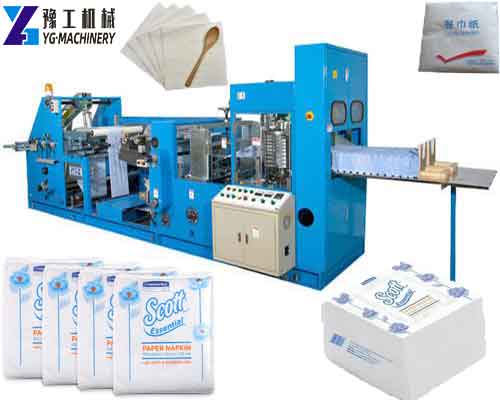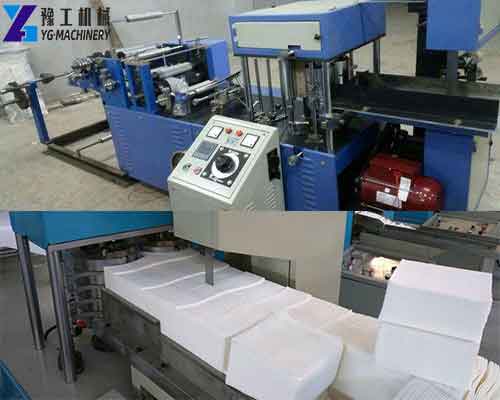 8 Features of YG Tissue Paper Machine:
The highly automated production process improves production efficiency and reduces labor costs.
Imported photoelectric sensor switch, more precise action, and smoother operation.
Imported frequency converter, more sensitive speed control response.
Automatic stacking device, stacking according to the set number of sheets, controlled by a high-precision induction switch, and conveyed to the conveyor belt of the packaging machine.
Fully automatic roll film three-dimensional packaging and forming, using turntable forming the finished product packaging is more square.
Photoelectric tracking of incoming materials lowers the film, and the film can not be idling to save materials.
The jam-stop function can better protect the equipment and reduce the loss of materials.
Adjustable packaging module, easy-to-change specifications.
Why Buy YG's Napkin Paper Machine?
For the purpose of making the napkin making machine available in the market, we engage in the utilization of high-grade raw materials and modern machines, as per the set industry norms and guidelines. Owing to this, the product is known to have superior performance and longer service life. In addition, the offered product with its standardized quality and reasonable pricing is widely acclaimed and asked for. Based on our machine's design and producing capacity, the machine is mainly used to produce disposable tissue paper. According to different demands, it is able to produce different color paper napkins, and the embossing design and print design can be decided by your requirements. It is especially applied in printing patterns, brands, etc. It is made up of speed regulation technology, a conveying system, a printing, an embossing system, a folding system, a counting system, a cutting system, etc. It can be used with pneumatic working parts, pure, and various color printing systems according to the consumers' demand.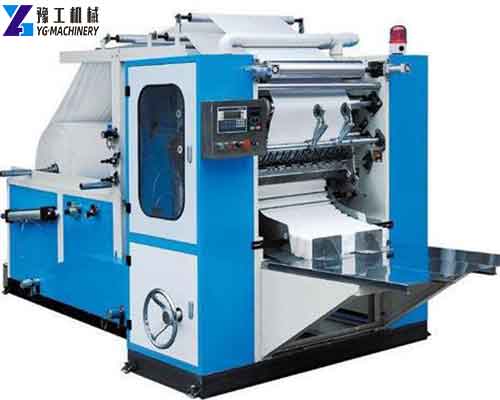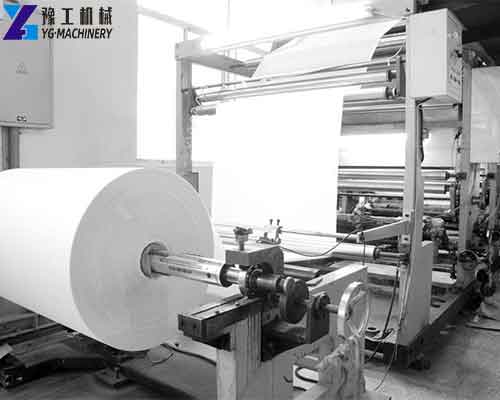 Napkin Paper Machine Price – YG Machinery Manufacturer
As you know, paper napkins are widely used in life, More and more tissue paper manufacturers investing in creating paper napkin machines. As a top-brand tissue machine manufacturer, We can provide you a paper napkin-making machines at competitive market prices. In addition, we also have tissue-making machines, A4 paper-making machines, kraft paper-making machines, corrugated paper-making machines, wet wipe machines, sanitary napkin-making machines, diaper-making machines, paper bag-making machines, nonwoven bag-making machines, disposable cup making machines, paper bowl making machines, paper straw making machines, aluminum foil container machines, cast film machines, egg tray making machines, disposable slipper machines, balloon making machines, condom making machines, glove making machines, shoe cover making machines, etc. Contact us now!【WhatsApp/WeChat/Phone/Skype】+86 136 1385 6800