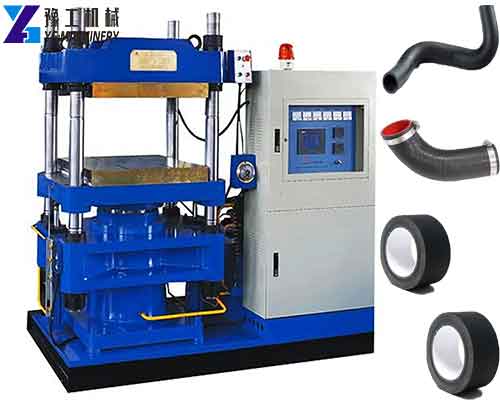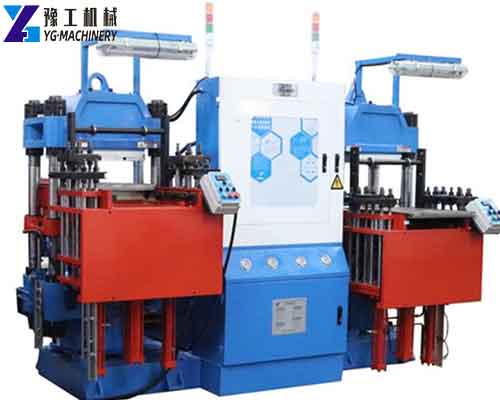 The rubber vulcanizing machine also called hot heating vulcanizing machine, rubber compression molding machine, rubber molding machine, hot pad press, or rubber vulcanizer is a traditional and old method of making rubber parts in the world, and also the most economic way to make rubber products. The rubber vulcanizing machine is a machine for vulcanizing various rubber and plastic products. It has functions such as timing clamping, automatic pressure replenishment, automatic temperature control, automatic timing, and alarm when the time comes. The vulcanizing machine is divided into three forms: electric heating, steam heating, and heat conduction oil heating. Want to know more machine details? Contact us now!【WhatsApp/WeChat/Phone/Skype】+86 136 1385 6800
Rubber Vulcanizing Machine Parameter:
Model
YG-D/Q

350X350X1(2)

YG-D/Q

400X400X2

YG-D/Q

500X500X2

YG-D/Q

600X600X2

YG-D/Q

750X850X2(4)

Nominal pressure(MN)
0.25
0.50
0.60/0.80
1.00
1.60
Plate size(mm)
350*350
400*400
500*500
600*600
750*850
Plate clearance(mm)
125
125
125
125
125
Working layer number
1(2)
2
2
2
2(4)
Plate unit pressure(Mpa)
1.56
3.1
3.2
2.8
2.5
Piston stroke(mm)
250
250
250
250
250(500)
Motor power(kw)
3.0
2.2
2.2
2.2
3.0
Overall dimension(mm)
L
1200
1400
1650
1410
1900
W
400
550
600
680
950
H
1300
1500
1600
1750
2000
Weight(kg)
800
1300
1500
3500
6500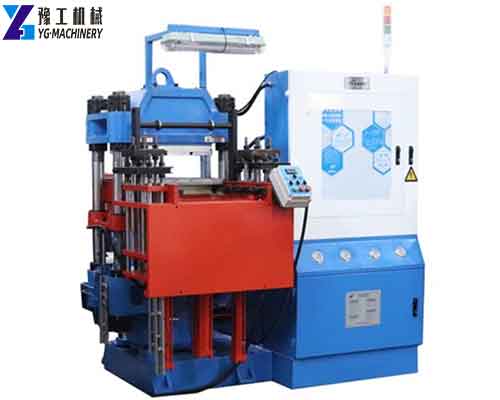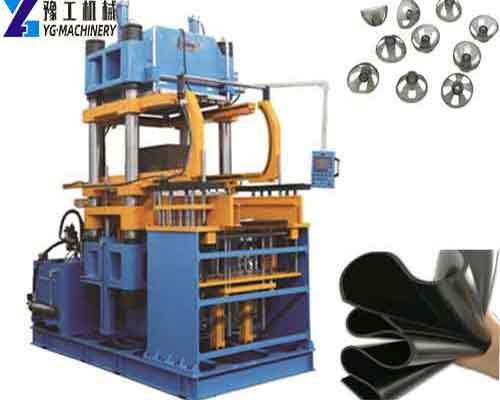 Working Principle of Rubber Vulcanizing Machine:
Rubber vulcanization is a process from raw rubber to cooked rubber. In this process, it is necessary to provide pressure, and temperature, and control the vulcanization time. The vulcanizing machine satisfies this process, the frame and hydraulic plate provide pressure, and the electric control box and heating plate provide temperature and control the vulcanization time. Regarding vulcanized raw rubber, it is a clay-like plastic body, which contains a certain proportion of sulfur. It becomes elastic rubber through a chemical reaction under a certain temperature and pressure for a period of time by heating and pressurizing. In this process, sulfur acts as a bridge between rubber molecules and molecules, so the process of rubber becoming ripe is called vulcanization. Vulcanization time refers to a period of time for maintaining the vulcanization temperature to fully vulcanize the tape, also known as holding time.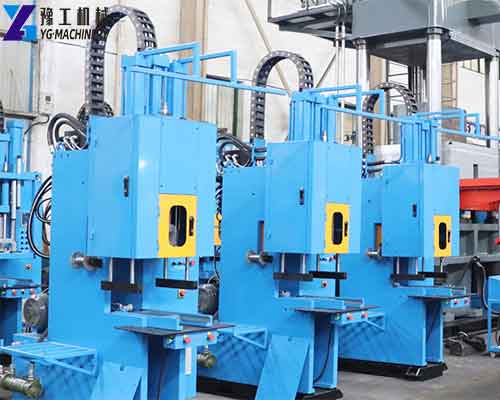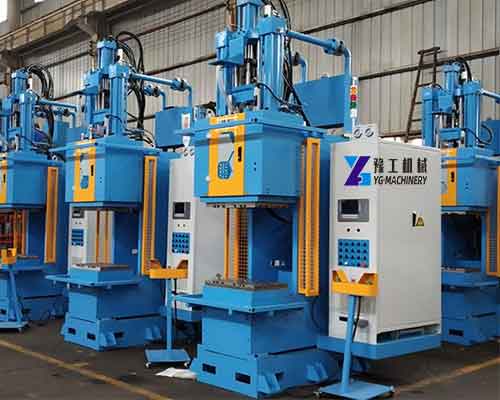 Vulcanizing Machine Price – YG Machinery Manufacturer
This lab vulcanizing machine is used for all kinds of vulcanizing mold, rubber and plastic mold products, and non-mold products. The range of applications is very wide. Our products have been exported to Brazil, Peru, Chile, the United States, France, the Philippines, Malaysia, Australia, Vietnam, India, Pakistan, and many other countries. And still, maintain close contact with customers. Customers feedback that the machine is very efficient and easy to operate, and it is easy to learn to operate. It has already helped their business a lot, and they will continue to buy our machines to expand their market. Because YG Machinery has always adhered to the principle of factory direct sales, to provide customers with the best service, and at a very good price. Customers can also help us spread the word. In addition, we have plastic thermoforming machines, paper making machines, A4 paper making machines, tissue paper making machines, kraft paper making machines, corrugated paper machines,  disposable cup making machines, paper bowl making machines, paper straw making machines, paper dish making machines, lunch box making machines, egg tray making machines, nonwoven bag making machines, woven bag making machines, folder gluer machines, roll die cutting machines, paper cup printing machines, double wall paper cup machines, etc. Contact us to know more details!【WhatsApp/WeChat/Phone/Skype】+86 136 1385 6800