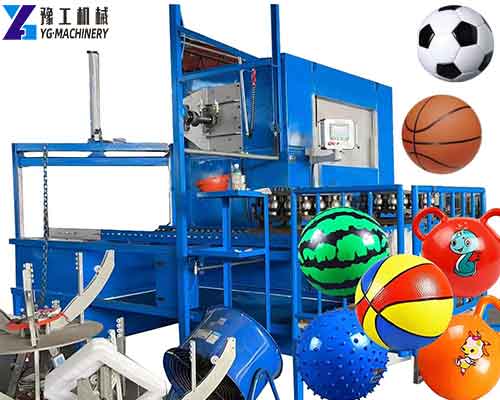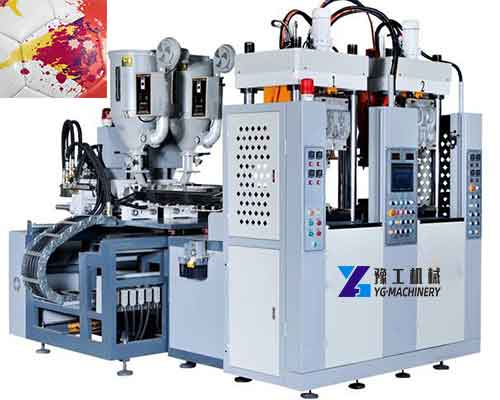 Football mainly refers to English football, officially called association football (association football, referred to as soccer), is a popular team ball game in the world, and is also the most popular, most accepted, and popular among all sports. The most widespread one is known as "The World Game". So football is in great demand every year, and friends from all over the world like to play football in their free time, so if you have an idea to invest in a football making machine, this is also a good idea.【WhatsApp/WeChat/Phone/Skype】+86 136 1385 6800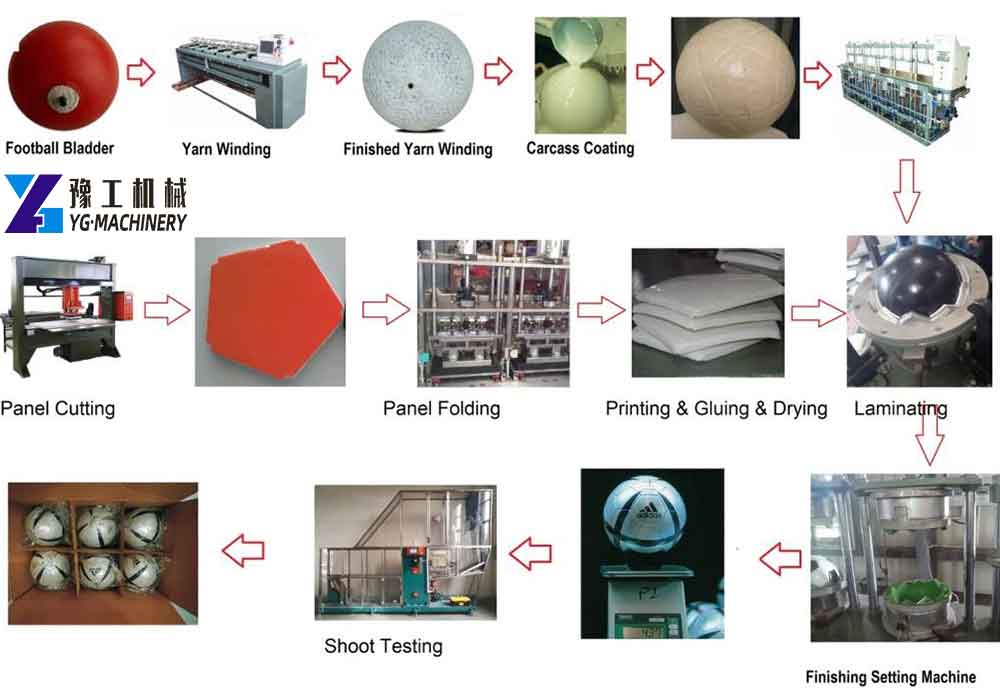 Steps to Make A Football:
Mechanized thermo football machine, laminated football machine: manufacturing laminated football by new technology. To assure the football quality reach FIFA approved & best quality.
1. Step One: to make the inner bladder of a Football
Raw Rubber Cutter → Internal Mixer Machine(Kneader Machine) → Rubber Mixture Roller → Roller Calender → Automatic Powdering Machine & Slice Cutting → Inner Bladder Forming Machine → Inner Bladder Vulcanized Machine → Testing
2. Step two: to make the Mechanized Thermo Laminated Football
2.1. PVC & PU Coating Machine → Auto Hydraulic Press Cutter → Panel Turning & Folding Machine → Panel Glue Machine → Panel Printing Machine
2.2. (Inner Bladder) → Yarn Coiling Machine → Carcass Layer Machine → Glue Dipping Machine → Carcass Vulcanized Machine → Laminated Machine → Shaped Machine 
Football is Divided into 3-types of Materials:
PVC material: cheap, seriously affected by the weather, easy to deform and pack; easy to crack in winter;
PU material: the material is better. Most footballs and basketballs on the market are made of this material. The effect of the sphere is less affected by temperature, and it is not easy to deform;
Leather material: The price is the highest, the leather material is easy to absorb water, and it is prone to deformation and variation if it is not maintained well.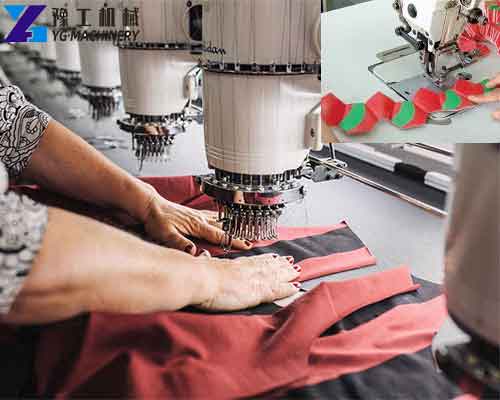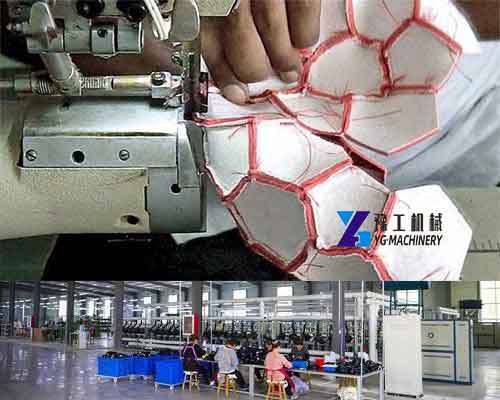 Automatic Football Making Machine for Sale:
The automatic football production line consists of 4 modular robot workstations, which complete the processes of cutting, printing, coding, gluing, folding, and sorting football pieces to achieve efficient production of footballs. Modular display improves efficiency and reduces defective rates. The original production line of 25 people only needs 8 people, saving about 70% of labor. The fixture is designed for a quick change, which is compatible with a variety of ball types and realizes quick line change. The production information is directly connected to the MES system, and the products can be traced.
Football Making Machine Price – YG Machinery Manufacturer
Compared with other sports, football is the easiest to meet the conditions. Because the main sport of football is running, running is the most cost-effective sport, and it can also improve physical fitness. Football is also a national sport and is in great demand. The hydraulic leather cutting machine is a very important part of the football-making machine process, it can cut the side of the football to prepare for the subsequent sewing of the football. If you are ready to invest in a football manufacturing machine, this will also be a very good opportunity to make money.
In addition, YG Machinery also has recommended production lines. Examples, balloon making machines, condom making machines, disposable slipper machines, shoe cover making machines, wet wipe machines, diaper making machines, sanitary napkin making machines, disposable cup making machines, double wall paper cup machines, roll die cutting machines, paper cup printing machines, folder gluer machines, paper bag making machines, non-woven-bag making machines, tissue making machines, A4 paper making machines, etc. Contact us if you are interested in our machines.【WhatsApp/WeChat/Phone/Skype】+86 136 1385 6800