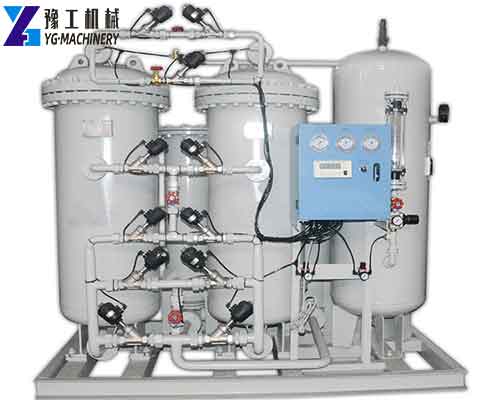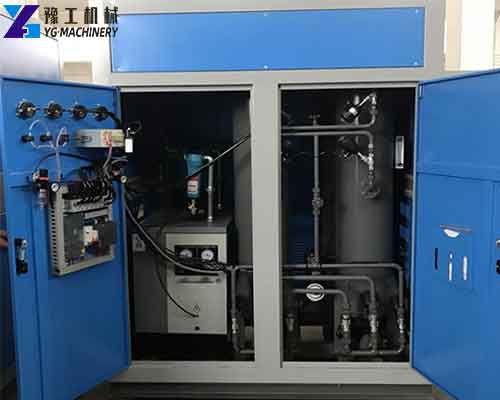 The industrial portable oxygen generator, as the name implies, is the equipment used for the production of oxygen in industrial production. In China, oxygen production equipment is generally composed of air compressors, pre-cooling devices, purification devices, air separation towers, etc. YG's portable oxygen generator is for sale in Peru, Mexico, Malaysia, the United States, and many other countries. And it has been highly praised by customers. In addition, we also have industrial oxygen generators, household oxygen generators, and PSA nitrogen generators, please contact us for more information. 【Whatsapp/Wechat/Skype/Phone】+86 136 1385 6800
Technical Index:
Compressed Air Pressure: 0.7-1.3MPa(7Bar-13Bar)
Oxygen Capacity: 3 – 200Nm3/h
Oxygen Purity: 93%±2%
Outlet Pressure: 0.5Mpa or per requirement
Dew Point: ≤-40℃
Electrical Power:380V/3P/50HZ or Customized
Product Specification:
| | | |
| --- | --- | --- |
| Model No. | Flow Rate | Purity |
| HDFO-5 | 5 | 93±2% |
| HDFO-10 | 10 | 93±2% |
| HDFO-20 | 20 | 93±2% |
| HDFO-30 | 30 | 93±2% |
| HDFO-40 | 40 | 93±2% |
| HDFO-50 | 50 | 93±2% |
| HDFO-60 | 60 | 93±2% |
| HDFO-70 | 70 | 93±2% |
| HDFO-80 | 80 | 93±2% |
| HDFO-100 | 100 | 93±2% |
| HDFO-120 | 120 | 93±2% |
| HDFO-150 | 150 | 93±2% |
| HDFO-180 | 180 | 93±2% |
| HDFO-200 | 200 | 93±2% |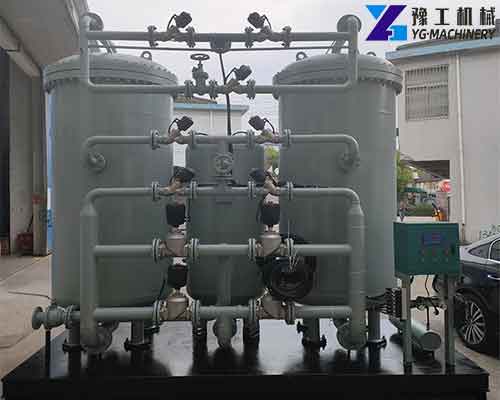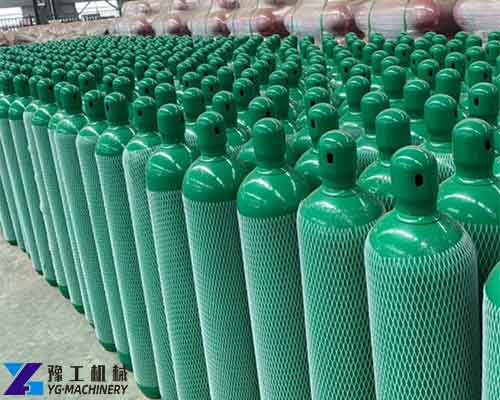 Portable Oxygen Generator for Sale:
Investing in an industrial oxygen generator is a very good choice. The air contains the most oxygen, so there is no need to worry about raw materials, which saves most of the expenses compared to other industries. And in high-altitude countries and regions, it is very prone to hypoxia, and the market audience is very good. It is a good idea if you are already engaged in the oxygen production industry or are planning to start investing in this industry.
Our Peru customers have successively purchased more than a dozen oxygen generators from our company, 30 liters, 50 liters, 100 liters, and other different models for you to choose from, and can help you set up drawings. And we can also help with installation and so on. It is convenient for you to use.
Industrial Oxygen Machine Features:
Through the air purification components, provide clean raw air for the oxygen generator to ensure the adsorption efficiency and service life of the molecular sieve;
The air storage tank assembly ensures the stable air consumption of the system;
The oxygen buffer tank ensures a stable gas supply to the system;
The selection of well-known international brand valves is a reliable guarantee for the stable operation of PSA equipment;
YG's unique compaction technology is a reliable guarantee for the service life of molecular sieve;
The pressing force is constant and does not change with the change of stroke;
The cylinder is equipped with an indicator rod, which can directly measure the stroke;
With functions of sinking alarm and limit shutdown;
The gas required by the cylinder is directly taken from the adsorption tower, which can work synchronously with the adsorption tower at any time;
The manufacturing process is strictly implemented in accordance with the standard. All pipes, valves, and joints in contact with product oxygen are cleaned before installation, and the grease is removed; during the installation process, absolutely keep all parts clean;
The inspection process carried out in strict accordance with the standard ensures that every factory equipment is safe, reliable, and stable;
Control the oxygen purity by PLC, judge whether the oxygen purity is qualified or unqualified, energize or cut off the solenoid valve, and automatically drain the unqualified oxygen.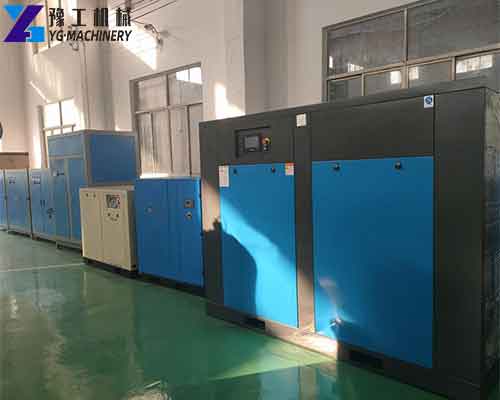 Application of Oxygen:
Oxygen has a very wide range of uses. It mainly supplies breathing, supports combustion and reaction heat release in three aspects:
Supply breathing: Under normal circumstances, only air is needed for breathing. But in hypoxic, hypoxic, or anaerobic environments, such as diving operations, mountaineering, high-altitude flight, cosmonautics, medical rescue, etc., oxygen is often used.
Support combustion: Under normal circumstances, only air is needed for combustion. However, when special requirements such as high temperature and rapid combustion are required, such as blast ironmaking, converter steelmaking, etc., oxygen-enriched air or oxygen is required.
Reaction exothermic: A large amount of heat released during the oxidation reaction, especially a combustion reaction, can be used. For example, burning coal for heating and thermal power generation; industrially, the oxyacetylene flame generated when acetylene (C2H2) is burned in oxygen is used to weld or cut metals. The oxyacetylene flame can generate high temperatures above 3000°C. People also use liquid oxygen to impregnate wood chips, charcoal powder, and other porous materials to make liquid oxygen explosives, which are used for blasting in open-air engineerings such as mountain drilling, trenching, and mining.
In addition, oxygen (air) is also a raw material for the production of chemical products such as sulfuric acid and nitric acid.
【Whatsapp/Wechat/Skype/Phone】+86 136 1385 6800