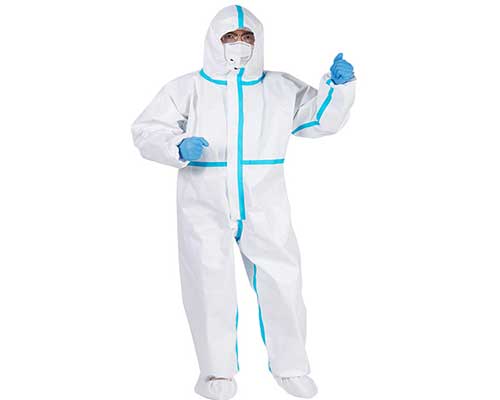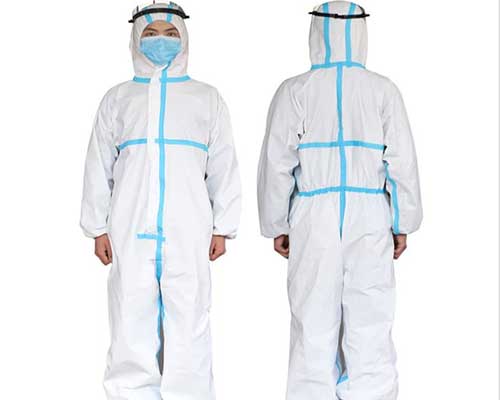 Medical protective clothing refers to protective clothing used by medical personnel (doctors, nurses, public health personnel, cleaning personnel, etc.) and people entering specific medical and health areas (such as patients, hospital visitors, personnel entering infected areas, etc.). Its role is to isolate germs, harmful ultra-fine dust, acid and alkaline solutions, electromagnetic radiation, etc., to ensure the safety of personnel and keep the environment clean.
In YG, we also have some other personal protection equipment, protective gloves, infrared thermometers, etc. If you need to sterilize your office or home, you can use an air sterilizer. For sterilization on roads and market supermarkets, you can use our disinfection doors, fog gun machines, etc. If you are interested, please contact us.【WhatsApp/WeChat/Phone/Skype】+86 136 1385 6800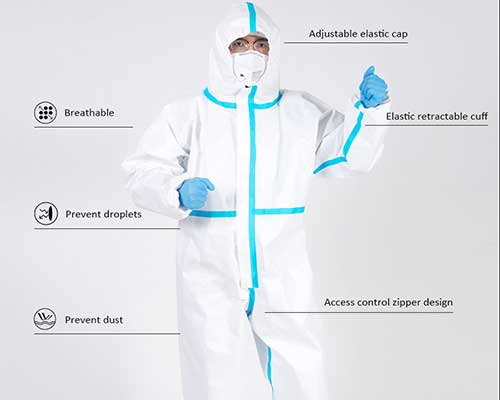 Medical Protective Clothing Parameter:
| | |
| --- | --- |
| Item name | Medical protective suit |
| Place of origin | China |
| Sort | Disposable, PPE item |
| Size | From S —XXXL |
| Color | White |
| Weight | Average: 220g |
| Material | Non-woven fabric+PE breathable film |
| MOQ | 40pcs, 1 carton |
| Use | hospital, airport, bus station, plane, or official duty place |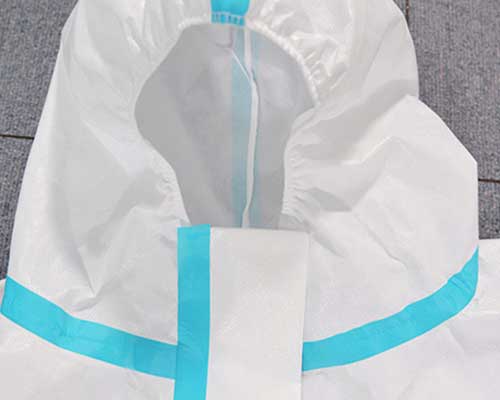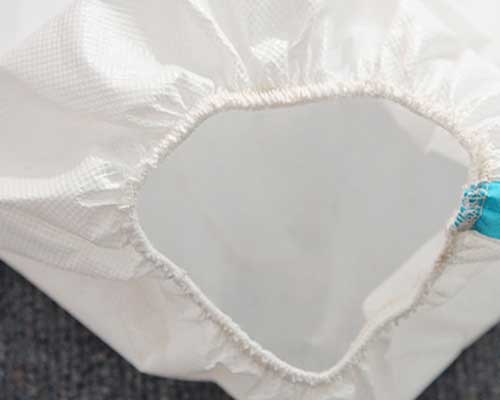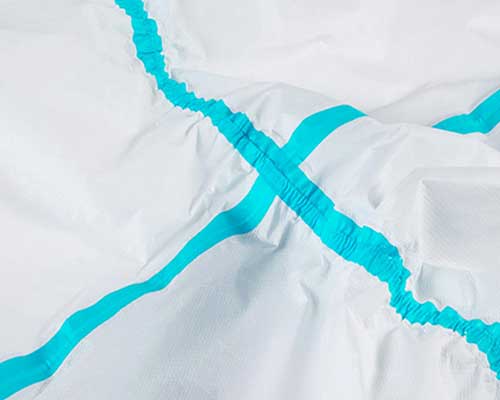 Protective Suit Features:
In addition to the specifications and safety requirements of the material itself, the performance of medical protective clothing mainly includes protection, comfort, physical and mechanical properties, etc.
Protection.
Protection is the most important performance requirement for medical protective clothing, mainly including liquid barrier, microbial barrier, and particulate matter barrier.
Liquid barrier refers to medical protective clothing that can prevent the penetration of water, blood, alcohol, and other liquids, and has a hydrophobicity of 4 or more to avoid staining clothes and human bodies. Prevent the patient's blood, body fluids, and other secretions from transmitting the virus to the medical staff during the operation.
Microbial barriers include barriers to bacteria and viruses. The blocking of bacteria is mainly to prevent the contact transmission (and reverse propagation) of medical staff to the surgical wound of the patient during the operation. The blocking of the virus is mainly to prevent the medical staff from contacting the patient's blood and body fluids, and the virus carried in it causes cross-infection between the doctor and the patient.
A particulate matter barrier refers to preventing airborne viruses from being inhaled in the form of an aerosol or attached to the skin surface to be absorbed by the body.
Comfort.
Comfort includes breathability, water vapor permeability, drape, quality, surface thickness, electrostatic properties, color, reflection, odor, and skin sensitization. The most important thing is the breathability and moisture permeability. In order to enhance the protective effect, the protective clothing fabric is usually laminated or laminated, resulting in a thick and breathable, with poor moisture permeability. Long-term wearing is not conducive to sweat and heat. The antistatic requirement is to prevent static electricity in the operating room from causing the surgical gown to adsorb a large amount of dust and bacteria, which is harmful to the patient's wounds and to prevent sparks generated by static electricity from detonating volatile gases in the operating room and affecting the accuracy of precision instruments.
Physical and mechanical properties.
Physical and mechanical properties mainly refer to the ability of medical protective clothing materials to resist tearing, puncture, and abrasion resistance. Avoid tearing and puncturing to provide a channel for the spread of bacteria and viruses, and wear resistance can prevent the flocculation place from providing a place for the propagation of bacteria and viruses.
Other properties.
In addition to the properties listed above, medical protective clothing also needs to have disinfection tolerance, good colorfastness to washing, prevent shrinkage, be non-combustible, non-toxic, non-irritating, and harmless to the skin.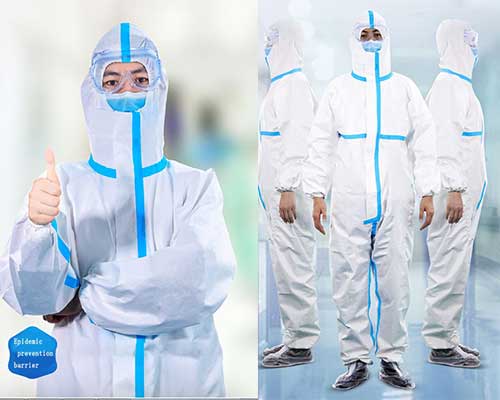 FAQ:
Can I order one piece for a sample to test the quality?
Yes, We recommend checking the sample before ordering.
May I have your catalog?
Of course. Please contact us.
May I have your price list for trial orders in MOQ quantity?
MOQ: 40PCS / CARTON, for the price list, please contact us for detail.
If I want cheaper quality, can you produce it?
We generally don't recommend customers buy cheap products, Because the cheap quality of similar products is must be a problem, if you can accept, just send us your quality details, such as the material, what cheaper parts instead, etc, and we will do that as your request and calculate the price.
If I order a big quantity, what's the good price?
For the big quantity, please contact us for a detailed price with the below contact information.
Are you in the factory?
Yes, we are the directly leading factory specialized in protective clothing, with the ability of 100,000 pcs /day.