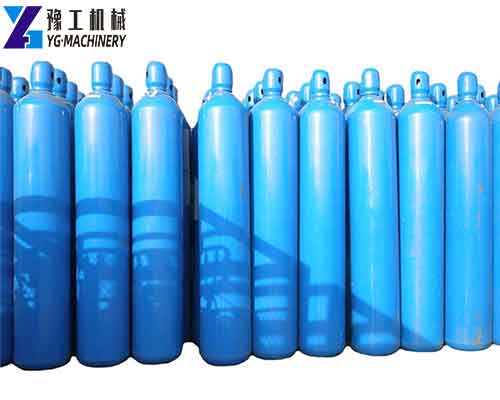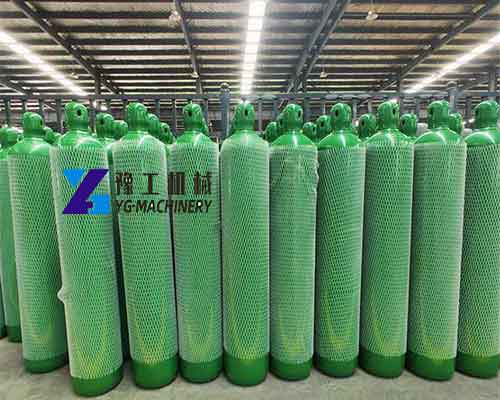 The portable oxygen cylinder for sale in YG Machinery is a high-pressure container for storing and transporting oxygen. It is generally made of alloy structural steel by hot punching and pressing. The outer diameter is 219mm. The commonly used cylinder has a volume of 40 liters and is cylindrical. Used in hospitals, first aid stations, and nursing homes. The shoulders of the cylinders are marked with steel stamps of working pressure, test pressure, volume, weight, and other information. The surface is painted sky blue, and the word "oxygen" is written in black.【Whatsapp/Wechat/Phone/Skype】+86 136 1385 6800
Product Parameters of YG Industrial Oxygen Cylinder:
Type
ISO9809-3 oxygen cylinder
Outside diameter
219mm
Water capacity
40L
Height
1300mm
Working pressure
150bar
With Cap Height
1450mm
Test pressure
250bar
Weight
48Kg
Design wall thickness
5.7mm
Material
37Mn
Storage gas
6M3
Color
Green, Black, White, Blue, and Yellow, as Requested/as per your request for the oxygen tank
Filling medium
Air, oxygen, argon, hydrogen, helium, nitrogen, carbon dioxide, spacial gas, and mixed gas for the oxygen tank
Packing
1. Bulk loading; 2. Packed in the plastic woven net; 3. Packed in wooden pallets; 4. As required.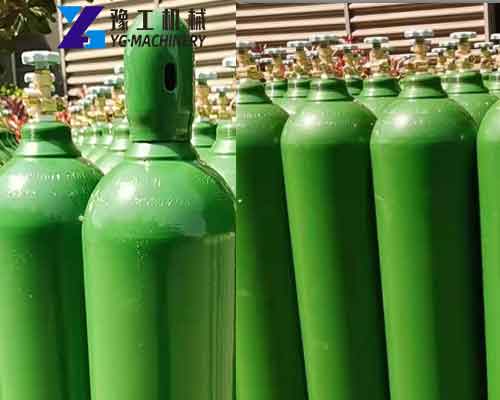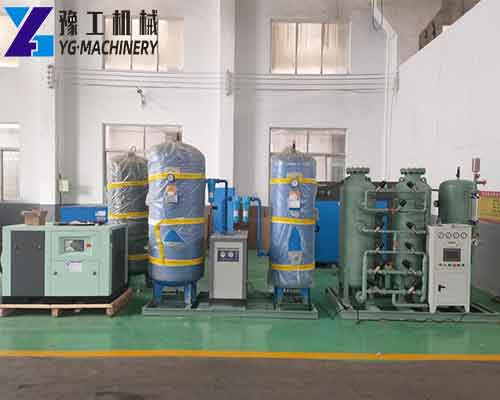 Features of Portable Oxygen Cylinder:
The start-up speed is fast, and qualified oxygen can be provided within 15-40 minutes.
The equipment is fully automatic, and the whole process can be unattended.
Efficient molecular sieve packing, tighter, more solid, and longer service life.
The pressure, purity, and flow are stable and adjustable to meet the different needs of customers.
Reasonable structure, advanced process, safety and stability, and low energy consumption.
Application Field of Industrial Small Oxygen Tank:
Oxygen cylinders are ideal oxygen supply equipment for hospitals, first aid stations, nursing homes, home care, battlefield rescue, personal health care, and supplementary oxygen in various hypoxic environments. It is an indispensable friend for patients, the elderly, pregnant women, students, white-collar workers, tourists, tunnels, and mountain climbers. Medical oxygen supply is designed and produced in exquisite aluminum alloy packaging boxes according to the needs of the above-mentioned personnel. Beautiful and generous. Easy to use at home. You can use it when you buy it. Complete accessories.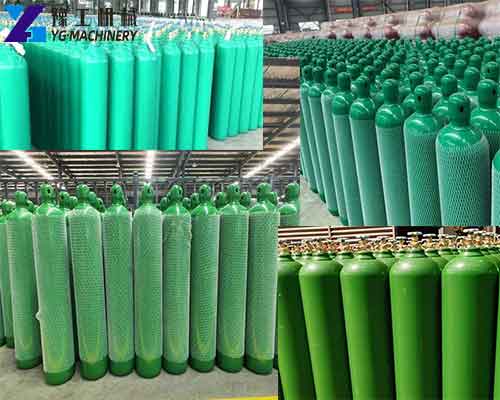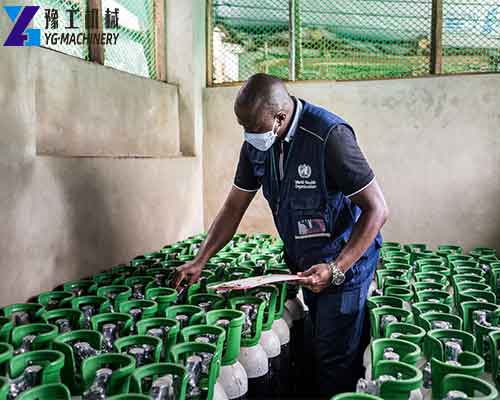 Medical Oxygen Cylinder Manufacturer – YG Machinery
The portable oxygen cylinder for sale by YG Machinery has been selling well recently. Our Myanmar customers have placed orders from our company many times. If you need them, please contact us as soon as possible. In addition, we also have household oxygen generators, industrial oxygen generators, PSA oxygen plants, Nitrogen generators, and cryogenic air separation plants,  please contact us.【Whatsapp/Wechat/Phone/Skype】+86 136 1385 6800