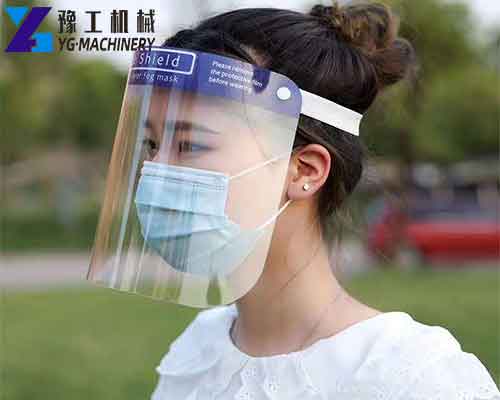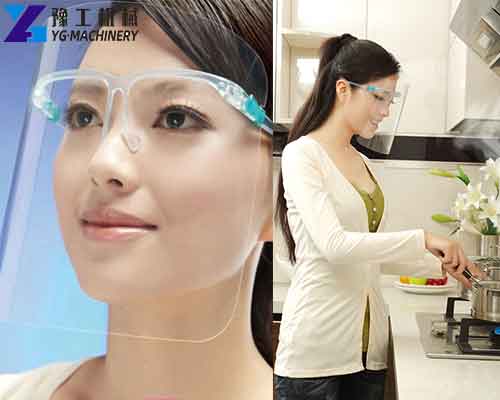 A protective face shield is an appliance used to protect the face and neck from flying metal chips, harmful gases, liquid splashes, metal, and high-temperature solvent flying powders. YG's protective masks are available in adult and child models. There are also two different types of adult models. Please read the following article carefully and choose a protective mask that suits you. We also have personal protective equipment such as protective clothings, protective gloves, infrared thermometers, disinfection tablets, etc. Please purchase as needed.【WhatsApp/WeChat/Phone/Skype】+86 136 1385 6800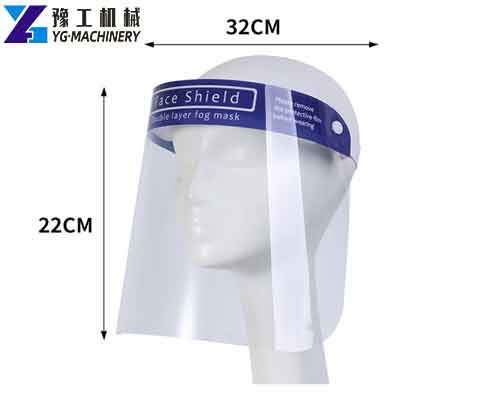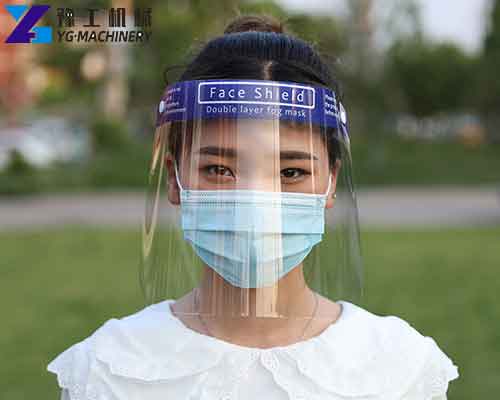 Parameter of Protective Shields:
| | |
| --- | --- |
| Material | PET |
| Size | 32*22cm |
| Thickness | 0.25mm |
| Package | 10pcs/opp |
| Boxing | 300piece/box |
| Box specifications | 50*35*45cm |
| Weight | 11.3kg |
Advantages of Protective Shields:
According to current research findings, there are three main modes of transmission of the new crown pneumonia virus: direct transmission, contact transmission, and aerosol transmission.
The main function of the protective mask is to block droplets and aerosols, so it is required to be closed and without direct ventilation holes. Our protective mask takes into account both sealing and breathability and will not cause fogging, so as to avoid affecting the visual condition of the user.
The protective shields can cover the entire face, reducing the risk of infection of the eyes, nasal cavity, and oral mucosa. Our protective shield can be used repeatedly after disinfection.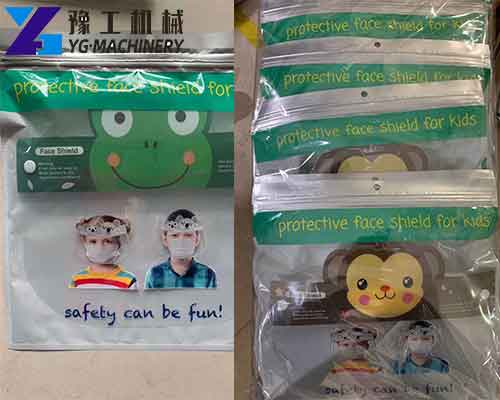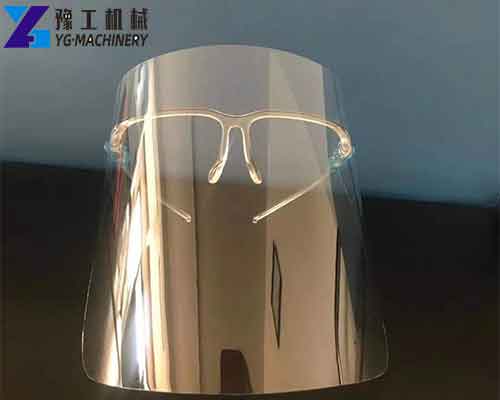 Composition of YG Protective Face Shield:
This protective shield is composed of a protective cover, foam strip, and fixing device made of high polymer material PET, which can be recycled.
Face Shield Application:
It can effectively prevent staff from splashing pollutants into the face during the reception, diagnosis and treatment, and inspection. At the same time, the anti-fogging function is better, the vision is clear, and it prevents blurred vision caused by the temperature difference, water vapor, or breathing, and prevents liquid splashing or splashing.
Our protective mask is made of PET material, which can be double-sided anti-fog, dust, droplet, oily smoke, metal sparks, and flying debris, heat, electromagnetic radiation, laser, chemical splash, and other personal protective equipment that can damage the eyes or face.
YG Face Shield Features:
The long strap does not jam the face and is comfortable: it fits the face, does not stick to the nose, wears lightly, and has high light transmittance.
Prevent droplets; non-toxic and tasteless; high light transmittance; prevent fogging; comfortable to wear; soft lining.
Wearable myopia glasses: soft sponge lining, comfortable to wear, and does not affect the wearing of myopia glasses.
Strong impact resistance: prevent powder, saliva droplets, dust, and sand, etc., which are extremely harmful to the eyes due to splashing.
Alcohol disinfection can be recycled.
Full face protection.
Anti-fogging, anti-exhaust, anti-dropping.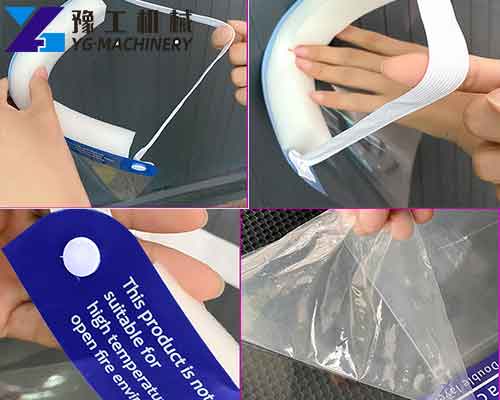 Detail of Protective Face Shield:
Soft sponge inner support: fits the forehead, is comfortable to wear, and is not stuck to your face
Elastic wide-faced headband: soft and tough, long wearable
High-quality buckle: strong and durable, not easy to break off
Comes with a protective film: it needs to be removed when using it to achieve better transparency
Precautions for Use of Protective Shield:
Choose products that have passed the inspection by the product inspection agency.
The width and size should be suitable for the user's face.
The mask is worn or worn and the frame is damaged, which will affect the strength of the operator and should be replaced in time.
Special personnel should be used to prevent infectious diseases.
Prevent heavy falls and heavy pressure, and prevent hard objects from rubbing the lens and mask.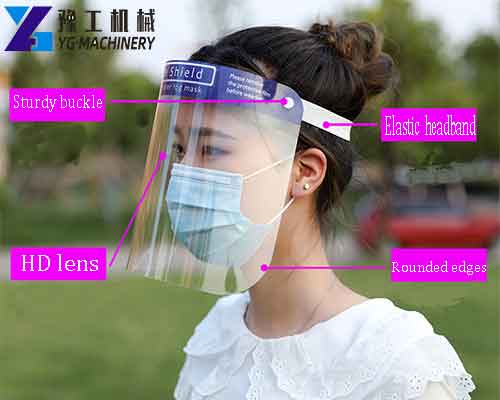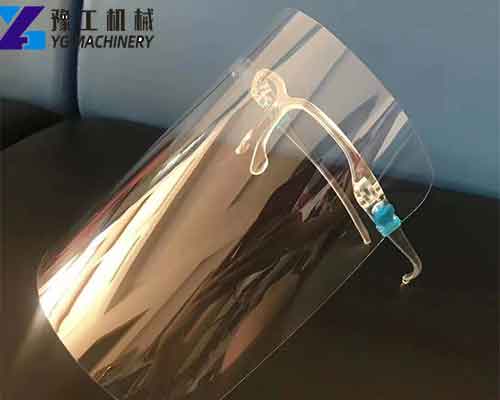 Protective Face Shield-YG Machinery Manufacturer
YG's protective shield can be used by adults and children. It has a wide range of applications. It can be used as daily protection against droplets and can also be used as a protective mask against oily smoke at home. It has a high-definition mirror and will not fog. At the same time, we also have other personal protective equipment, as well as production line equipment. If you have any needs or interests, please contact us as soon as possible. In YG, you can definitely find the protective equipment you need.【WhatsApp/WeChat/Phone/Skype】+86 136 1385 6800