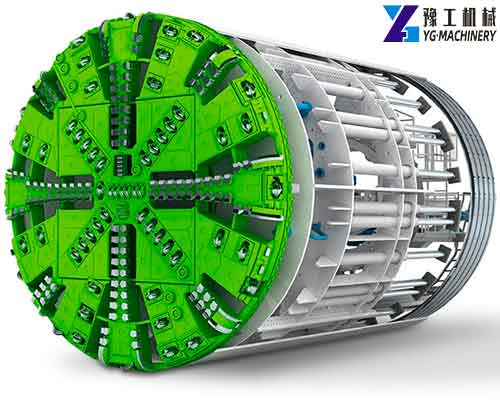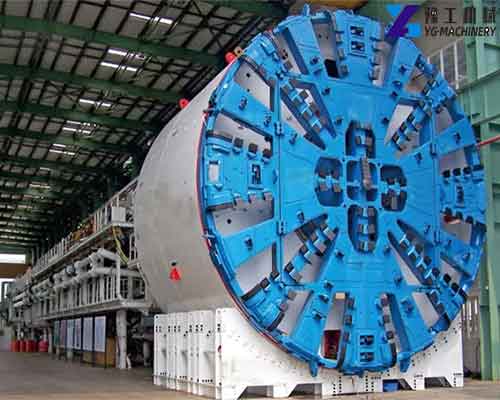 The shield machine, also known as a full-section tunnel boring machine, TBM, pipe jacking machine, and pipe jacking equipment, is a large-scale machine specially used to excavate tunnels. The machine has the characteristics of completing the tunnel in one excavation. The excavation, advancement, and propping are all completed by this machine, and the excavation speed is 5 times that of the traditional drilling and blasting method. Shield machines can also be used in rock formations. Contact us to know more! 【WhatsApp/WeChat/Phone/Skype】+86 136 1385 6800
Tunnel Boring Shield Machine Parameter:
| | | | | |
| --- | --- | --- | --- | --- |
| Model | YG-DGJ1000 | YG-DGJ1200 | YG-DGJ1600 | YG-DGJ2000 |
| Dimension | 1020*3800mm | 1220*3800mm | 1640*3800mm | 2000*4000mm |
| Weight | 6T | 7T | 12T | 19T |
| Power | 22Kw*1 | 30Kw*1 | 22Kw*2 | 30Kw*2 |
| Torque | 38KN.m | 45.2KN.m | 152KN.m | 238KN.m |
| Steering jacks | 48T*4 | 48T*4 | 63T*4 | 80T*4 |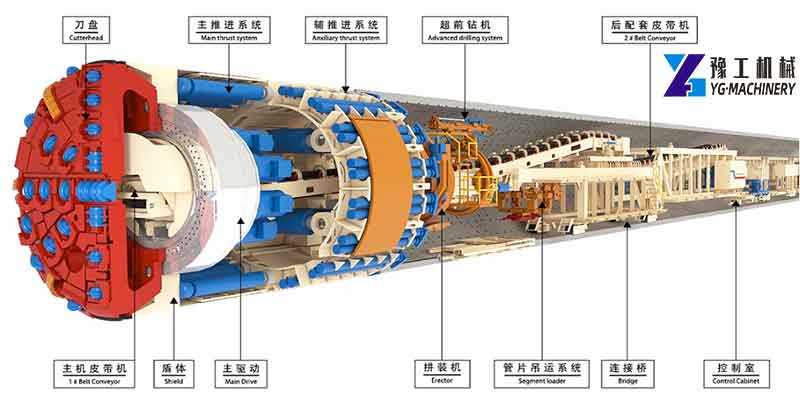 Working Principle of YG Pipe Jacking Equipment:
The basic working principle of the pipe jacking equipment is that a cylindrical steel component pushes forward along the tunnel axis while excavating the soil. The shell of the cylinder assembly is the shield, which acts as temporary support for the excavated unlined tunnel section, bears the pressure of the surrounding soil layer, and sometimes also bears the groundwater pressure and keeps the groundwater out. Excavation, dumping, lining, and other operations are carried out under the cover of shields.
Advantages of Tunnel Boring Shield Machine:
The shield machine can carry out long-distance propulsion and can make small-radius turns and three-dimensional turns.
The tunneling speed is faster. Because the pipe jacking can be carried out, compared with the shield machine, the Hume pipe is transported in the pit during the construction, and there is no need to use a segment assembly machine for assembly, and the tunneling speed is significantly accelerated. Half of the pipe jacking and half of the shield can save at least a quarter of the construction period than a simple shield.
The launching well and the receiving well are relatively small, so segmented launching can be performed.
Low construction cost. Compared with shield construction, pipe jacking construction significantly reduces costs and has better economic applicability.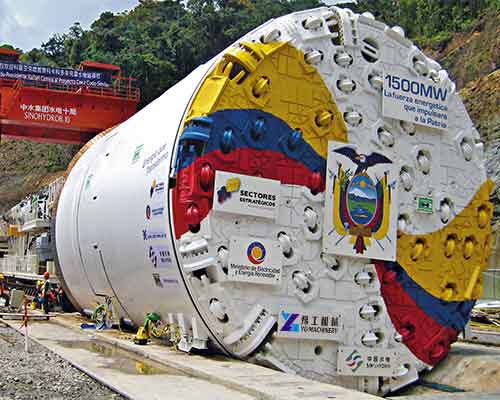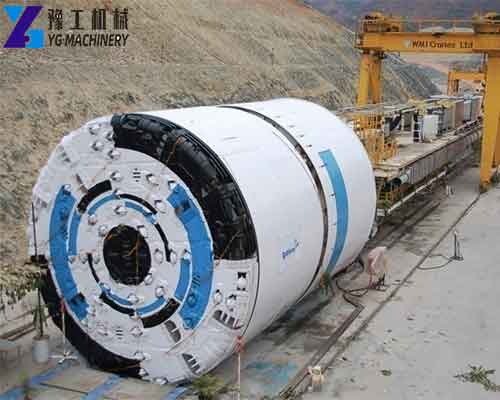 Shield Machine for Sale in YG Machinery Manufacturer:
A tunnel boring machine is a high-intelligence tunnel construction major technical equipment that integrates mechanical, electrical, hydraulic, optical, and computer technologies. Subway tunnels, hydraulic tunnels, cross-river tunnels, railway tunnels, highway tunnels, municipal pipelines, and other tunnel projects will require a large number of tunnel-boring machines. Our shield machine has a high degree of self-work, and the basic performance is also improved. More and more projects are using YG shield machines. If you are also looking for a new manufacturer, please contact us.【WhatsApp/WeChat/Phone/Skype】+86 136 1385 6800
Related:
In addition, YG also has other construction machinery, hydroseeding machines, fog cannons, dust control water trucks, mortar sprayers, shotcrete sprayers, mini concrete pumps, concrete mixer with pumps, micro-excavator machines, automatic brick machines, etc. Contact us now.【WhatsApp/WeChat/Phone/Skype】+86 136 1385 6800