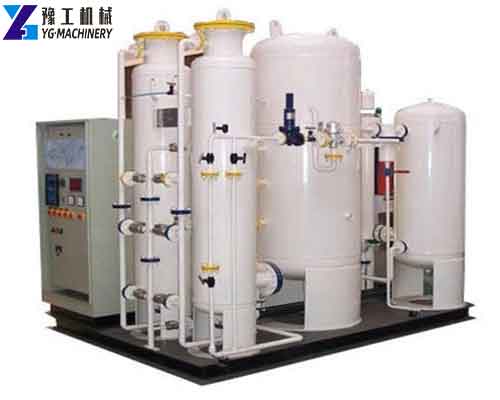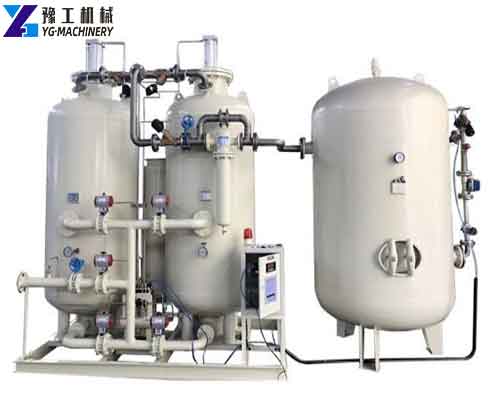 PSA oxygen plants, oxygen generator equipment for producing oxygen, with an oxygen concentration of up to 95%, are used to replace bottled oxygen and avoid the risk of explosion of bottled oxygen. The principle of the industrial oxygen generator is to use air separation technology. Firstly, the air is compressed at a high density and then the difference in the condensation point of each component in the air is used to separate the gas and liquid at a certain temperature, and then it is obtained by further rectification. Industrial oxygen is generally obtained through this physical method. Large-scale air separation equipment is generally designed to allow oxygen, nitrogen, and other gases to fully replace the temperature during the process of climbing and descending, so as to be rectified. In addition, we also provide household oxygen concentrators with different flow rates, please contact us.【WhatsApp/WeChat/Phone/Skype】+86 136 1385 6800
Product Parameters:
| | |
| --- | --- |
| Items | Data |
| Oxygen production | ≥30Nm3/h |
| Oxygen purity | ≥93%±3% |
| Inlet pressure | ≥0.6mpa |
| Oxygen outlet pressure | 0.4MPa (58Psi) |
| Dust particle size | ≤0.01um   Carbon molecular sieve has a service life of more than 5-8 years. |
| Weight | 2200KG |
| Size | 2400*1400*2600mm |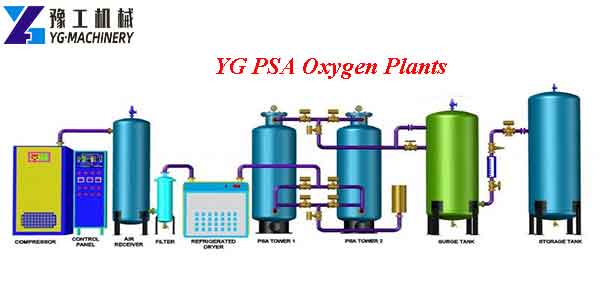 PSA Oxygen Generator Composition:
Cold dryer, gas storage tank, adsorption dryer, oxygen generator, oxygen control cabinet.
Use of High-Purity Oxygen Concentrator:
Oxygen concentrators are favored by users because of their significant advantages. They are widely used in metallurgical combustion, chemical, environmental protection, building materials, light industry, medical, aquaculture, biotechnology, sewage treatment, and other fields.
Principle of PSA Oxygen Plants:
There is 21% oxygen in the air. The principle of PSA separation and production of oxygen is to physically extract high-concentration oxygen from the air. The separation of oxygen by PSA is a physical method, so the oxygen produced will not be mixed with other harmful substances. The quality of oxygen depends on the air quality and is better than that of the air. The main parameters of the oxygen generator are power consumption and oxygen production. The oxygen production is usually reflected by the output oxygen flow and concentration. In addition, the important parameters of the oxygen generator include the pressure of the oxygen generator when it is working and the pressure of the oxygen output port. The core of the oxygen generator is a molecular sieve air separation oxygen generator with patented technology. An oxygen generator of different sizes is equipped with a corresponding air compressor to form an oxygen generator unit.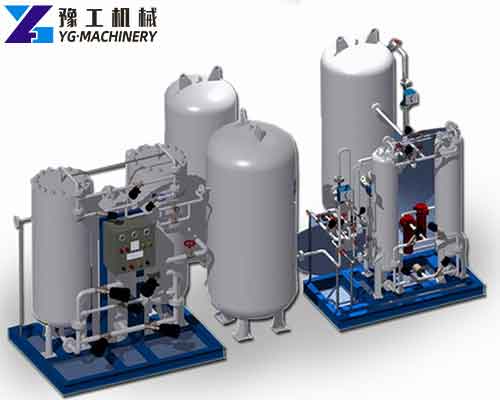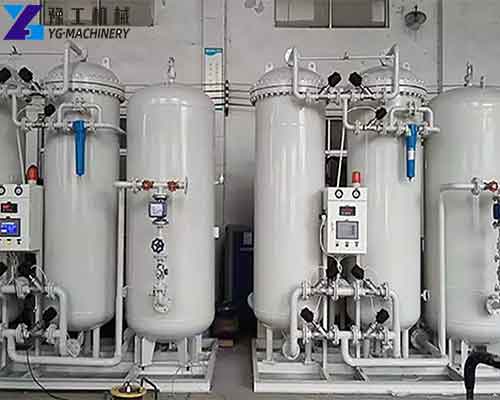 Technical Characteristics of PSA Oxygen Generator:
Easy to install.
The equipment is compact in structure, skid-mounted as a whole, and occupies a small area without infrastructure investment and low investment.
High-quality zeolite molecular sieve.
It has a large adsorption capacity, high compression resistance, and long service life.
More economical than other oxygen supply methods.
The PSA process is a simple oxygen production method. It uses air as the raw material. The energy consumption is only the electric energy consumed by the air compressor. It has the advantages of low operating cost, low energy consumption, and high efficiency.
Control fully automatic operation. The oxygen flow and pressure purity can be adjusted and displayed continuously, and the pressure and flow can be set to realize true unmanned operation. The advanced control system makes the operation easier, and high-quality components guarantee stable and reliable operation.
PSA Oxygen Plants Manufacturers – YG Machinery:
YG Machinery is a professional manufacturer and sales company of oxygen generators. We have large-scale air separation equipment, industrial oxygen generators, PSA nitrogen generators, household oxygen generators, and other equipment. In addition, due to the spread of the epidemic, we have many other protective types of equipment, such as face mask making machines, glove making machines, melt-blown cloth machines, disinfection doors, disinfection channels, intelligent disinfection robots, luggage disinfection channels, fog cannon machines, protective gloves, shoes cover making machines, wet wipes machine, fabric rewinder machine, disposable cup making machines, paper bag making machines, diaper making machines, balloon making machines, condom making machines, and so on, if you need, please contact us in time to get the latest product catalog.【WhatsApp/WeChat/Phone/Skype】+86 136 1385 6800